Segment 2030 Today: CDP's Fuel Digital Transformation Amidst Global Pandemic
Segment 2030 Today: CDP's Fuel Digital Transformation Amidst Global Pandemic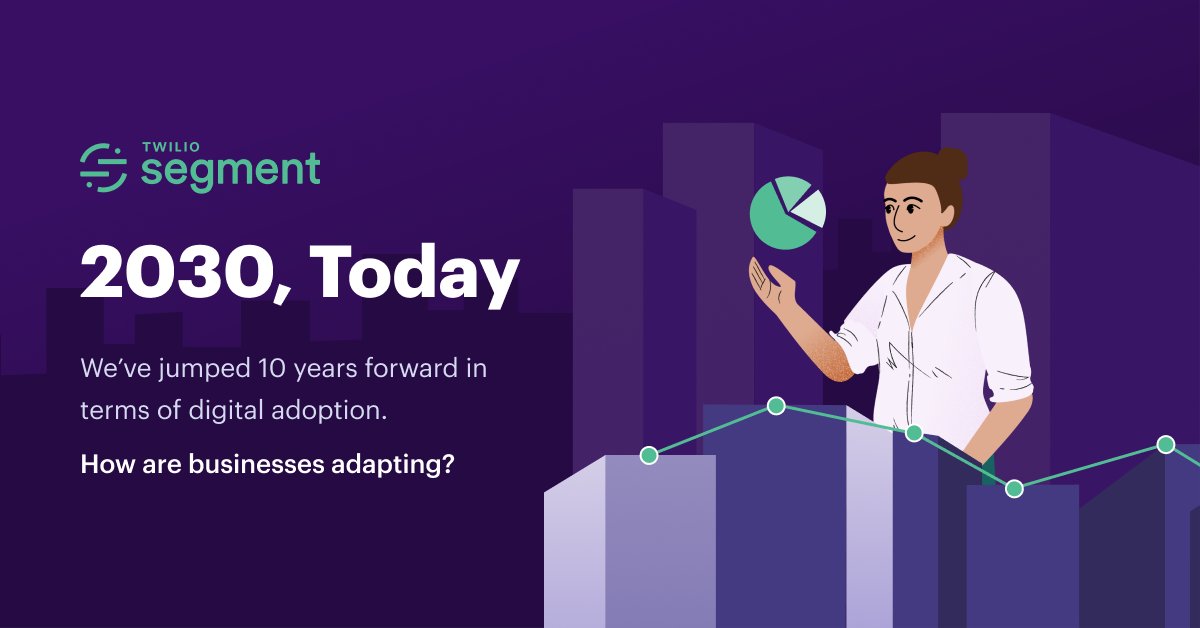 The News: Segment (A Twilio company), a leader in the customer data platform space, recently released a new research report that queried and disclosed how over 4,000 businesses have evolved this year in the digital transformation process. More specifically, the report shows how customer data platforms have assisted with this and will continue to do so.
Analyst Take: We're all looking forward to the day when the Covid-19 pandemic is behind us. But realistically, we know some parts of our lives will never be the same. And in some cases, that could be a good thing–especially as it pertains to digital transformation projects. This became quickly evident in a new report that Segment released showing the results of a study involving more than 4,000 decision makers and their utilization of customer data and customer data platforms (CDP). Titled "2030, Today," this report goes over how and why digital transformation has basically been sped up 10 years due to the pandemic. We've all heard rumblings of expedited transformation such as 10 years in 10 weeks, but the best way to identify this type of change is through data. So, I spent some time digging into the findings of the Segment report to better understand what the data is saying in terms of change, and specifically how CDP's are driving this change. Here's a quick look at some of the findings of this report summarizing the predictions for customer data platforms.
New Priorities
Let's start with some data points that caught my attention.
As more businesses shift further into the digital world—particularly this year due to the pandemic—they're finding their priorities have changed. In particular, the "2030, Today" report found that the customer experience is now the most important priority for most businesses surveyed in this study. To that end, more businesses than ever are investing in customer data platforms (CDP). In fact, 73% said a CDP will be essential for improving the customer experience.
Similarly, personalization is more important than ever—CDPs can greatly help with this, according to 61% of respondents in this report. After all, CDPs can assist with multi-channel campaigns, real-time customer profiles, and other tools for personalization.
So far, most companies have a lot of confidence in their CDP, believing it's been a great investment. In fact, 56% of those surveyed said they expect CDP to give them an ROI of 5-10x. And 86% of respondents said they plan to keep using a CDP for the foreseeable future.
Given that, it's not surprising that many companies have increased their CDP budgets. About 62% said they plan to spend more than $100,000 on their CDP, and 47% said they'll likely increase this budget by more than 25% over the next 5 years.
With over 4,000 survey respondents in high-impact roles directly or indirectly overseeing tech adoption, the data above provides a clear window into an overall positive sentiment around CDP. Most specifically, a measurable ROI, and a better view into customers that current enterprise software like ERP and CRM cannot provide.
Customer Data Rules the Day
As I've ventured to better understand the rapidly increasing interest in CDP, it has mostly come down to more complete customer profiles and information that can be quickly tapped into to deliver better and more timely offers and experiences. So it makes sense that most respondents on this report said they're focusing on data more than ever. The subtle undertones that I am reading into is the expectation that CDP's can enable for data siloes to be a thing of the past– as businesses want better access to all the data possible in order to improve the customer experience. Furthermore, with  61% or respondents claiming they want more access to data across the organization as they continue with their digital transformation journey, the CDP arguably becomes a core technology component for meeting digital transformation objectives.
The next step after the data becomes exposed and available across systems and into a unified schema, undoubtedly enterprises will want new and better ways to use it for their benefit. Evidenced by the 49% of respondents said they want to use a CDP for machine learning and AI use cases. This will expedite the value proposition and ROI as massive data sets need enrichment and optimization.  I believe it is critical to make these next steps forward with customer data to improve the customer experience and drive business growth.
Overall, an interesting study and a worthy read. For a complete look at the Segment Study -> download the full report.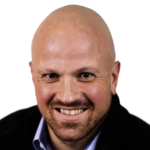 Daniel Newman is the Principal Analyst of Futurum Research and the CEO of Broadsuite Media Group. Living his life at the intersection of people and technology, Daniel works with the world's largest technology brands exploring Digital Transformation and how it is influencing the enterprise. Read Full Bio