ScreenBeam and MAXHUB Announce Technology Alliance to Deliver Seamless Hybrid Meeting Experiences
ScreenBeam and MAXHUB Announce Technology Alliance to Deliver Seamless Hybrid Meeting Experiences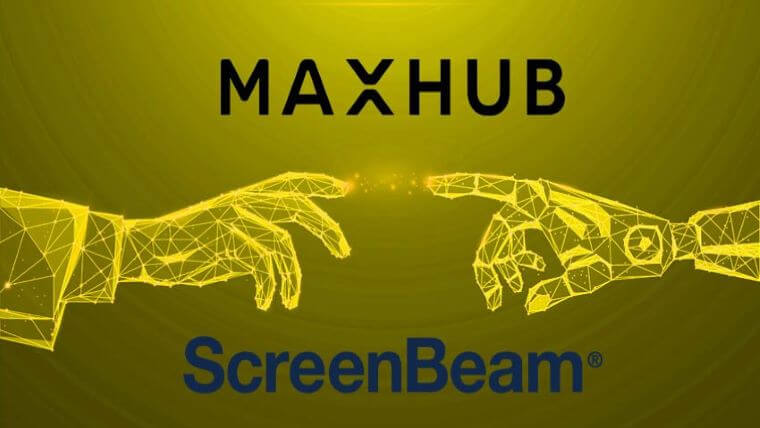 The News: ScreenBeam and MAXHUB have announced a technology alliance to further the vision of seamless hybrid workspaces. More specifically, the ScreenBeam 1100P will be compatible with a range of MAXHUB cameras and UC (Unified Communication) bars for meeting room wireless connectivity for content collaboration and conferencing. Read the ScreenBeam Press Release here.
ScreenBeam and MAXHUB Announce Technology Alliance to Deliver Seamless Hybrid Meeting Experiences
Analyst Take: News of the alliance between ScreenBeam and MAXHUB did not surprise. ScreenBeam is a wireless content sharing and conferencing vendor based in San Jose, CA, and MAXHUB is a UC device vendor based in San Diego, CA. With the transition to long-term hybrid operations, organizations and institutions are challenged to find the right mix of technology for shared spaces. And that's where this alliance comes in, designed to address this complicated landscape, the ecosystem alliance between ScreenBeam and MAXHUB will ensure camera, microphone, and speaker compatibility with the ScreenBeam 1100P wireless collaboration and conferencing device, wireless sharing and conferencing solutions. By opting into this ecosystem of interoperable products, decision-makers can retain the technology experience across a wide variety of room types without compromising performance — which is exactly what they're looking for from a solution standpoint.
Hybrid and Remote Work Strategies Around Collaboration Continue to Drive Change
Companies are tightening resources heading into Q4 CY22, and the trend of reducing real estate footprints through hybrid and remote strategies is poised to accelerate. While in the past, an office consolidation meant layoffs, this time around, many organizations undertaking an office optimization project are working to improve the employee experience through increased flexibility and productivity. This overhaul of the workplace consists of creating shared or unassigned workstations, many small and medium meeting spaces, and retaining some large meeting rooms. An employee's in-office schedule is now based on collaborating with others, as individual work can be done anywhere. With less time in the office, and fewer interactions with technology found in meeting spaces, the need for consistent interactions across meeting rooms has never been greater.
ScreenBeam and MAXHUB Alliance Answers Space Challenges
With the wide variety of room types found in an enterprise, it would be impossible to select a single camera, microphone, or speaker to address every space. This is where ScreenBeam and MAXHUB have come together to answer these challenges. With the ScreenBeam 1100P, IT (Information Technology) decision makers select Audio / Video devices across the MAXHUB portfolio best matching the needs of the meeting space while retaining a single Bring-Your-Own-Device (BYOD) interaction for employees.
With this announcement, and others like it, the real winners will be the employees. The days of learning proprietary methods, downloading cumbersome software, and relying on IT resources to ensure meeting space connectivity are coming to an end. The new in-office workflow will consist of sharing and collaborating at unmatched pace, through tools and interactions the employee is intuitively familiar with. Regardless of a user's prior knowledge, accepting all routes to hybrid sharing and collaboration is the key to a successful adoption in a post-pandemic world.
Disclosure: This is a guest contribution from Wainhouse Research, part of The Futurum Group family of companies. Futurum Research is a research and advisory firm that engages or has engaged in research, analysis, and advisory services with many technology companies, including those mentioned in this article. The author does not hold any equity positions with any company mentioned in this article.
Analysis and opinions expressed herein are specific to the analyst individually and data and other information that might have been provided for validation, not those of Futurum Research and/or Wainhouse Research as a whole.
Other insights from Futurum Research:
Hybrid Cloud & AI: Driving Competitive Advantage with Innovation that Matters – The Six Five Summit Sessions
Cisco Video Phone 8875 for Webex, Designed for Hybrid Workers and Making IT Teams Happy in the Process
HP's New Spectre and Envy Notebooks Are Making Life Easier for Hybrid Workers and Prosumers
Image Credit: UC Today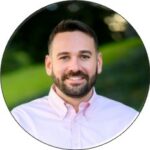 Daniel Root is a Senior Analyst with Wainhouse – A Futurum Group company. His area of expertise is digital workplace and workforce communications technologies and services.