SAP Q3 2022 Revenue Up 15% to 7.8B Euros as Cloud Rises 38%
SAP Q3 2022 Revenue Up 15% to 7.8B Euros as Cloud Rises 38%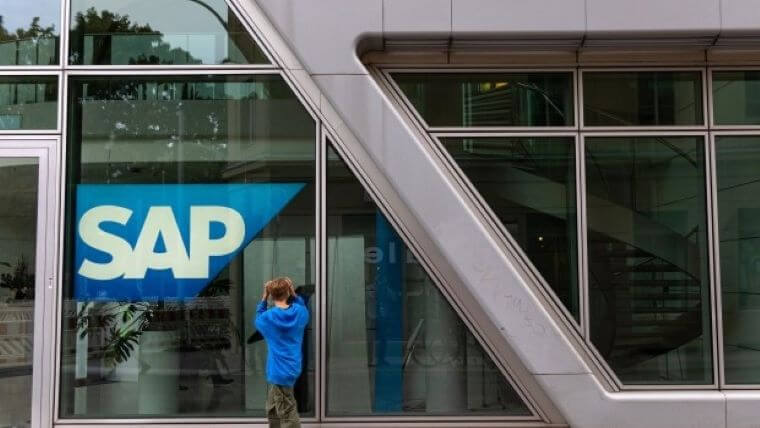 The News: SAP's Q3 2022 revenue rose 15 percent to 7.8 billion euros ($7.9 billion USD) in the quarter compared to one year ago, helped along by a 38 percent rise in its cloud revenue to 3.29 billion euros ($3.3 billion USD). Increases in cloud revenue continued to boost SAP's bottom line as the intelligent cloud ERP software vendor announced its latest earnings on October 25. Read the full Press Release at SAP.com
SAP Q3 2022 Revenue Up 15% to 7.8B Euros as Cloud Rises 38%
Analyst Take: SAP's Q3 2022 revenue performance was again boosted by another sequential quarter of healthy cloud revenue increases around the globe, giving SAP some solid news as markets continue to roil for other tech companies.
Overall, the results showed nice growth in the cloud by SAP.
Here are SAP's Q3 results by the numbers:
Non-IFRS Q3 2022 total revenue of 7.8 billion euros, up 15 percent from 6.8 billion euros for the same quarter in 2021. The Q2 revenue figure beat average consensus estimates of 7.69 billion euros ($7.74 billion USD) from analysts surveyed by Yahoo Finance.
Non-IFRS Q3 2022 cloud revenue of 3.29 billion euros, up 38 percent from 2.4 billion euros one year ago.
Non-IFRS Q3 2022 gross profit of 5.75 billion euros, up 14 percent from one year ago.
Non-IFRS Q3 2022 operating profit of 2.09 billion euros, down eight percent from 2.1 billion euros one year ago.
Non-IFRS Q3 2022 earnings per share (EPS) of 1.12 euros per share, down 36 percent from 1.74 euros per share one year ago.
For SAP, the continuing rise in its cloud revenue is in line with what we're seeing in the market, as growing traction and adoption from enterprise customers continues to be strong, while consumer markets slow.
Also showing positive news for SAP's Q3 results is its current cloud business backlog of 11.3 billion euros, which is up 38 percent from one year ago. That is a healthy backlog that again shows customer demand and patience in obtaining SAP's services.
The company's S/4HANA services backlog is even more impressive at 108 percent compared to one year ago as SAP's S/4HANA business also maintains its growing importance for SAP's bottom line.
It was good and not at all surprising to hear SAP CEO Christian Klein in his company's earnings call with analysts describe how it is SAP's goal to help its customers to future-proof their businesses. That is a laudable, realistic, and effective message that will help SAP make its mission clear and continue its growing cloud successes.
SAP also noted that the continuing war in Ukraine is still affecting its business and revenue, months after the company decided earlier to wind down its business operations in Russia and Belarus. The Ukraine war, as we have said before, is more significant for SAP than for other companies due to its being headquartered in Germany and in Europe, where the war is a much more local threat. SAP must continue to monitor the conflict and will make further business adjustments as needed for as long as the war drags on.
Fluctuating foreign exchange rates will also continue to weigh on SAP's results in the future, as they are doing for all global tech and other companies.
My co-host from Moor Insights and Strategy, Patrick Moorhead, and I discussed SAP earnings in a recent episode of our webcast, The Six Five. Check out the episode here.
SAP Cloud Revenue by Region
SAP's Q3 cloud revenue performance was impressive across all regions. EMEA non-IFRS cloud revenue hit 1.085 billion euros, up 28 percent from 850 million euros one year ago. Americas non-IFRS cloud revenue hit 1.79 billion euros, up 46 percent from 1.23 billion euros one year ago. Asia Pacific and Japan (APJ) non-IFRS cloud revenue for the quarter came in at 411 million euros, up 34 percent from 308 million euros one year ago.
SAP's 2022 Financial Guidance
SAP's Q3 financials also contained guidance for the company's full year of 2022.
SAP said it expects to bring in 11.55 billion euros to 11.85 billion euros in cloud revenue at constant currencies. The company said it also expects to bring in 25 billion euros to 25.5 billion euros in cloud and software revenue at constant currencies, and a 7.6 billion euro to 7.9 billion euro non-IFRS operating profit at constant currencies for 2022.
What It All Means for SAP
SAP's business is solid, and operates in many instances as a backbone of businesses, large and small in every industry around the world. Its sales and service are healthy and admired, and the company's overall outlook is excellent.
The company must, of course, remain vigilant and wary as macroeconomic conditions continue to present challenges for companies across the globe. That said, this performance is laudable. For a long time, SAP did not have predictable growth but that changed when the company dove into cloud services and found a sustainable and growing niche with its growing customer base. Bravo to SAP's leadership for seeing these opportunities and pursuing them with focus and determination.
SAP's Q3 performance brought the company some welcome good news and a positive outlook as 2023 approaches. It will be interesting to watch SAP's continuing financial progress throughout the rest of 2022, especially with markets in flux and the likely continuing pressures of higher rates, the strong dollar, and other macro related issues. With that said, SAP has a large customer base and its technology is critical to the businesses it serves making it a more predictable and robust business to weather this confluence of market challenges.
Disclosure: Futurum Research is a research and advisory firm that engages or has engaged in research, analysis, and advisory services with many technology companies, including those mentioned in this article. The author does not hold any equity positions with any company mentioned in this article.
Analysis and opinions expressed herein are specific to the analyst individually and data and other information that might have been provided for validation, not those of Futurum Research as a whole.
Other insights from Futurum Research:
The Importance of Continuous Learning in Today's Workplace – a Futurum Webcast Deep Dive with SAP's Amanda Mountain
SAP Sapphire News: RISE with SAP and New Partner Co-Sell Program Generate Rapid Growth in Cloud Transformation at SAP
Improving Network Asset Management in the 5G Era with SAP
Image Credit: BNN Bloomberg