Samsung Galaxy Watch Gets FDA Approval for Heart Rhythm Notifications
Samsung Galaxy Watch Gets FDA Approval for Heart Rhythm Notifications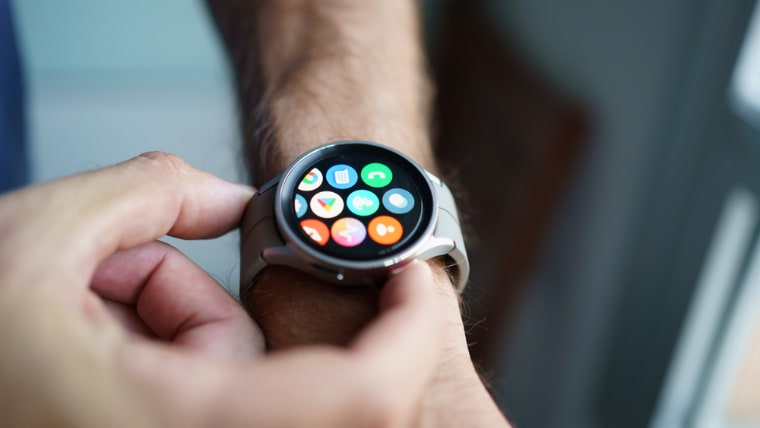 The News: Samsung Electronics recently announced that it has received approval from the Food and Drug Administration (FDA) for its Irregular Heart Rhythm Notification (IHRM) feature. Read the Samsung Electronics Press Release for more information.
Samsung Galaxy Watch Gets FDA Approval for Heart Rhythm Notifications
Analyst Take: Samsung Electronics getting approval from the Food and Drug Administration (FDA) for irregular heart rhythm notifications (IHRN) for its Samsung Galaxy Smart Watches is an excellent move for the company. Currently, the Galaxy Watch offers different tools that help its users get a better understanding of their heart health using the Samsung BioActive Sensor such as on-demand ECG recording. The addition of the IHRN will add another element to help correlate events. According to Samsung, once the IHRN feature is activated in the Samsung Health Monitor app, the feature will check for irregular heart rhythms in the background of the Galaxy Watch's BioActive Sensor. Thus, if a certain number of measurements are irregular, the Galaxy Watch will warn the user of AFib activity which then prompts them to take an ECG for more accurate measurements.
As much as we have seen handset devices cannibalize other long-standing devices over the years (e.g., clock radios, handset GPS, etc.), it makes sense that the wearables category (e.g., smartwatches, etc.) may follow a similar pattern or at least offer functionality that can augment treatment by adding additional insights to the physician. As an example, many people get white coat hypertension (blood pressure rises) when they enter medical settings due to anxiety which can cause inaccurate testing. Other factors include many people getting heart attacks due to higher elevations, in traffic with heavy air pollution, a diabetic eating a high sugar meal which can thicken the blood and raise blood pressure, or someone with undiagnosed sleep apnea can be at risk for AFib (atrial fibrillation). Thus, using a wearable device such as a smartwatch may offer the physician more accurate clues about a patient's normal baseline state which can offer more effective treatments.
In the future, as more artificial intelligence is woven into devices (e.g., handsets, smartwatches, automobiles, etc.) coupled with more databases correlating information at a faster rate at the edge, it makes sense that we will continue to experience more pre-alerts that will save lives. In fact, imagine you are driving or hiking up a mountain and you start getting alerts that 10,000 people at the same elevation, weather conditions (e.g., humidity, temperature, etc.), take the same medications, and have the same body type (e.g., endomorphic, etc.) all had a life-threatening event if they proceeded forward. Do you think you'd keep going? Will you have your electronic vehicle picking up your vitals from your watch set to automatically turn around? Well, we aren't exactly there yet but we feel like this is the direction at this point and the wearables segment will be a key part of that ecosystem.
Wrapping it up, Samsung Electronics getting FDA approval for its Samsung Galaxy Watch to get heart rhythm notifications (IHRM) is an excellent move that will not only help physicians diagnose patients more appropriately but will help patients be more proactive in self-monitoring and make the necessary adjustments where they can. The future looks brighter, healthier, and safer for consumers.
Disclosure: The Futurum Group is a research and advisory firm that engages or has engaged in research, analysis, and advisory services with many technology companies, including those mentioned in this article. The author does not hold any equity positions with any company mentioned in this article.
Analysis and opinions expressed herein are specific to the analyst individually and data and other information that might have been provided for validation, not those of The Futurum Group as a whole.
Other insights from The Futurum Group:
5G Factor Video Research Note: T-Mobile Rumored to be Exploring Partnering with Samsung for 5G Network Equipment
The Vatican's Swiss Army Guard is Leveraging Samsung's Knox Suite Mobile Device Management Software to Manage Devices
Samsung Galaxy A54 5G Smartphone: Stellar Features at an Affordable Price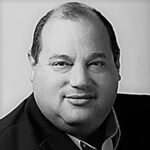 Michael Diamond is an industry analyst and foresight professional with 25 years of experience in the IT channel and market research industry. He is a route-to-market expert covering desktop and mobile devices, collaboration, contact center, ProAV, data center infrastructure, and cybersecurity. Prior to joining Futurum Research, Michael worked for The NPD Group as the sole industry analyst covering indirect channels, cybersecurity, SMB and vertical market trends, data center infrastructure (e.g., enterprise storage, servers, networking), ProAV and PCs. He has been quoted by media outlets such as Bloomberg, Kiplinger, TWICE, OPI (Office Products International), Apple World today, Dark Reading, Enterprise Storage Forum, Credit-Suisse, Footwear News, CRN (Computer Reseller News), Channel Futures and Into Tomorrow.  Michael has presented at myriad events including The Channel Company's Xchange, The Global Technology Distribution Council's summit, SMB TechFest and more.