Samsung and Marvell Renew Vows and Co-Develop New SoC
Samsung and Marvell Renew Vows and Co-Develop New SoC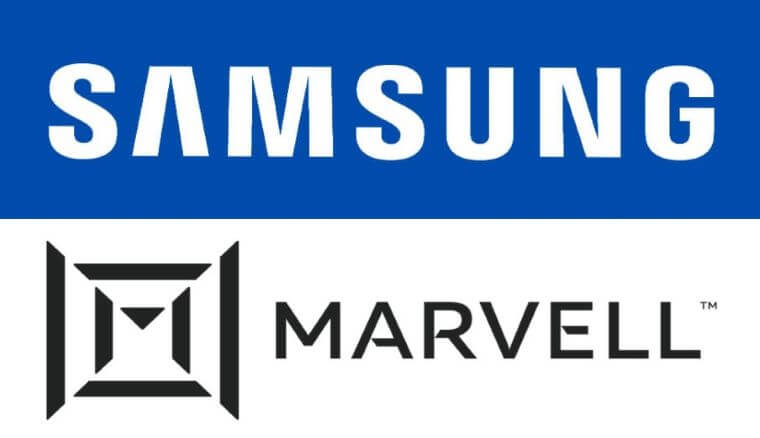 The News: Samsung Electronics and Marvell announced that the companies jointly developed a new System-on-a-Chip (SoC) to enhance 5G network performance. The SoC—which will be used in Samsung's Massive MIMO and other advanced radios—is targeted for market introduction to Tier One operators in Q2 2021.
The SoC is designed to help implement new technologies, which improve cellular radios by increasing their capacity and coverage, while decreasing power consumption and size. The new SoC is equipped to support both 5G and 4G networks simultaneously, and it can also save up to 70 percent in chipset power consumption compared to previous solutions. Read the Samsung news release here.
Samsung and Marvell Co-Develop New SoC
Analyst Take: Samsung and Marvell unveiled the joint development of a new SoC that targets burgeoning operator demand for improvements in 5G network performance, including Massive MIMO (Multiple Input Multiple Output) and advanced radio access (e.g., 5G NR). Mobile operators are prioritizing investments in Massive MIMO to add more antennas to the base station (and devices). By adding a massive number of antennas, energy focus is abetted enabling significant improvements in throughput and efficiency.
Massive MIMO requires more complex designs to coordinate MIMO operations, although the substantial improvement in performance is needed to deliver the 5G experiences operators require to differentiate their services. In addition, the technology uses advances in spatial diversity, spatial multiplexing, and beamforming to assure benefits such as faster data rates, greater network capacity, improved coverage, and enhanced user experience.
Beamforming, for example, enables both base stations and mobile devices to focus a wireless signal in a specific direction, rather than broadcasting over a widespread area. Through the massive number of antenna elements in a Massive MIMO system, beamforming becomes three-dimensional (3D) beamforming. 3D beamforming generates vertical and horizontal beams toward users, boosting data rates as well as capacity for all users.
As such, Samsung and Marvell needed to demonstrate that their alliance is keeping Samsung's mobile networking portfolio at the forefront of the 5G technology curve. The partnership likely benefited from Samsung's own silicon expertise to streamline overall SoC development.
Samsung and Marvell Co-Develop New SoC: Impact on 5G Networking Competitive Landscape
Samsung counters the recent massive MIMO moves of key rivals Ericsson, Nokia, and Huawei. Ericsson, for example, unveiled its 64T64R Massive MIMO antenna radio unit as part of its new Antenna Integrated Radio (AIR) portfolio for mid-band 5G. Weighing only 20kg, the new radios are up to 45% lighter than the previous generation and 20% more energy efficient, using passive cooling to mitigate expensive maintenance site visits as well as supporting emerging use cases such as FWA, automotive, transport, and logistics applications. Subsequently, Huawei announced at MWC Shanghai that its equivalent version weighs in at only 19kg, attesting to the intense competition in the massive MIMO and radio access segments of the mobile infrastructure market.
By touting the SoC collaboration, Marvell show it is fulfilling the portfolio demands of a major mobile infrastructure customer, successfully retaining Samsung in the intensely rivalrous 4G/5G chipset market segment. Marvell needed to show market momentum with the 5G market poised for rapid growth in 2021 and beyond and further validating its ability to gain competitive edges against key rivals like Intel and Broadcom.
Last year Marvell unveiled strategic 5G network infrastructure deals with Samsung and Nokia including supplying Nokia with the 5G radio access SoC that Nokia integrates into its AirScale RAN products through the Reefshark suite. The partnership helped shore up Nokia's Reefshark portfolio development after struggling with SoC design in its shift away from FPGA-driven mobile infrastructure. The latest co-development move with Samsung further fortifies Marvell's status as the reliable SoC supplier that can solve the most pressing challenges of its mobile networking customers.
With the latest Samsung-Marvell release, the question of Open RAN comes to mind. In the near-term, Open RAN specialists, such as Mavenir, Parallel Wireless, and Altiostar, are making inroads with operators, gaining mind share and broader ecosystem support. Longer-term, these players can also make suitable acquisition targets by players, such as Microsoft, seeking to increase their telco software and Open RAN credentials. Overall, I believe many top-tier mobile operators will look to their incumbent RAN suppliers, such as Samsung, to ease their stepwise, multi-year migration to OpenRAN implementations. For example, Samsung is already engaged in multiple Open RAN trials with major operators like AT&T and Verizon, boosting its chances to defend its existing 5G RAN market foothold.
Over the last year, Samsung has announced new mobile networking deals with operators like U.S. Cellular, Videotron and Telus in Canada, KDDI (Japan), and Spark (New Zealand) complementing its high-profile presence in top-tier networks such as AT&T and Verizon as well as NTT DoCoMo (Japan) and Reliance Jio (India). Samsung's $6.65 billion deal to supply Verizon 5G RAN gear and services through 2025 moved the market needle in North America with the deal largely viewed as diminishing Nokia's presence in the Verizon 5G network. The company's SoC collaboration with Marvell indicates Samsung is executing on maintaining an innovation and competitive edge in the fast-evolving 5G networking market.
Of note, operators are investing more to bring the 5G experience to fixed networks in 5G WWC (wireless wireline convergence) environments that includes network slicing, low-latency applications, and managed IoT and fixed wireless access (FWA) applications. I believe Samsung and Marvell can broaden their 5G ecosystem influence by allocating more partnership development and marketing focus toward WWC capabilities due in large part to WWC's potential to deliver significant OpEx and CapEx savings to operators.
Samsung and Marvell Co-Develop New SoC: Key Takeaways
Overall Marvell and Samsung are leading the way in assisting mobile operators deploy 5G with greater efficiency and speed. Their most recent collaboration powers SoC design advancement, enabling operators and enterprises to attain distinct 5G benefits through optimized performance and power savings in network deployments.
Through the co-development SoC collaboration with Marvell, I see Samsung defending its global mobile networking leadership by delivering the Massive MIMO and advanced radio improvements needed to sustain its market gains in the RAN market segment. With the latest innovations, Samsung also strengthens its position to drive operator stepwise journeys to broader Open RAN assimilation.
Futurum Research provides industry research and analysis. These columns are for educational purposes only and should not be considered in any way investment advice.
Other insights from Futurum Research:
Marvell Octeon DPU Family Boards the Burgeoning Evenstar Initiative
Cloud and 5G Strength Drive Marvell to Four Consecutive Growth Quarters
Nokia and Marvell Collaborate to Boost Nokia's 5G Infrastructure Game
Image Credit: Korea Tech Today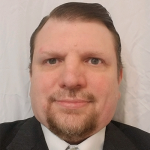 Ron is an experienced research expert and analyst, with over 20 years of experience in the digital and IT transformation markets. He is a recognized authority at tracking the evolution of and identifying the key disruptive trends within the service enablement ecosystem, including software and services, infrastructure, 5G/IoT, AI/analytics, security, cloud computing, revenue management, and regulatory issues. Read Full Bio.