Rumors Emerge of Dell Expanding Ownership or Spinning Off VMware?
Rumors Emerge of Dell Expanding Ownership or Spinning Off VMware?
The News: Shares of computer maker Dell Technologies and enterprise software company VMware are up as Dell reportedly considers what to do with its position in VMware.
Dell rose as much as 21% in extended trading on Tuesday after the Wall Street Journal, citing unnamed sources, said the company looked into buying out the minority stake of VMware that it doesn't already own or selling its share of VMware.
VMware shares were up more than 11% following the report. Read the news item on CNBC. 
Analyst Take: Dell and VMware have had a beautiful run together, so the news of a possible split seems crazy from afar, but, when you dig a little big deeper, you can see why such a move could be in the cards. 
Now having said that, it is also important to point out that the rumor that broke wasn't purely speculating a spin-off, but also the possibility of Dell attempting to purchase the remaining ~20% stake in VMware that the company didn't obtain when originally making the stock acquisition. 
This year, Dell has had a strong run as Covid-19 has accelerated digital transformation both in the data center and for WFH, which has benefitted the company's vast technology portfolio spring boarding both its PC and its infrastructure business, however a lot of the big gains in the infrastructure and cloud side has come more from VMware than Dell Technologies, and to some extent the success could be seen as not fully baked into its stock number. 
With Dell currently having a market value of around $36 billion, there is speculation that this value doesn't seem to fully account for the 80+% stake that the company holds plus the core PC and Infrastructure business. So the move to separate the company could be a way to extract immediate value for shareholders. The very idea of this move did create value based upon the double digit spike in both Dell's stock and the VMware tracking stock as well. With VMware's consistent growth and evolution that has made the company more than just a leader in virtualization, but a partner to hyperscale cloud providers like AWS, VMware could potentially see a big jump in value if it was seen as detached from Dell–Investors could see a bigger return from both holdings if the diversification didn't potentially hold it back.
It is worth noting that this is speculative, but it does have merit. Given the significant diversification of Dell's business, investors may weight what is seen as legacy business against the quickly growing areas of the business and the returns may be somewhat muted. Having said that, I love the idea more for shareholders than for Dell as I see VMware as a beautiful fit within the companies cloud ambitions.
Upon further research, there is also some conflicting data on the tax implications of such a spinoff that would likely mean this is in very early phases. So, despite the market's initial excited reaction to this,  Dell will not be able to spin off its VMware stake tax-free until September 2021, or roughly five years after the PC maker combined with EMC Corp since the Dell-EMC combination included VMware as a core component of the deal.
Overall Impression of the Dell VMware Rumors?
Overall, I think it is early days for this deal. Could it happen? Of course it could and where there is smoke there is often fire. But Michael Dell's track record for creative deal making that yields value for shareholders is well documented in throughout his career–I expect this deal, if it was to go forward would be no exception. 
Futurum Research provides industry research and analysis. These columns are for educational purposes only and should not be considered in any way investment advice.
Read more analysis from Futurum Research:
Qualcomm's New Snapdragon 690 to Bring 5G Connectivity to Budget-friendly Phones
Intel Pushes AI Ambitions Forward With Third Generation Xeon Scalable
SAS Partners With Microsoft Azure To Bring Its Analytics to the Cloud
Image Credit: Getty Images for Amazon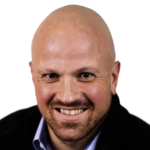 Daniel Newman is the Chief Analyst of Futurum Research and the CEO of The Futurum Group. Living his life at the intersection of people and technology, Daniel works with the world's largest technology brands exploring Digital Transformation and how it is influencing the enterprise. Read Full Bio