Roam Raises $30M and Enters Beta to Push the Future of Work Forward
Roam Raises $30M and Enters Beta to Push the Future of Work Forward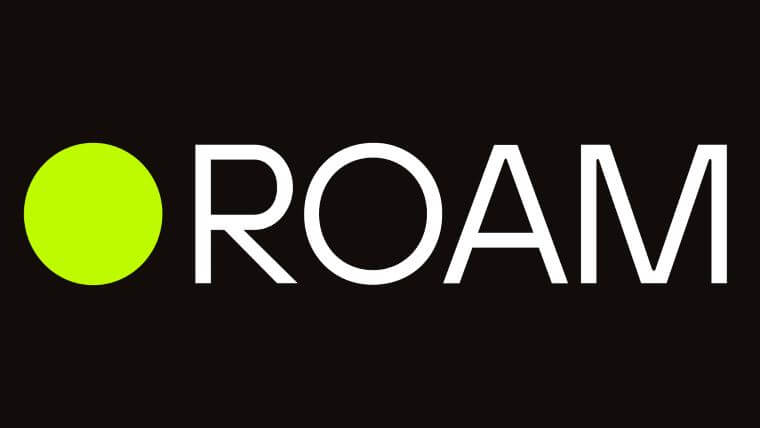 The News: Roam's raise of $30M in their Series A round of funding and entry into the virtual headquarters segment of workplace communications happened earlier this month. CEO of Roam Howard Lerman, who had already contributed $10M to the effort, began working on Roam after realizing that hybrid and remote work left employees and teams without the sense of action that a common workplace provides. The announcement of the investment from IVP can be found here.

Roam Raises $30M and Enters Beta to Push the Future of Work Forward
Analyst Take: News of Roam raising $30M and entering a beta phase in the virtual headquarters segment of workplace comms caught my attention this last week. Roam's CEO Howard Lerman previously founded and led Yext, growing it to 1,000 plus employees. In this venture, Lerman has assembled a team of senior leaders, AV engineers, and product experts and this funding from IVP is the second time the investment team has put its money on Lerman.

Roam's Cloud HQ is Designed to Fill Gaps in the Employee Experience in an Age of Hybrid Work

In the initial wave of COVID-19 related lockdowns, the need for remote communications tools was immediate. The global workforce used whatever was at hand to keep their work moving and themselves sane. As the urgency has subsided, the technology sector has begun to evaluate the tools and processes of the modern workplace with a view toward not just finding a solution but to find the right solution given the new context that many of us are working in.
The initial reaction from the major communications platforms was to find ways to treat all participants in meetings equitably by segmenting conference room video feeds and improving audio quality. These efforts are appreciated by users but fail to address the softer needs created by people spending their days alone in a quiet home office. A sense of connection, the energy absorbed from a lively workplace, the sense of purpose and mission derived by entering a place of work, and the excitement generated by spontaneous and serendipitous interactions with co-workers.

Roam is attempting to fill these gaps in the employee experience with what they call the "Cloud HQ."
How Roam Works
So, how does it work? Roam uses the analogy of a traditional office as the base structure. Customers create "floors" as the first level of organization and then create four types of rooms (Audio only, Meeting, Team, and Auditorium. There is also a Genius Bar for support) according to customers' individual needs. Users log in from their remote locations in the morning, see the rest of the workforce, can grab someone if they need them in a meeting, can stop by their friend's office and have a chat, and have a persistent shared experience in the Team room to replicate the chatter over cube walls during a work day and head to the auditorium (which has a surprisingly advanced set of green-room and production functions for an early stage beta) for an all hands.
Roam's beta program just got underway, but early telemetry indicates that users spend the vast majority of their workday logged in and meeting more often but for much less time than in the traditional workplace. One of Roam's core tenets is the culture that has developed around meetings. I may only need a 10-minute chat with a coworker, but I end up scheduling an appointment for one week from now for 30 minutes. Removing that inefficiency can move organizations back toward the immediacy of in-person interaction and improve the velocity of the entire business. Couple that with a UI intended to make employees feel that they are part of something bigger than themselves, and the potential for real organizational change gets exciting.
What's Ahead for this Market in
Roam is not alone in the market for tools of this sort. Frameable, Gather, Teamflow, and others are taking a swing at similar problems. And recently, Zoom announced Spots, which represents the first effort from one of the major communications platforms to solve the loss of spontaneous interactions in the workplace, but thus far anyway, I feel that their implementation falls short of creating the sense of place and purpose that Roam is targeting.
Knowledge workers and their employers all over the globe are working their way through the new needs and wants created by the increased adoption of hybrid working models. Traditional communications products don't answer all of these needs. As the long-existing communications workloads of calling, messaging, and meetings reach commoditization, the engineering muscle of the platforms will inevitably look for new problems to solve in the search for growth.
I'll note here that 2022 brought the second highest amount of venture capital investment ever, bringing roughly $200b into the market. And while we can expect 2023 to be somewhat slower, there is still a massive amount of cash on the sidelines. Together, the need for new solutions, the availability of resources to work on them, and the money to fund the effort mean that we can expect a surge of real innovation in workplace communications. I'm looking forward to watching what Lerman and team at Roam are able to accomplish.
Disclosure: Wainhouse Research, part of The Futurum Group family of companies, is a research and advisory firm that engages or has engaged in research, analysis, and advisory services with many technology companies, including those mentioned in this article. The author does not hold any equity positions with any company mentioned in this article.
Analysis and opinions expressed herein are specific to the analyst individually and data and other information that might have been provided for validation, not those of Wainhouse Research as a whole.
Other insights from Futurum Research:
Owl Labs Raises $25 million in Series C Funding Led by HP Tech Ventures
Zoom's Recently Announced Zoom One Shows the Power of Whiteboard
DTEN Announces New D7X All-In-One Touch-Enabled Displays to Support Hybrid Collaboration
Image Credit: IVP
The original version of this article was first published on Wainhouse Research.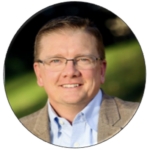 Sean Spradling is a Senior Analyst with Wainhouse — a Futurum Group company. His area of expertise is digital workplace communications technologies and services.