Red Hat Announces Red Hat Application Foundations, Designed to Deliver Enhanced Cloud Capabilities for Streamlined Application Development and Delivery in the Cloud
Red Hat Announces Red Hat Application Foundations, Designed to Deliver Enhanced Cloud Capabilities for Streamlined Application Development and Delivery in the Cloud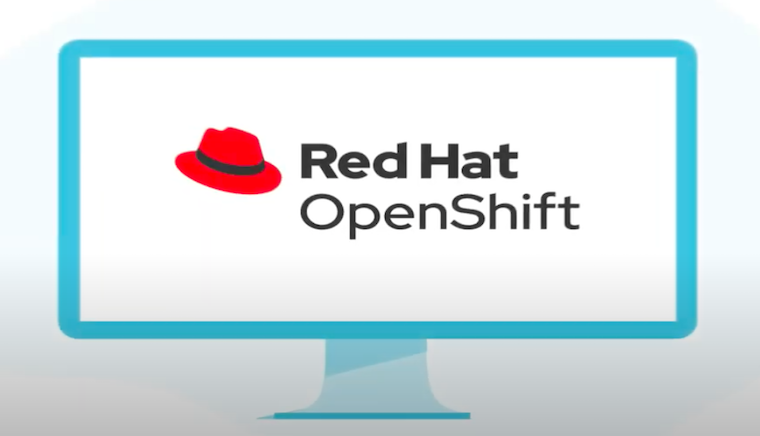 The News: Yesterday Red Hat announced Red Hat Application Foundations, a connected set of application services that, together with Red Hat OpenShift, help accelerate containerized application development and delivery across hybrid and multi-cloud environments. Red Hat Application Foundations serves as a toolkit for organizations looking to quickly build and integrate application and data services as part of their application and infrastructure modernization strategy. Read the full announcement here.
Red Hat Announces Red Hat Application Foundations, Designed to Deliver Enhanced Cloud Capabilities for Streamlined Application Development and Delivery in the Cloud
Analyst Take: Red Hat's announcement of Red Hat Application Foundations is welcome news, on many fronts, as the speed of innovation in application development is driving at a previously unseen pace. One key stress point this will address is delivering a solid assist for developers in relieving the pressures placed on them by digital transformation business initiatives. Consider this: estimates put the number of applications exceeding 750 million new logical applications — and growing rapidly. There's no reason to expect that explosion in app development to slow down any time soon.
That presents significant challenges developers, who are faced with the double whammy of not only having to develop more applications, but also to do it faster. We have seen a shift from monolithic applications and waterfall methodologies to microservices and agile methods, but this is not enough to keep pace with the demands of digital transformation. We are seeing that the best-placed organizations are moving to a self-service approach with reduced barriers that support more consistent deployment across hybrid and multi-clouds.
Against this backdrop, that's where Red Hat Application Foundations with its connected set of application services that, combined with OpenShift, can help address these needs. Red Hat is positioning OpenShift not only as a platform for Kubernetes operations teams, but also as a platform for developers as a security focused hybrid cloud application platform for innovation. OpenShift seeks to deliver a foundational layer for modernizing existing applications, building cloud-native applications, streamlining development processes, and ultimately adding intelligence to applications, and enabling the simple integration of third-party services.
Red Hat Application Foundations Provides a Foundation for Scalable Applications
Red Hat's unveiling of Red Hat Application Foundations, which seeks to offer developers an integrated solution designed to connect applications both within and outside of the container environment, is well timed. Red Hat Application Foundations is designed and optimized for OpenShift and looks to bring key application services and components to help developers employ cloud-native application patterns and benefit from a reduction in the development lead times. Red Hat is positioning this set of capabilities as enhancing developer productivity and enabling devs to more easily create and integrate applications across hybrid cloud environments, even if these applications are complex and have demanding scalability requirements.
I am encouraged to see Red Hat's focus here — providing a ready-made toolbox of application services, that includes high-performance data streaming services, API management, service connectivity, lightweight runtimes and frameworks and more. This comprehensive approach by the company is a strategic one, geared toward enabling development teams to focus on the task of modernizing their applications without having to focus on low-value development tasks.
A key element as I looked into Red Hat's announcements this week was the balance of flexibility and compliance that's so easily evident. From a security standpoint, I'll need to dig deeper into the announcements to understand more about the level of security provisioning built into the Red Hat Application Foundations tooling, but given the supply chain hacks we are seeing, Red Hat is certainly focusing on the right space.
Designed to Serve Red Hat's Ecosystem Partners
The announcements this week relating to Red Hat Application Foundations are designed to support a continuous integration (CI) and continuous delivery (CD) pipeline and to allow software developers and DevOps teams to innovate smoothly together. When you couple this with the ability for Red Hat Application Foundations to be used alongside software from a variety of ecosystem partners and in-house developed capabilities, teams can unlock the best of the wider ecosystem and in-house developed code. I believe that Red Hat's move to enable developers to rapidly increase the pace of development through a composable approach delivers big benefits to ecosystem partners.
When you factor in the capabilities of a hybrid and multi-cloud approach, Red Hat's Application Foundations unlocks multiple modernization patterns through microservices, APIs, event-driven architectures, and it also provides more value to those implementing this stack.
Looking Ahead for OpenShift
As application development and deployment requirements continue to evolve and the pace of innovation accelerates, this approach from Red Hat will enable developers to discover new and innovate ways to create and scale cloud-native IT infrastructures. Red Hat's OpenShift, alongside Ansible, carries a lot of the responsibility for the growth that Red Hat is posting quarter on quarter, and I'm encouraged to see the company continue to invest in rounding out the capabilities.
As Kubernetes shifts from a DevOps to more of a pure developer focus, we will need to see a focus on the simplification of how containerized services are developed and how code becomes composable. The announcements from Red Hat around Red Hat Application Foundations are a step on this journey, and I will be keeping a close eye on how Red Hat continues to innovate in this space given the criticality of the success of the OpenShift platform to the wider ambitions of the company as a whole.
Disclosure: Futurum Research is a research and advisory firm that engages or has engaged in research, analysis, and advisory services with many technology companies, including those mentioned in this article. The author does not hold any equity positions with any company mentioned in this article.
Analysis and opinions expressed herein are specific to the analyst individually and data and other information that might have been provided for validation, not those of Futurum Research as a whole.
Other insights from Futurum Research:
Red Hat Lowers Barrier to AI Adoption and Updates Core OpenShift Platform
Red Hat Goes All in on Multi Cloud and Hybrid Innovation with Latest Version of Red Hat Enterprise Linux
Intel and Red Hat Aim to Streamline 5G Deployment and Adoption Process
Image Credit: Red Hat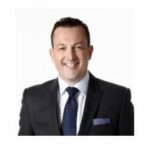 Steven Dickens is Vice President of Growth and Business Development and Senior Analyst at Futurum Research. Operating at the crossroads of technology and disruption, Steven engages with the world's largest technology brands exploring new operating models and how they drive innovation and competitive edge for the enterprise.  Read Full Bio.