Red Hat Announces OpenShift 4.9 — Getting Closer to the Edge With Myriad Enhancements — and Advanced Cluster Management for Kubernetes
Red Hat Announces OpenShift 4.9 — Getting Closer to the Edge With Myriad Enhancements — and Advanced Cluster Management for Kubernetes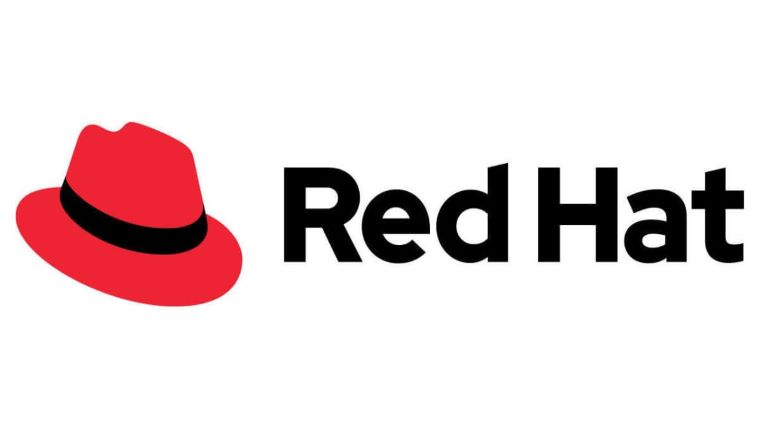 The News: Red Hat announces OpenShift 4.9 and Red Hat Advanced Cluster Management for Kubernetes 2.4, both designed to drive consistency of the open hybrid cloud to the furthest reaches of the enterprise network. The new capabilities, including single node OpenShift for the small, full featured enterprise Kubernetes cluster, help organizations scale existing development, deployment and management workflows. Read the RedHat press release here.
Red Hat Announces OpenShift 4.9 — Getting Closer to the Edge With Myriad Enhancements — and Advanced Cluster Management for Kubernetes
Analyst Take: KubeCon, the annual gathering for all things Kubernetes and containers is going on this week, and unsurprisingly Red Hat took this opportunity to announce OpenShift 4.9, which features many updates to OpenShift, including Advanced Cluster Management for Kubernetes. Edge computing is fundamentally changing how businesses are using and interacting with data and the use of computing nodes at the furthest edges of networks is posing unique challenges for IT departments as they look to manage and deploy containerized workloads.
As smart devices, IoT and Edge nodes become increasingly the norm on everything from smart vehicles, cell towers to deployments in space, this presents connectivity challenges as network bandwidth and latency are not the same as in traditional IT deployments. When you couple this explosion in use cases with the sheer volume of devices involved, the challenges on the supporting software tools becomes apparent. Managing edge computing deployments is hard. Connected devices create huge volumes of data, the volume of computing locations is growing exponentially, and oftentimes the edge has intermittent connectivity and limited physical access. In addition, the need to ensure privacy and security has never been more apparent, especially given that in so many cases these edge devices are deployed into sensitive environments such as hospitals, airports, and defense scenarios.
According to consensus, estimates of the new deployments of IT infrastructure, more than half of deployments will be at the edge within the next few years, which is a huge growth when you look at the low single digit percentages we see today, and this pace of deployment is only increasing. Every day we see new deployment use cases for edge computing, whether it is smart cities, connected hospitals or airports, automated warehouses, or autonomous cars, edge computing is being leveraged to deploy latency sensitive applications.
The Increased demand for applications to run in remote locations sometimes with high latency networks or even periods of complete disconnection, is driving the need for tools that not only enable IT departments to more easily deploy workloads at the edge, but also enables them to manage those applications at scale. The latest announcements from Red Hat to their flagship OpenShift and Advanced Cluster Management are the company's response to these burgeoning requirements.
Red Hat OpenShift 4.9 Brings Full Kubernetes Capabilities in a Small Footprint
Red Hat OpenShift 4.9 introduces single node OpenShift, which represents a third deployment option and which will sit alongside the pre-existing 3-node clusters and remote worker node deployment options. The 3-node cluster option, while perfectly sufficient for most traditional deployments, does necessitate a compute overhead, which up until now has made true edge deployments unrealistic. With single node OpenShift, Red Hat has combined both control and worker capabilities into a single server to allow OpenShift to be deployed in space-constrained environments.
The other primary concerns for edge use cases are network bandwidth, connectivity, and latency. With the latest version of OpenShift and the single node deployment, Red Hat is providing operational independence for edge sites as there is no dependency on a centralized Kubernetes control plane. This will make it easier in instances when sites experience lapses in connectivity.
Manage From Bare Metal to the Edge with OpenShift
As edge computing use cases proliferate, the sheer volume of devices and end points can scale exponentially and can often grow to involve hundreds of thousands of end points. The new developments to Advanced Cluster Management provide a single, consistent view from the edge to data centers and cloud environments, allowing organizations to consistently manage across sites and clusters without requiring a permanent connection between the cluster management plane and the edge location.
Additional edge-focused capabilities of Red Hat OpenShift 4.9 include:
Edge management at scale. Announced with OpenShift 4.9 as a technology preview, this edge management at scale includes the ability to manage close to 2,000 single node OpenShift clusters by a single Advanced Cluster Management hub. This is coupled with IPv6 dual stack support that delivers scalability in low bandwidth, high-latency connections and disconnected sites.
Hub-side policy templating. The hub-side policy templating functionality reduces the number of policies needed for high scale management scenarios by reading a single policy on the hub and applying it to varied cluster scenarios.
Zero touch provisioning. Again available as a technology preview, zero touch provisioning enables users to use an assisted installer with Advanced Cluster Management on-premises. This approach simplifies the starting complexities of high scale cluster deployments.
Availability of Red Hat's OpenShift 4.9 and Advanced Cluster Management for Kubernetes 2.4
OpenShift 4.9 is expected to be generally available in the next couple of weeks and Advanced Cluster Management for Kubernetes 2.4 is expected to be available in November. Both products are available as part of Red Hat OpenShift Platform Plus.
Conclusion
OpenShift is foundational to the growth engine of Red Hat and ultimately IBM, so the shift to expand the deployment scenarios and use cases by shifting further to the edge is a strategic move by the company. The expanded TAM that the rapidly expanding edge computing landscape represents is not only good for the company, it will enable the sales team to sell into new scenarios beyond the traditional IT landscape.
The pervasive adoption of Kubernetes-based platforms such as OpenShift makes edge the natural next frontier. I will be watching closely in future announcements and guidance from the company for customer deployment examples that leverage the single node capability. With SUSE Rancher also moving closer to the edge with their latest updates, I expect the edge to become the next competitive battleground for the likes of Rancher and VMware's Tanzu. Red Hat is well placed to lead into this new addressable market and drive continued double digit growth for the OpenShift franchise.
Disclosure: Futurum Research is a research and advisory firm that engages or has engaged in research, analysis, and advisory services with many technology companies, including those mentioned in this article. The author does not hold any equity positions with any company mentioned in this article.
Other insights from Futurum Research:
Red Hat Doubles Down on Automation with Ansible Platform 2 
Red Hat Partners with Nutanix to Put Squeeze on VMware
Red Hat Announces Latest Version of Red Hat Advanced Cluster Management for Kubernetes
Image Credit: Business Wire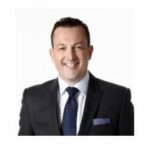 Steven Dickens is Vice President of Growth and Business Development and Senior Analyst at Futurum Research. Operating at the crossroads of technology and disruption, Steven engages with the world's largest technology brands exploring new operating models and how they drive innovation and competitive edge for the enterprise.  Read Full Bio.