Red Hat Announces GA of RHEL 9.2 and 8.8: A New Era of Hybrid Cloud Computing
Red Hat Announces GA of RHEL 9.2 and 8.8: A New Era of Hybrid Cloud Computing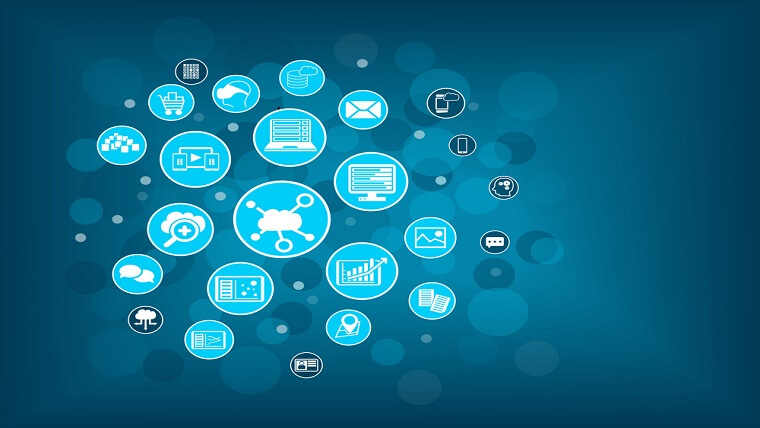 The News: Red Hat announced the general availability of RHEL 9.2 and the forthcoming availability of RHEL 8.8 last week. These new releases offer a number of new features and enhancements that make them even more compelling choices for enterprise workloads. For the full details click here.
Red Hat Announces GA of RHEL 9.2 and 8.8: A New Era of Hybrid Cloud Computing
Analyst Take: Red Hat was at IBM Think last week and the focus was on OpenShift and Ansible, and rightly so. These are hero products for Red Hat as they position the company for the key trends of cloud-native and automation, however, the packaged Linux operating system is still where the company's money comes from. Only three vendors focus on and make any significant money from packaging the Linux kernel, adding options that enterprises need and crucially proving L1, L2, and L3 support. Red Hat and SUSE dominate, with Canonical a distant third.
Red Hat's latest release of Red Hat Enterprise Linux (RHEL) further the company's efforts to simplify and streamline complex Linux platform tasks across the hybrid cloud, helping IT teams overcome staffing and skill shortages while improving efficiency in critical infrastructure areas.
What Has Red Hat Launched?
Automation, Everywhere: RHEL 9.2 and 8.8 continue to expand the capabilities of system roles, or Ansible content that helps bring greater consistency and efficiency at scale by automating common administrative tasks. This means that a number of common Linux roles, from Microsoft SQL Server to virtual private networks (VPNs), can be readily configured, credentialed, and deployed with rudimentary Linux knowledge. System roles also help future-proof deployments by making upgrades less disruptive: when you reconfigure these functions with Ansible automation scripts, the upgrade process is more straightforward than if you tried to make changes manually.
Container Management: Red Hat has released the latest versions of its enterprise-grade container management tools, extending the roles they play in managing containers on Linux platforms. The new versions include a RHEL system role for Podman, Red Hat's tool for developing, managing and running containers on Linux platforms.
With containerized applications powering much of the next wave of software innovation, IT organizations must now manage and maintain containers at an exponentially increasing scale. RHEL 9.2 and 8.8 both include enhancements to Podman to help bring order to potential container sprawl, like tracking creation events and custom health checks. This helps maintain a full view of system activity while automating remediation in remote or edge environments with intermittent connectivity.
Creating a Podman instance normally requires knowledge of the command line, but this system role enables administrators to automate configurations that fit their specific environments. This includes the ability to deploy pre-integrated, production-ready container workloads across RHEL hosts, helping Linux admins extend their skills to maintaining container infrastructure. Additional RHEL system roles have updates that include expanded capabilities around Microsoft SQL Server and Microsoft Active Directory. This includes support for Always-On availability groups, SQL Server authentication, and support for SQL Server 2022.
Operational Simplicity: RHEL helps IT organizations create a single, unified OS standard for hybrid cloud operations. Image builder simplifies the creation of standardized OS images optimized for various environments and maintain adherence to overarching IT controls and policies for security and compliance. In RHEL 9.2 and 8.8, the tool can include organizational-specific security policies in created images defined by a given OpenSCAP security profile for more securely provisioning edge devices.
Image Builder now supports the creation and sharing of RHEL blueprints inside and outside the datacenter. Blueprints provide a framework for specific, standardized operating system images, which can then be consumed by Image Builder as a specification. This helps to drive internal image standardization, even for disconnected or air-gapped Linux systems. IT teams can also use this capability to further external collaboration with partners, end users and open-source communities around Linux configurations that meet unique challenges.
The web console now includes the ability to configure automatic encrypted disk unlocking on root filesystems using network-bound disk encryption (NBDE). This helps protect data at rest and is open to a much wider range of Linux skills. Admins can now use the web console to select frequently used combinations of system-wide crypto policies, which helps keep all associated systems in line with various compliance and organizational-specific needs.
Enhanced ARM Support: RHEL now supports 64k page-sizes for Arm architecture, opening up an even wider array of Arm-based hardware for the operating system. This expanded set of hardware options makes it easier for organizations to choose the underlying architecture that best fits their unique needs, even for those running memory-intensive workloads.
Lifecycle Support: Red Hat's extended lifecycle offerings give IT organizations more options when it comes to supporting their RHEL environments, which is crucial for many enterprises as they look to move Linux applications into mission-critical environments. Enhanced Extended Update Support (EUS), currently available for RHEL 9 and later, lets them receive updates for up to four years after the general availability of a minor update. RHEL 7 Extended Lifecycle Support (ELS), which will be available for RHEL 7.9, includes an extended period of support that lasts from July 1, 2024, through June 30, 2026, and can be used by customers planning migrations from RHEL 7 to either RHEL 8 or 9.
Looking Ahead for Red Hat
Red Hat's announcements and updates to the core RHEL distribution are not revolutionary or headline-grabbing, but they are vital. As Linux becomes the default development and deployment operating system for many enterprises they need the likes of Red Hat (and SUSE) to continue to focus on security, performance, simplicity, and chip architecture support.
I am expecting a lot more from Red Hat in the next few days as the company has its annual Red Hat Summit event in Boston in a little over a week and these announcements bode well for what is ahead. These announcements confirm my stance that organizations that are looking for a reliable and secure operating system for their enterprise workloads should consider RHEL.
Disclosure: The Futurum Group is a research and advisory firm that engages or has engaged in research, analysis, and advisory services with many technology companies, including those mentioned in this article. The author does not hold any equity positions with any company mentioned in this article.
Analysis and opinions expressed herein are specific to the analyst individually and data and other information that might have been provided for validation, not those of The Futurum Group as a whole.
Other insights from The Futurum Group:
Red Hat and NVIDIA Partner to Expand 5G Cloud RAN Networks
Red Hat and Oracle Strengthen Relationship: Red Hat Enterprise Linux Now Runs on OCI
IBM and Cohesity Partner to Battle Hybrid Cloud Cyberattacks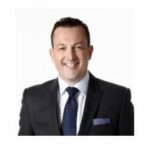 Steven Dickens is Vice President of Growth and Business Development and Senior Analyst at Futurum Research. Operating at the crossroads of technology and disruption, Steven engages with the world's largest technology brands exploring new operating models and how they drive innovation and competitive edge for the enterprise.  Read Full Bio.