Qumu Partners With hihaho To Enable Interactive Video
Qumu Partners With hihaho To Enable Interactive Video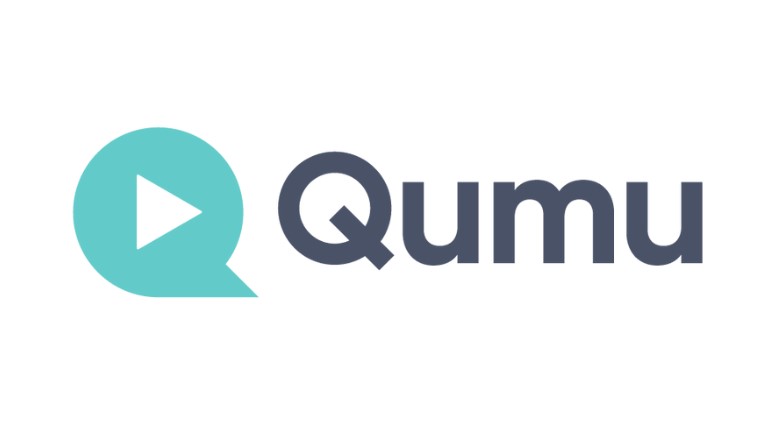 The News: Enterprise video platform provider Qumu said it is partnering with interactive video technology provider hihaho to integrate interactive elements into videos managed via Qumu's solution. The combination makes it possible for Qumu content creators to embed a wide range of options within a video that viewers can click while watching a piece of content. These options include content chaptering menus, quizzes, viewer surveys, buy-now options and other features that encourage users to interact with a video during its playback. Qumu announced its hihaho partnership in a Press Release issued earlier this month.
Qumu Partners With hihaho To Enable Interactive Video
Analyst Take: Qumu's partnership with hihaho to enable interactive video makes me realize that the dream of "interactive video" dies hard. Even in the earliest days of the narrowband web in the 1990s, entrepreneurs and video technologists alike would rhapsodize over the potential for viewers to click on a piece of clothing worn by an actor on-screen in order to buy it for themselves.
In the intervening years, the industry has witnessed multiple attempts at transforming the vision for interactive video into a commercial reality. Some of the first versions of the MPEG-4 video standard promised interactive features that never gained traction in the consumer realm.
More recently, video platform provider Brightcove acquired interactive video feature provider Hapyak in October, 2021. Other vendors, such as Touchcast, still offer solutions that embed interactivity into their video offerings. None, seemingly, have managed to garner mainstream attention.
Several factors have limited market adoption of interactive video features. Foremost among these is familiarity with interactive options, in general. Even when presented with interactive features embedded within a video, viewers do not click on them at high rates because they do not know that they are there. For others, watching video is more of a lean back and watch experience not conducive to driving interactive responses.
The infrastructure needed to enable interactive videos also presents a barrier to widespread adoption. In most cases, individuals must download and install certain types of media players to experience the interactive features embedded within a video.
It presents the classic chicken-and-egg scenario: Viewers must download specific solutions to experience interactive video, but they are hesitant to put in the effort to do so because they have never experienced interactive video.
How Qumu's Integration Of hihaho Offers A Route Forward
Qumu's integration of hihaho offers a pathway to breaking this cycle of inaction. The Qumu platform is used primarily to enable video streaming behind the corporate firewall. These implementations typically are managed by IT teams that can choose to deploy specific media players of their choice, taking the responsibility of selecting a specific solution out of the hands of the individual viewer.
Ubiquitous support of interactive video within a closed-loop enterprise video ecosystem would set the stage for organizations to implement a range of potentially useful video applications.
Quizzes, for instance, could be embedded directly within training videos in a way that prevents viewers from advancing to a subsequent content chapter without first demonstrating an understanding of content previously presented in the video.
Likewise, videos could be generated with a series of branched scenarios in which workers could select from two or more response options on-screen to trigger a specific video that describes the consequences of their selection. Think of it as a "choose-your-own-adventure" experience with the potential to educate employees along the way.
The Opportunity Here for Qumu and hihaho
This presents a solid opportunity for Qumu. The ability to integrate interactive video capabilities offers another way for the platform to differentiate itself from rivals in the enterprise streaming segment. For hihaho, the Qumu deal represents a way to reach customers that could derive substantial benefit from the implementation of interactive video solutions.
While the partnership between the two companies makes sense, its impact on the enterprise streaming market is likely to be limited in the near-term. The path to leveraging the unique strengths of Qumu and hihaho in this partnership likely will be paved by these vendors' willingness to engage in extensive market education efforts in which prospects users can develop a better understanding of how — and why – they should leverage interactive video options more extensively.
Disclosure: Futurum Research is a research and advisory firm that engages or has engaged in research, analysis, and advisory services with many technology companies, including those mentioned in this article. The author does not hold any equity positions with any company mentioned in this article.
Analysis and opinions expressed herein are specific to the analyst individually and data and other information that might have been provided for validation, not those of Futurum Research as a whole.
Other insights from Wainhouse Research:
Launch of Zoom Mesh Reveals Some Basic Truths in the Enterprise Streaming Market
DTEN Announces New D7X All-In-One Touch-Enabled Displays to Support Hybrid Collaboration
CommonGround Raises Additional $25M to Help Build an Immersive Virtual Meeting Experience
The original version of this article was first published on Wainhouse Research.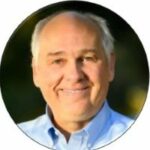 Steve Vonder Haar is a Senior Analyst with Wainhouse – a Futurum Group company. His area of expertise and focus is enterprise streaming and virtual events.