Qualcomm's New WiFi Dual Station Solution Brings Ethernet-Like Latency via WiFi to Windows 11 PCs
Qualcomm's New WiFi Dual Station Solution Brings Ethernet-Like Latency via WiFi to Windows 11 PCs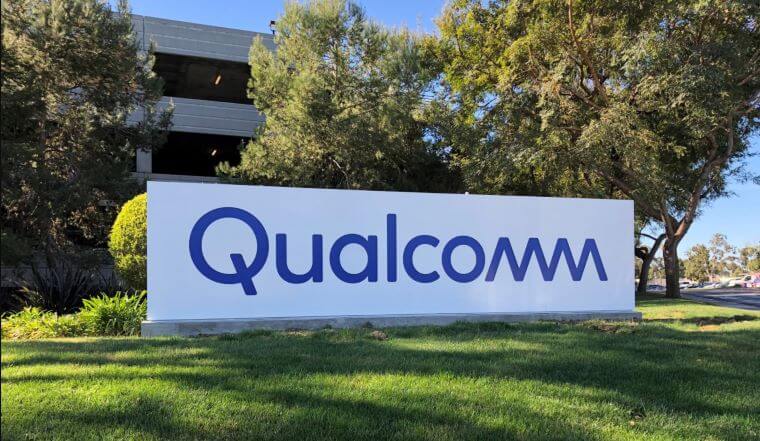 The News: Qualcomm is about to vastly improve latency-sensitive wireless gaming, productivity, and learning applications on Windows 11 PCs equipped with FastConnect systems with the help of its new Wi-Fi Dual Station solution. Designed using Qualcomm 4-Stream Dual Band Simultaneous (DBS) tech, Wi-Fi Dual Station will allow games and other latency-sensitive applications to leverage two concurrent WiFi connections and multiple Wi-Fi bands and antennas instead of just one, to outperform traditional single band connections and bring performance a lot closer to that of an ethernet connection. Industry partners Microsoft and Valve also join Qualcomm in the launch with notable integrations within the Windows ecosystem and Valve's gaming platform. Additional ecosystem support from Acer, AMD, Lenovo, and of course Qualcomm's own Snapdragon Compute Platforms point to impressive interoperability and scale. Read the press release from Qualcomm here.
Qualcomm's New WiFi Dual Station Solution Brings Ethernet-Like Latency via WiFi to Windows 11 PCs
Analyst Take: WiFi Dual Station basically enables users to run two simultaneous WiFi streams back and forth between a device and its network router instead of just one, as we have been accustomed to until now. By simultaneously using the 2.4 GHz and 5 GHz band (and even 6 GHz where available), latency issues with one band can be mitigated by essentially offloading the balance of the signal to the others. The applications for this are obviously gaming, but also include other latency-sensitive applications like live multi-user video calls, e-learning, video publishing, and so on. The net impact of this solution is that wireless performance will be brought significantly closer to the kind of low-latency performance typically enjoyed through an ethernet connection.
Acer, AMD, Lenovo, and Microsoft Windows 11 Native Support Signal Broad Ecosystem Adoption
Qualcomm's WiFi Dual Station solution has already gained broad industry acceptance and adoption right out of the gate, with ecosystem support from Microsoft, Acer, AMD, Lenovo, Valve, and predictably Qualcomm's own Snapdragon Compute Platforms. One critical aspect of this ecosystem play is Microsoft Windows 11's native support for Wi-Fi Dual Station. It means that, coupled with Qualcomm's FastConnect 4-stream Dual Band Simultaneous solution, both gaming and PC OEMs should have no trouble delivering ethernet-like reliability and latency to their markets.
"More so now than ever before, high-performance, robust and low-latency wireless connectivity is the critical factor in delivering compelling, engaging and immersive experiences," explains Dino Bekis, VP and GM mobile and compute connectivity, Qualcomm, speaking about the company's partnership with Microsoft. "This unique collaboration with Microsoft was essential in realizing the promise of Windows 11 with Qualcomm Technologies' latest Wi-Fi 6E 4-stream DBS devices. Through focused collaboration, we address today's unprecedented wireless challenges and dramatically extend these premium capabilities to the entire ecosystem." For his part, Microsoft's Ian LeGrow, VP program management for windows platforms and services, added that "Microsoft is pleased to bring 'Wi-Fi Dual Station' to the Windows 11 ecosystem, enabling our Windows OEMs and ecosystem leaders to deliver low-latency performance on the latest Wi-Fi hardware."
Delivering The Promise of Low-Latency, Jitterless Wired Gaming To WiFi Connections
As I mentioned earlier, Valve is also bringing support for Wi-Fi Dual Station to its Steamworks SDK to deliver low latency and jitter-free online play for the millions of users playing games that leverage the Steamworks SDK for networking. This includes Valve's popular Dota 2 and Counter-Strike: Global Offensive (CS:GO) online titles, which will now enjoy improved and sustained responsiveness when played on a Windows 11 gaming device with supporting Qualcomm FastConnect connectivity systems.
One of the more welcome features of WiFi Dual Station with Qualcomm 4-stream DBS is that it also helps maintain smooth low latency over extended periods of time. This is crucial to gameplay as it helps eliminate jitter caused by occasional high latency events. This is one of the critical reasons why PC gamers have remained tethered to Ethernet cables instead of playing over a WiFi connection. In other words, by bringing wireless gaming so much closer to wired gaming, Qualcomm essentially frees PC gamers to be as mobile as their devices will allow them to be. In other words, this is a double-latency play: On the one hand, WiFi Dual Station brings down latency overall, but on the other, it also makes latency more reliable.
"We're seeing considerable reductions in jitter and packet loss with Wi-Fi Dual Station enabled," explains Valve's Fletcher Dunn, "especially when the AP is heavily loaded. This is important for any online title, and especially beneficial for competitive online titles such as CS:GO and Dota 2. Games using the Steamworks SDK for networking will experience these same benefits with no added development time."
The proof, however, is in the pudding, and in testing conducted by Qualcomm with off-the-shelf retail Wi-Fi 6 Access Points, Wi-Fi Dual Station with Qualcomm 4-stream DBS consistently delivered sustained jitter-free wireless gameplay similar to Ethernet latency under the same conditions. In fact, in head-to-head wireless comparisons with Single Station Wi-Fi, Wi-Fi Dual Station yielded an impressive 4x improvement in lower latency and sustained jitter-free gameplay, underscoring an immediate value to online gamers.
"Acer's new gaming notebooks that feature Qualcomm FastConnect 6900 connectivity will provide ethernet-grade Wi-Fi," confirmed James Lin, General Manager, Notebooks, IT Products Business at Acer. "With responsiveness offered by the Qualcomm 4-stream DBS, gamers will be able to enjoy a low-latency gaming experience without the wires."
Enterprise and Productivity Applications
These technology advancements and capabilities also provide material improvements beyond gaming that address the growing demands of the enterprise PC industry. By combining the improved WiFi 6 feature implementation of Wi-Fi Dual Station and the extension of those capabilities to new 6 GHz spectrum (Wi-Fi 6E), Qualcomm manages to answer the exponentially growing demand for high quality and reliable two-way data traffic for video calls, collaboration tools, and remote management over wireless connections. Note that I mention "two-way" data traffic: WiFi Dual Station works on the uplink and the downlink.
This new layer of efficiency is likely to catch the eye of enterprise IT departments as they continue to adapt their technology ecosystems and productivity solutions to the emerging realities of a post-pandemic world and its more distributed, mobile, wireless workforce. The fact that WiFi Dual Station already enjoys native Windows 11 support makes the solution all the more attractive.
"Freedom of movement is a key objective of our Windows devices powered by Snapdragon compute platforms," explains Miguel Nunes, senior director, product management, Qualcomm, "and our innovation continues to liberate users from dependency on wires, for charging or connectivity. We are excited that Qualcomm Technologies is able to further advance this freedom by unlocking Ethernet-grade wireless connectivity for today's demanding users with Windows 11 and Qualcomm FastConnect 6900."
It stands to reason that as PC users grow increasingly dependent on wireless networks to handle high data transfers (which, until 5G PC adoption starts to truly scale, means WiFi connections) and all-day battery life, the logical performance improvement everyone is looking for is getting more out of those wireless connections. WiFi Dual Station manages to deliver that improvement without requiring costly upgrades to network equipment.
Disclosure: Futurum Research is a research and advisory firm that engages or has engaged in research, analysis, and advisory services with many technology companies, including those mentioned in this article. The author does not hold any equity positions with any company mentioned in this article.
Other insights from Futurum Research:
Qualcomm, Google, and Renault Group Partner to Bring Immersive In-Vehicle Experiences to new Electric Vehicle 
Qualcomm Snapdragon Sound Gains Momentum as Mobile Consumer Demand For Premium Wireless Audio Experiences Grows
The 5G Factor: Featuring Ericsson, Vodafone, Qualcomm, and Nokia, along with What's Afoot in the Chinese 5G Market, and Verizon and the NFL Partner on 5G – Futurum Tech Webcast
Image Credit: Counterpoint Research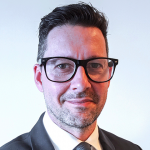 Olivier Blanchard has extensive experience managing product innovation, technology adoption, digital integration, and change management for industry leaders in the B2B, B2C, B2G sectors, and the IT channel. His passion is helping decision-makers and their organizations understand the many risks and opportunities of technology-driven disruption, and leverage innovation to build stronger, better, more competitive companies.  Read Full Bio.