Qualcomm Snapdragon Summit, Day 1: Qualcomm's Powerful New Snapdragon 888 5G Chipset Will Define Premium Mobile Experiences in 2021
Qualcomm Snapdragon Summit, Day 1: Qualcomm's Powerful New Snapdragon 888 5G Chipset Will Define Premium Mobile Experiences in 2021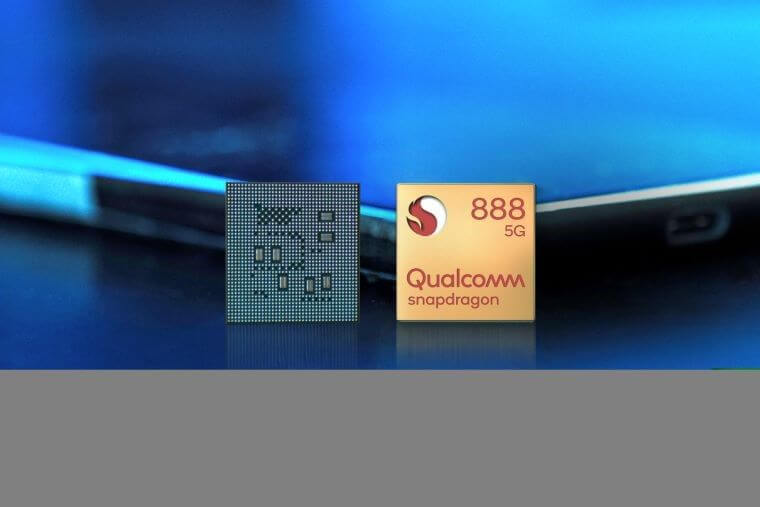 Professional Camera Features and New Elite Gaming Excellence are Coming to Flagship Smartphones, Courtesy of Qualcomm's New Snapdragon 888 5G Premium Chipset
The News: Qualcomm (NASDAQ: QCOM), has introduced its next generation flagship chipset at its annual Snapdragon Summit this week: Dubbed the Snapdragon 888 5G, the San Diego chipmaker's new SOC looks to be its most impressive yet, though we will have to wait for the event's second day to get official confirmation about the SOC's specs.
In his keynote address, Qualcomm President Cristiano Amon also focused on bringing together two critical arcs in Qualcomm's product roadmap: 1) How the Snapdragon 8-Series mobile platforms drives innovation in the premium SOC tier, and 2) how the rapid evolution of 5G technologies will increasingly impact our daily lives. Because the focus was on the 8-series chipset, Amon naturally emphasized Qualcomm's pursuit of premium-tier experiences:
"Creating premium experiences takes a relentless focus on innovation. It takes long term commitment, even in the face of immense uncertainty," he explained. "It takes an organization that's focused on tomorrow, to continue to deliver the technologies that redefine premium experiences."
Day 1 of the Snapdragon Summit also included appearances from key industry figures like Nicola Palmer, chief product officer at Verizon; Mitsuya Kishida, president, Sony Mobile Communications Inc.; Kyle Kiang, chief marketing officer, OnePlus; Lei Jun, Founder, chairman and chief executive officer of Xiaomi; Naoki Tani, executive vice president and chief technology officer, NTT DOCOMO, INC; Clément Delangue, co-founder and chief executive officer of Hugging Face; as well as Qualcomm's own Lekha Motiwala and Alex Katouzian.
Read more here.
Analyst Take: Qualcomm opens the week with a focus on premium mobile experiences, 5G, and the dawn of an entirely new era for mobile.
A 10,000 ft view of the Snapdragon 888 5G SOC: The Snapdragon 888 5G will ship with Qualcomm's 3rd generation Snapdragon X60 5G Modem-RF System, 6th generation Qualcomm AI Engine, and a completely re-engineered Qualcomm Hexagon processor. The Snapdragon 888 5G platform will also sport the company's 2nd generation Qualcomm Sensing Hub, which adds lower-power always-on AI processing for a variety of intuitive, intelligent features that can be adapted not only to mobile devices and laptops, but also to IoT and XR applications.
Diving a bit deeper into the significance of these components, the new Snapdragon X60 5G Modem-RF System will deliver global compatibility with mmWave and sub-6 across all major bands (worldwide), as well as provide support for 5G carrier aggregation, global multi-SIM, stand alone, non-stand alone, and DSS (Dynamic Spectrum Sharing). The platform's new AI engine, for its part, looks to be able to deliver an incredible 26 TOPS (Tera-Operations Per Second), a significant improvement from the already impressive 15 TOPS delivered by the engine's predecessor barely just a year ago.
Qualcomm's already solid Elite Gaming platform gets a performance boost: Qualcomm also spent quite a bit of time talking about its Snapdragon Elite Gaming platform, which has already brought desktop-quality performance and features like updateable GPU Drivers, Desktop Forward Rendering, and frame rates achieving up to 144 FPS (Frames Per Second) to mobile devices. The 3rd generation Snapdragon Elite Gaming platform enabled by the Snapdragon 888 5G appears to have helped drive additional and significant advances in Adreno GPU performance, but we will have to wait until Day 2 of the summit to confirm the new specs.
An inflection point for phone cameras: Qualcomm clearly intends to use the Snapdragon 888 5G platform to not only drive the future of computational photography as it did in the past but to also transform smartphones into professional quality cameras. That's the stated goal. Integral to this push is the 35% faster Qualcomm Spectra™ ISP, thanks to which users will be able to capture photos and videos at 2.7 gigapixels per second (or about 120 photos at 12MP resolution). Camera performance will no doubt be a highlight of the Summit's second day of presentations and demos.
A platform versatile enough to scale across price tiers and adjacent technology solutions: Qualcomm's mobile-first approach to Snapdragon SOCs is exactly that: a mobile-first approach. Many of the technologies showcased today, including the platform's remarkable power-efficient characteristics (which doesn't get nearly the recognition it deserves), will naturally trickle down vertically to other Snapdragon tiers, as well as outward to adjacent growth segments for the chipmaker, like Always-On, Always-Connected laptops, XR devices, Edge/Cloud AI products, and 5G Fixed Wireless solutions, among others. The ability to scale the Snapdragon platform vertically with additional SOC tiers, as well as laterally across adjacent product categories, is one of the Snapdragon platform's most valuable attributes. This is especially relevant as it allows OEMs to quickly build and test consistent, coherent solutions ecosystems with naturally fluid system compatibility and synergy.
Stay tuned for a deeper dive into the Snapdragon 888 5G platform following Day 2 of Qualcomm's Snapdragon Summit.
Futurum Research provides industry research and analysis. These columns are for educational purposes only and should not be considered in any way investment advice.
Read more analysis from Futurum Research:
How Qualcomm Snapdragon Enhances The Android Gaming Experience 
Qualcomm's Fortune Turns As The Chipmaker's 5G Business Grows Rapidly
Qualcomm Q4 Blows Past Expectations As 5G Surges
Image Credit: Qualcomm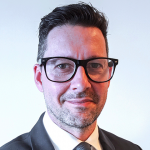 Olivier Blanchard has extensive experience managing product innovation, technology adoption, digital integration, and change management for industry leaders in the B2B, B2C, B2G sectors, and the IT channel. His passion is helping decision-makers and their organizations understand the many risks and opportunities of technology-driven disruption, and leverage innovation to build stronger, better, more competitive companies.  Read Full Bio.