Qualcomm Snapdragon Latest Auto 5G Modem-RF Unveiled at MWC
Qualcomm Snapdragon Latest Auto 5G Modem-RF Unveiled at MWC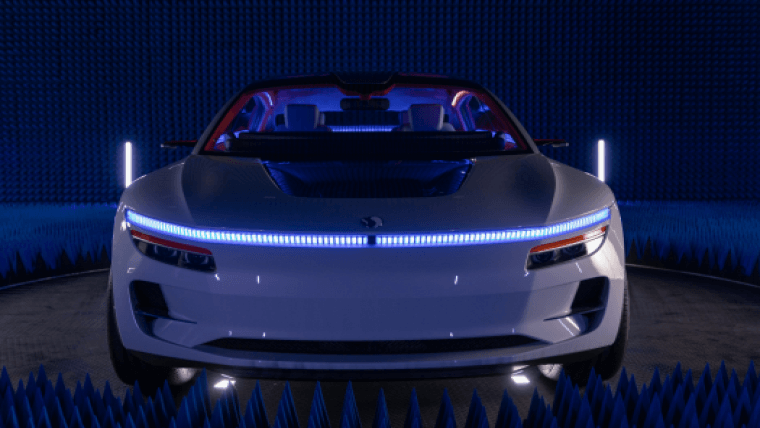 The News: Qualcomm Snapdragon's latest connected car 5G modem-RF platform debuted at Mobile World Congress (MWC) in Barcelona on February 27, bringing boosts in processing power and connectivity for connected vehicles starting in late 2023. The new Snapdragon Auto 5G Modem-RF Gen 2 is part of Qualcomm Technologies' Snapdragon Digital Chassis connected car technology portfolio, bringing advancements in 5G for improved in-vehicle broadband connectivity and all-new support for in-car satellite communications. Read the full Press Release about the new Snapdragon Auto 5G Modem-RF Gen 2 platform on the Qualcomm Technologies web site.
Qualcomm Snapdragon Latest Auto 5G Modem-RF Unveiled at MWC
Analyst Take: Qualcomm Snapdragon's ongoing innovations in boosting the performance of in-vehicle communications is always welcome news. But what is really exciting in the latest Snapdragon Auto 5G Modem-RF Gen 2 mobile platform is the new support for satellite communications for applications that use two-way messaging.
To me, this is a move with great potential, even at this early stage of the latest Snapdragon platform. Just introducing the built-in possibilities of satellite messaging communications in the new 5G Modem-RF Gen 2 product is headline news as it can be a huge part of filling in gaps in 5G connectivity in remote locations for in-vehicle use. And there is an added benefit – as the use of satellite communications expands using the new Snapdragon platform, I believe it will help to further drive satellite service prices down, while delivering improvements in overall connectivity. This is great progress from Qualcomm Snapdragon, for sure.
The new Snapdragon Auto 5G Modem-RF Gen 2 platform looks to be a big step up for Qualcomm, with 50 percent higher processing power, power efficiency gains of up to 40 percent, and more than two times the maximum throughput for improved connectivity compared to the previous Snapdragon product family.
In my view, we are still just seeing the tip of the iceberg when it comes to in-vehicle communications systems and their possibilities. This is one of the biggest demands from consumers and businesses, and for these systems to finally meet and exceed those expectations it will drive more enhancements and even greater future performance.
Qualcomm Snapdragon is bringing excitement to the marketplace and to MWC 2023 with its new Snapdragon Auto 5G Modem-RF Gen 2 hardware and platform, which are sampling now with global automakers and are expected to be commercially available in vehicles in late 2023.
Qualcomm Snapdragon Auto 5G Modem-RF Gen 2 Details
Powered by the Snapdragon Car-to-Cloud Services platform, the new Snapdragon 5G Modem-RF Gen 2 is designed and built to deliver a broad range of connected services to dynamically configurable, software-defined vehicles from automakers that want to deliver broad communications services to their customers.
The new automotive modem-RF systems also offer ultra-low latency, delivering improved performance for safety applications as well as improved media streaming, cloud gaming, and premium navigation and mapping. By including the latest 5G capabilities, the modems will deliver enhanced quality broadband for in-vehicle users.
The included new support for in-vehicle satellite communications is designed to ensure ubiquitous connectivity for applications that utilize two-way messaging, which will be a serious boon for users as these technologies are built into more applications and vehicles. This includes increased support for vehicle safety and emergency services that require connectivity to networks, such as next generation eCall, especially when used in remote and rural areas.
Broader mobile connectivity is becoming more important in the automotive industry's digital transformation as software-defined vehicles become the new normal for vehicle designs. In these vehicles, 5G, Wi-Fi, cellular vehicle-to-everything (C-V2X), and satellite capabilities will give drivers access to many more ways to add safety, personalization, entertainment and productivity features in their vehicles, which will likely drive additional new innovations.
Also included in the latest Snapdragon Auto 5G Modem-RF Gen 2 is a multi-core CPU that runs apps directly on the modem, hypervisor support for better connectivity and power efficiency, and a next-generation advanced location engine that improves location accuracy and performance for emergency services, navigation, safety alerts and autonomous driving features.
Qualcomm Snapdragon Overview
Earlier in February, Qualcomm saw big revenue gains from its growing automotive technologies division, with a 58 percent revenue increase in its automotive segment to $456 million for the first quarter of FY2023, up from $288 million one year ago. These revenue gains are showing the importance of this work in Qualcomm's future.
At CES 2023 in January, Qualcomm announced a partnership with Salesforce to build a new vehicle platform for automakers using the Snapdragon Digital Chassis and Salesforce Automotive Cloud. The new vehicle platform aims to transform the automotive industry with the technology needed to build even more new revenue streams, improve customer experiences, and help streamline services across the industry.
And last November, Qualcomm extended its existing partnership with Renault Group to develop a centralized platform architecture for software-defined vehicles powered by Qualcomm's Snapdragon Digital Chassis. The next generation vehicles will offer connectivity, a digital cockpit and advanced driver assistance systems (ADAS) through a high-performance compute platform designed and built through the partnership.
Qualcomm's moves with its Snapdragon line are continuing to hit new performance highs while delivering broad new capabilities and services in the vehicles that consumers and businesses want to buy and drive.
This is an exciting time for Qualcomm and for customers seeking the best in in-vehicle communications services as the company continues to boost performance and add must-have features in today's hottest vehicles.
I look forward to watching Qualcomm's trajectory as it delivers these latest advances while the company also looks to find and deliver the next big things in in-vehicle communications of the future.
Disclosure: Futurum Research is a research and advisory firm that engages or has engaged in research, analysis, and advisory services with many technology companies, including those mentioned in this article. The author does not hold any equity positions with any company mentioned in this article.
Analysis and opinions expressed herein are specific to the analyst individually and data and other information that might have been provided for validation, not those of Futurum Research as a whole.
Other insights from Futurum Research:
Qualcomm Announces its Snapdragon x75 5G Modem-RF
Qualcomm's Snapdragon Races to Forefront with Mercedes-AMG PETRONAS Formula One Collaboration
Qualcomm's Snapdragon X35 5G Modem to Power IoT Devices
Image Credit: Qualcomm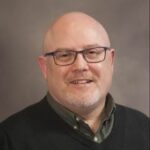 Todd is an experienced Analyst with over 21 years of experience as a technology journalist in a wide variety of tech focused areas.