Qualcomm Revenue in Q2 Hits $9.27B, Beating Analyst Estimates
Qualcomm Revenue in Q2 Hits $9.27B, Beating Analyst Estimates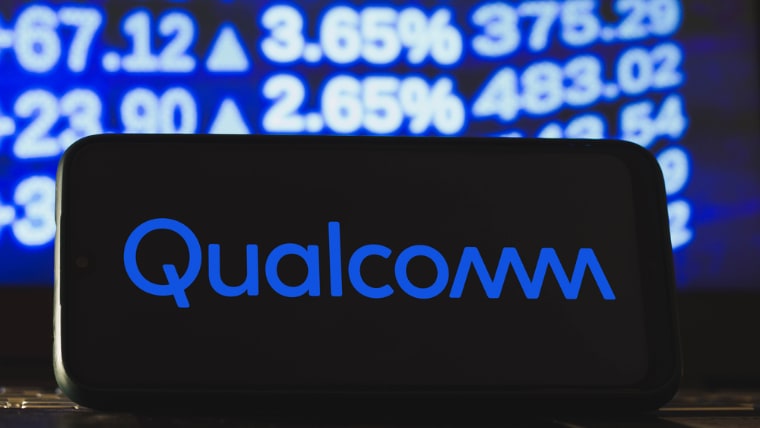 The News: Qualcomm's revenue for Q2 of fiscal year 2023 reached $9.27 billion, down 17 percent from $11.15 billion one year ago, but beat analyst consensus estimates of $9.09 billion from Investing.com as the Snapdragon mobile processor, 5G, RF systems, semiconductor, and Wi-Fi technology company announced its Q2 earnings figures on May 3 for the period ending March 26, 2023. Qualcomm Technologies, Inc., did see revenue grow to $447 million in its automotive segment, up 20 percent from $371 million one year ago. Read the full Q2 earnings Press Release on the Qualcomm investor web page.
Qualcomm Revenue in Q2 Hits $9.27B, Beating Analyst Estimates
Analyst Take: Qualcomm revenue for Q2 dipped, but that business performance was expected due to the challenging macroeconomic conditions that continue around the world, affecting a wide range of tech and consumer companies.
The positive news here is that Qualcomm's automotive business continues to grow, this time by 20 percent in Q2, as this important segment sees component sales gains with vehicle makers around the world. Much more of this growth is expected in the future, so this will continue to be an important growth category for Qualcomm.
Also positive for Qualcomm's future is the fast developing world of Generative AI and the broad emergence of AI across the business marketplace. Qualcomm is looking at whole new areas of growth here that we believe will be big for the company. As that growth happens, we believe we will see major impacts on Qualcomm's revenue and market performance in the future.
Here are the Qualcomm Q2 2023 fiscal earnings figures by the numbers:
Q2 2023 non-GAAP revenue of $9.27 billion, down 17 percent from $11.15 billion for the same quarter one year ago. The revenue figure beat analyst consensus estimates of $9.09 billion as expected by analysts from Investing.com.
Q2 2023 non-GAAP net income of $2.42 billion, down 34 percent from $3.66 billion one year ago.
Q2 2023 non-GAAP operating income of $2.99 billion, down 31 percent from $4.37 billion one year ago.
Q2 2023 non-GAAP diluted earnings per share (EPS) of $2.15, down from $3.21 per share one year ago, but meeting the $2.15 per share price expected by analysts from Investing.com.
Qualcomm's Q2 revenue and EPS results are in line with analyst expectations, which can be seen as positive news in this unpredictable market, with similar results being seen from many other tech and consumer companies in recent quarters.
Qualcomm Revenue by Business Segment
Here is the breakdown for Qualcomm's Q2 FY2023 earnings by business segment:
In the company's Qualcomm CDMA Technologies (QCT) division, overall revenue fell to $7.9 billion in Q2, a 17 percent decrease from $9.5 billion one year ago. This was due to continuing reduced global demand in the handset marketplace, which saw Qualcomm's Q2 handset revenue fall to $6.1 billion, down 17 percent from $7.3 billion one year ago for Qualcomm mobile chips and platforms.
Qualcomm's automotive technology revenue, which is also in the QCT unit, rose 20 percent to $447 million, up from $371 million one year ago. The QCT unit's IoT revenue fell 24 percent to $1.39 billion from $1.8 billion one year ago.
In its Qualcomm Technology Licensing (QTL) division, Qualcomm saw revenue fall 18 percent in Q2 to $1.29 billion, down from $1.58 billion one year ago.
Yet despite the lower revenue numbers for Q2, we believe that Qualcomm is continuing its success in transforming itself from offering just mobile processors in the past to becoming a diversified, connected communications company that serves customers all the way out to the intelligent edge. This has been an important and meaningful transition for the company's long-term health and competitiveness.
In addition, we see no surprise in the revenue softness in the handset market due to sagging global handset sales, which are being seen by many vendors in the marketplace. As we have said before, we believe that Qualcomm remains well-positioned to bounce back in handset revenue as consumer spending ramps back up and inventory levels normalize post-pandemic.
Qualcomm Revenue Guidance for Q3 2023
Qualcomm also provided guidance for fiscal Q3 2023 revenue as part of its Q2 earnings report.
Total Q3 2023 revenue for Qualcomm is expected to be in the range of $8.1 billion to $8.9 billion, including estimated QCT revenue of $6.9 to $7.5 billion and QTL revenue of $1.15 billion to $1.35 billion.
Also expected is a non-GAAP diluted EPS price of $1.70 to $1.90 per share.
The guidance came in on the lighter side of what the market was expecting and this has to do with a slower than expected pace for burning off the inventory glut that followed the slowdown in the economy.
We see this lasting a few additional quarters, which is indicative of the macroeconomic circumstances. The jolt in AI demand will ultimately power a refresh cycle as edge-based inference continues to show its potential.
How Generative AI Will Bring Growth to Qualcomm
Overall, in a still tough global macroeconomic environment, we believe there are plenty of reasons to remain bullish on Qualcomm.
Yes, the company's guidance may give pause, but we think that things are bottoming and that part of the reason for this optimism is the incredibly fast emergence of AI as a critical and massive trendline in the marketplace.
We chatted with Cristiano Amon, President and CEO of Qualcomm, Inc., about this quarter's earnings and came away energized by the importance of AI technologies in Qualcomm's future.
We believe that the AI part of Qualcomm's story is the part that many investors and Wall Street analysts are missing. Why? Because we believe that inference at the edge is going to be massive as the proliferation of large language models continues.
And if AI at the edge is massive, then this makes Qualcomm particularly interesting for individuals and enterprises that are looking for AI opportunities outside of the cloud and data center.
We expect that Qualcomm will be integrating Generative AI capabilities into its products, from handset components to PC components, automotive, and IoT, which will deliver more upgrade cycles, design wins, and long-term growth for the company.
With the continuing development of AI at the edge, we see this as a huge opportunity for Qualcomm, and we like its prospects.
Much of this AI and Generative AI innovation will come through the strong leadership of Amon and the rest of his talented executive team in driving Qualcomm forward and achieving broader success.
We will continue to watch Qualcomm's performance through 2023 and beyond to see how the company makes its way through this rapidly changing technology market despite the economic headwinds that continue around the world.
Daniel Newman and his co-host of The Six Five Webcast, Patrick Moorhead of Moor Insights and Strategy discussed Qualcomm earnings in their latest episode. Check it out here and be sure to subscribe to The Six Five Webcast so you never miss an episode.
Disclosure: The Futurum Group is a research and advisory firm that engages or has engaged in research, analysis, and advisory services with many technology companies, including those mentioned in this article. The author does not hold any equity positions with any company mentioned in this article.
Analysis and opinions expressed herein are specific to the analyst individually and data and other information that might have been provided for validation, not those of The Futurum Group as a whole.
Other insights from The Futurum Group:
Qualcomm Snapdragon Game Super Resolution: Better Graphics and Power Savings
Qualcomm Snapdragon Wear 1300 Platform: Cellular Connectivity for Wearable Tracking Devices
Google, NVIDIA, Qualcomm Spar on AI Domination