Qualcomm Revenue Hits $11.39B for Q4, $44.2B for Fiscal 2022
Qualcomm Revenue Hits $11.39B for Q4, $44.2B for Fiscal 2022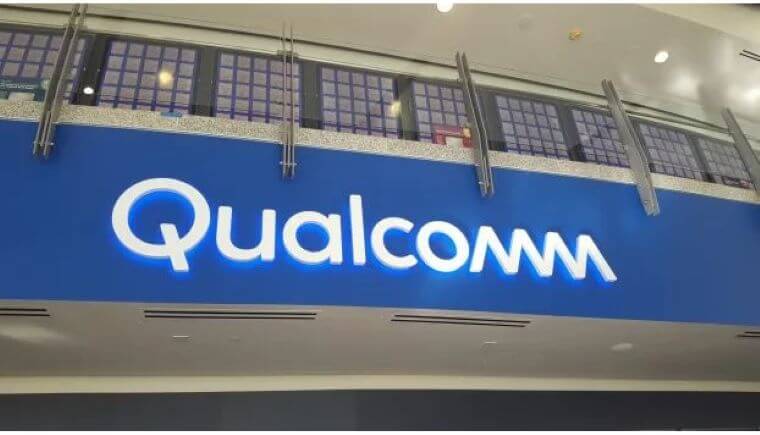 The News: Qualcomm's revenue rose to $11.39 billion for the fourth fiscal quarter of 2022, up 22 percent from $9.32 billion one year ago, while the company's revenue for the full fiscal year of 2022 soared 32 percent to $44.16 billion from $33.46 billion one year ago. Qualcomm, which reported its quarterly and fiscal year earnings on November 2, beat analyst estimates for Q4 on revenue and met analyst estimates for earnings per share in Q4. Read the full Qualcomm earnings Press Release.
Qualcomm Revenue Hits $11.39B for Q4, $44.2B for Fiscal 2022
Analyst Take: Qualcomm revenue numbers came in hot for Q4 and for the full FY2022 as the processor, modem, RF systems, 5G, connectivity and software powerhouse vendor again showed healthy growth and sales for its diverse and quality product lines.
Through its broad diversification, Qualcomm continued in Q4 to display its prowess across the global marketplace even as economic headwinds continue due to macroeconomic issues around the world. At the same time, the company has provided new guidance that says semiconductor growth will be temporarily tempered in the next few quarters due to semiconductor market slowdowns and elevated channel inventories which are being affected by lower demand.
Here are the Qualcomm Q4 2022 fiscal earnings figures and full FY2022 earnings figures by the numbers:
Q4 2022 non-GAAP revenue of $11.39 billion, up 22 percent from $9.3 billion for the same quarter one year ago. The revenue figure beat analyst estimates of $11.37 billion as expected by analysts from Refinitiv.
Q4 2022 non-GAAP net income of $3.54 billion, up 21.7 percent from $2.9 billion one year ago.
Q4 2022 non-GAAP operating income of $4.26 billion, up 25 percent from $3.4 billion one year ago.
Q4 2022 non-GAAP diluted earnings per share (EPS) of $3.13, up from $2.55 per share one year ago. The EPS matched the EPS expected by analysts from Refinitiv.
Full year 2022 non-GAAP revenue of $44.16 billion, up 32 percent from $33.46 billion one year ago.
Full year 2022 non-GAAP net income of $14.25 billion, up 45 percent from $9.8 billion one year ago.
Full year 2022 non-GAAP operating income of $17.06 billion, up 45 percent from $11.77 billion one year ago.
Full year 2022 non-GAAP diluted EPS of $12.53, up from $8.54 one year ago.
We have said this in the past, but these positive results provide proof that Qualcomm continues to execute well at the premium tier of the handset market while its behind-the-scenes diversification strategy continues to pay off. That continuing diversification plan has transformed Qualcomm from a handset-focused company into a broad technology platform for building connectivity from the core in RFFE to the edge in IoT and in the automotive market. It cannot be emphasized enough how important this strategy is for the company, especially as softness is approaching in the semiconductor market which will certainly affect Qualcomm.
Daniel Newman and his co-host of The Six Five Webcast, Patrick Moorhead of Moor Insights and Strategy, discussed the Qualcomm earnings in their latest episode. Check it out here and be sure to subscribe to The Six Five Webcast so you never miss an episode.
Qualcomm Revenue by Market Segments
In Q4, Qualcomm's business segment categories saw healthy revenue boosts overall. In the company's Qualcomm CDMA Technologies (QCT) division, revenue for Qualcomm chips and platforms in the handset market rose 28 percent to a record $9.9 billion for the quarter, up from $7.7 billion one year ago.
In its QCT segment, handset revenue rose 40 percent to $6.57 billion in Q4, up from $4.68 billion one year ago, while revenue in the growing automotive category rose 58 percent to $427 million, up from $270 million in 2021. IoT revenue rose 24 percent to $1.9 billion, up from $1.54 billion one year ago. RF front-end revenue reached $992 million, down 20 percent from $1.2 billion one year ago.
Qualcomm Q4 2022 revenue for its Qualcomm Technology Licensing (QTL) unit fell eight percent to $1.4 billion, down from $1.5 billion one year ago.
For the full fiscal year of 2022, QCT revenue was $37.67 billion, up 39 percent from $27 billion, while QTL revenue was $6.35 billion, up one percent from $6.32 billion.
In the QCT unit, full FY2022 revenue rose in all categories except for RF front-end. FY2022 handset revenue was $25 billion, up 49 percent from $16.8 billion one year ago; automotive was $1.37 billion, up 41 percent from $975 million one year ago; and IoT was $6.9 billion, up 37 percent from $5 billion one year ago. The RF front-end division revenue totaled $4.3 billion, down four percent from $4.1 billion one year ago.
As we have also said recently, the continuing growth of the automotive segment and its ever-higher technology demands in gasoline-powered and electric vehicles is a big plus for Qualcomm in the future as the company keeps its corporate foot on the accelerator pedal of innovation. The past quarter also saw the automotive business pick up more than $11 billion in design pipeline wins for the automotive business and the company announced another partnership to deepen its development efforts with Renault. This relatively new business for Qualcomm will continue to see rising designs turn to revenue relieving pressure on the device business.
The IoT business also totaled more than over $7 billion for the full fiscal year topping estimates and further complimenting the diversification story. I expect the release of broader ACPC SKUs and the continued mobile RFFE work to also contribute meaningfully to the company as the complexity of RF Modems continue to be significant. This was further reiterated by the company's announcement of Apple continuing to use more of its components.
Macroeconomic Challenges
Over the last few years, Qualcomm has continued to work to transform the company from a wireless communications company for the mobile industry into a connected processor company for the intelligent edge, according to its president and CEO Cristiano Amon. And even with the ongoing global market and economic uncertainties, the lingering Covid-19 pandemic, foreign exchange rate fluctuations, high channel inventories, and more, Qualcomm appears to be correctly approaching those issues as temporary problems rather than long-term difficulties.
We agree with this outlook and believe that Qualcomm's leadership is eyeing these challenges wisely and making the needed adjustments as required.
Due to the uncertainty of the ongoing macroeconomic challenges, Qualcomm updated its guidance for calendar year 2022 3G/4G/5G handset volumes "from a year-over-year, mid-single-digit percentage decline, to a low double-digit percentage decline," the company said in its earnings summary. "The rapid deterioration in demand and easing of supply constraints across the semiconductor industry have resulted in elevated channel inventory. Due to these elevated levels, our largest customers are now drawing down on their inventory, negatively impacting the mid-point of our EPS guidance for the first quarter of fiscal 2023 by approximately $0.80. This is the primary driver of the variance relative to our prior expectations."
In short, we have seen the worst of the leading-edge chip shortage come to a likely conclusion while the inventory level management pivot to greater inventory levels is slowing for companies to get their balance sheets under control and take a pause on spending if indeed the looming recession is deeper than expected. We saw similar announcements and updates in various commentary by other chipmakers including AMD, Intel, and NVIDIA, which saw sharply lower demand for certain SKUs as supply levels swelled in the channels and with OEM/ODMs.
Our Qualcomm Overview
Yes, some dark clouds are on the horizon due to the known quandary of inflated chip inventories, but we believe that Qualcomm will be aided in getting through these storms due to its diverse product and services portfolio, its premium positioning, and its technology leadership which should enable another strong year despite macro headwinds.
We talked with Qualcomm CEO Amon after the latest Q4 earnings were unveiled and he told us that he remains incredibly positive about the company both short- and long-term. We concur.
It was another solid quarter for Qualcomm, with strength in both revenue and earnings meeting guidance. These results are indicative of strength across the company's markets and that bodes well for this technology leader into the future, despite the temporary market softness that is in the air.
Disclosure: Futurum Research is a research and advisory firm that engages or has engaged in research, analysis, and advisory services with many technology companies, including those mentioned in this article. The author does not hold any equity positions with any company mentioned in this article.
Analysis and opinions expressed herein are specific to the analyst individually and data and other information that might have been provided for validation, not those of Futurum Research as a whole.
Other insights from Futurum Research:
Qualcomm and Vodafone Provide New Level Set for 5G Open RAN Prospects 
Qualcomm Boosts its Mid-Range and Budget Friendly Mobile Platforms
A Conversation with Nakul Duggal about Qualcomm's First Automotive Investor Day – Futurum Tech Webcast Interview Series
Image Credit: Mobile World Live