Qualcomm Elevates RFFE Game Beyond Smartphones with New Wi-Fi 7 Front End Modules Aimed at SDVs and IoT
Qualcomm Elevates RFFE Game Beyond Smartphones with New Wi-Fi 7 Front End Modules Aimed at SDVs and IoT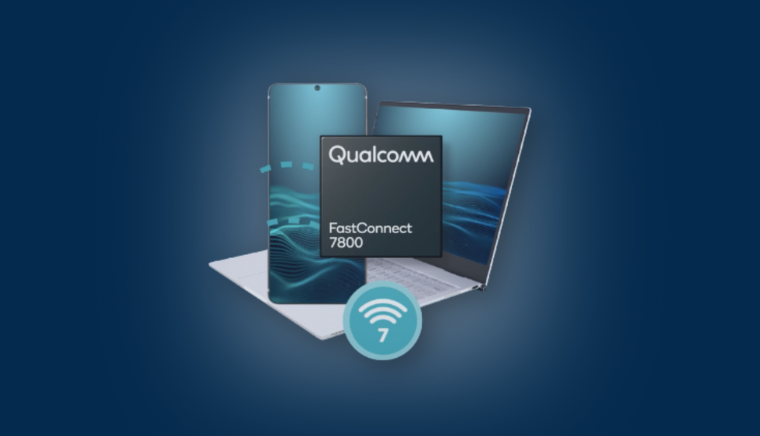 The News: Qualcomm Technologies announced new RFFE modules targeted for best-in-class Wi-Fi and Bluetooth experiences. The expanded portfolio is designed for Bluetooth, Wi-Fi 6E, and the next-generation standard, Wi-Fi 7. The modules are designed for a wide array of device segments beyond smartphones–including automotive, XR, PCs, wearables, mobile broadband, IoT, and more. Read the Qualcomm Press Release here.
Qualcomm Elevates RFFE Game Beyond Smartphones with New Wi-Fi 7 Front End Modules Aimed at SDVs and IoT
Analyst Take: Qualcomm expands its RFFE portfolio and ecosystem influence through the launch of new Wi-Fi 7 Front End Modules aimed at delivering enhanced Wi-Fi 7/Wi-Fi 6E and Bluetooth experiences across a wider range of devices, such as software-defined vehicles (SDVs), Internet of Things (IoT), and extended reality (XR), also further strengthening Qualcomm's robust RFFE presence in the handset market segment.
I view Qualcomm's RFFE portfolio and channel expansion objectives as warranted as they align with Qualcomm's serviceable available market (SAM) of $24 billion by the end of 2024, following on 12% compound annual growth rate from end of 2021 (based on a combination of internal Qualcomm and third-party estimates). I see key mobile ecosystem drivers such as accelerating 5G network adoption and broader ecosystem integration of SDV and IoT applications as solidly undergirding Qualcomm's expectation of steady SAM growth across the RFFE market segment.
From my perspective, Qualcomm has further strengthened its RFFE portfolio, consisting of integral components such as acoustic filters, RFFE modules, power amplifiers, mmWave support, low noise amplifiers (LNAs), RF switches, envelope trackers, and antenna tuners. The expansion of the Wi-Fi front end module (FEM) portfolio represents the 3rd generation of Wi-Fi RFFE advancements delivering Wi-Fi- 6E/Wi-Fi 7 (802.11be), Wi-Fi for Automotive, 11be, concurrency with 5G, and Qualcomm ultraBAW & ultraSAW filter enhancements to augment existing 2.4GHz Wi-Fi/Bluetooth, 5-7GHz extended Wi-Fi, and Wi-Fi 6 capabilities.
Of note, I expect that Qualcomm's ultraSAW and ultraBAW technology can boost countering and differentiating against rival RFFE portfolios such as Broadcom. Surface Acoustic Wave (SAW) filters have a long track record and are best suited for frequencies up to 2.5 GHz. Qualcomm's ultraSAW technology achieves filter advances by delivering high performance in frequencies from 600 MHz to 2.7 GHz, providing benefits such as high frequency selectivity and extremely low insertion loss.
Bulk Acoustic Wave (BAW) filters are needed to support frequencies higher than 2.5 GHz, supporting 5G bands such as the 3.5GHz mid-band, enabling BAW filters to play an increasingly key role throughout 5G device RF. Qualcomm's ultraBAW technology, for example, provides mobile devices with the ability to concurrently use new available spectrum on the same device, in a situation where Wi-Fi at 5GHz needs to co-exist (operate simultaneously) with the cellular n79 band, keeping control of interference, power consumption and thermal heat dissipation at high frequencies.
Qualcomm sells its UltraSAW and UltraBAW filters as individual components, as well as integrated into its overall RFFE portfolio solutions, aligning with selection preferences of customers, and providing flexibility across its sales cycles.
Overall, I believe the new RFFE portfolio additions enable Qualcomm to fulfill the RF device and business requirements of a wide array of major wireless categories including automotive/SDVs, IoT edge networking (Wi-Fi), consumer IoT, and industrial IoT, strengthen overall portfolio competitiveness, and meet new SAM revenue goals.
Disclosure: Futurum Research is a research and advisory firm that engages or has engaged in research, analysis, and advisory services with many technology companies, including those mentioned in this article. The author does not hold any equity positions with any company mentioned in this article.
Analysis and opinions expressed herein are specific to the analyst individually and data and other information that might have been provided for validation, not those of Futurum Research as a whole.
Other insights from Futurum Research:
Qualcomm Buys Cellwize in Move that Rapidly Boosts 5G Infrastructure Portfolio Credentials
Qualcomm Sharpens Robotics and Edge-AI Proposition with 5G and AI Playing Prominent Roles
Qualcomm's New Wi-Fi 7 Networking Pro Series Ushers in the Wi-Fi 7 Era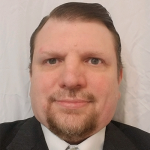 Ron is an experienced research expert and analyst, with over 20 years of experience in the digital and IT transformation markets. He is a recognized authority at tracking the evolution of and identifying the key disruptive trends within the service enablement ecosystem, including software and services, infrastructure, 5G/IoT, AI/analytics, security, cloud computing, revenue management, and regulatory issues. Read Full Bio.