Qualcomm Edge Broadens its IoT and Robotics Ecosystem
Qualcomm Edge Broadens its IoT and Robotics Ecosystem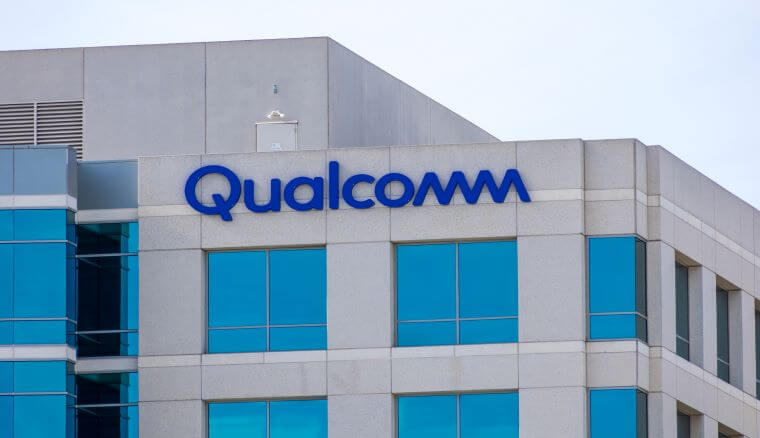 The News: Qualcomm's Edge ecosystem is expanding to include the first integrated 5G IoT processors that offer the flexibility of supporting three operating systems in addition to Android. Also being introduced by the company are two new processors targeted as robotics device platforms, as well as a new partner accelerator program aimed at helping IoT ecosystem partners better serve their customers. The March 14 announcements by Qualcomm Technologies, Inc. provide new technology options for IoT and robotics manufacturers to enable their products for the connected intelligent edge. Read the full Press Release about the new IoT and robotics Edge products on the Qualcomm web site.
Qualcomm Edge Broadens its IoT and Robotics Ecosystem
Analyst Take: Qualcomm's Edge ecosystem additions are big news, bringing IoT and robotics device makers a wide range of new opportunities to better equip their product lines with exciting new capabilities for enterprise and consumer users at the ever-expanding intelligent edge.
I love this move, especially the introduction of IoT and robotics device support for the three operating systems beyond just Android. This gives incredible options for new devices because the latest Qualcomm QCS6490 and QCM6490 5G IoT processors will now also run on Linux, Ubuntu, and Microsoft Windows IoT Enterprise. Talk about covering all the bases here, this opens immense possibilities for a wide range of IoT and robotics uses that were not possible in the past.
Included in the new QCS6490 and QCM6490 processors are advanced 5G support for global connectivity and geolocation support for dashcams, edge boxes, industrial automation equipment, autonomous mobile robotics and more.
The two other processor platforms being introduced here, the Qualcomm QCM5430 processor and Qualcomm QCS5430 processor, are the company's first software-defined IoT-aimed products. These processors are built to be deployed in devices today, while being capable of broad scalability in the future. Using these two processors, device vendors will be able to choose now from premium, pre-set, or customized feature packs, while later having the option to upgrade them with expanded features or upgrades for customers. This, I believe, will be incredibly valuable by allowing vendors to pivot and make quick changes as market demands mature.
These new Qualcomm QCM5430 and QCS5430 processors also include support for multiple operating systems as well as for enterprise-grade on-device security features. They also provide high performance and premium Wi-Fi 6E connectivity for IoT devices used in visual environments such as industrial handheld devices, retail equipment, mid-tier robots and connected cameras. Support for up to five cameras at once using video encoding up to 4K60 is also included, making them able to serve machine vision requirements with low-power demands and advanced edge-AI processing.
Qualcomm Edge New Robotics Platforms
On the robotics side of the market, Qualcomm has unveiled its new Qualcomm Robotics RB1 and Robotics RB2 platforms, which are designed to provide new capabilities for future robotic devices for industry and consumers. Powered by new Qualcomm QRB2210 and QRB4210 processors respectively, the platforms are designed for use in smaller devices with lower power consumption to make them more flexible for device makers to incorporate into their latest product designs. Both also include general compute and AI-focused performance and communications technologies, with built-in support for machine vision support for up to three cameras, making them capable of providing on-board intelligence for autonomous navigation and other uses.
These are well-timed offerings from Qualcomm that will only increase the company's visibility in the growing robotics market, which is always looking for the next big thing and even higher performance. Qualcomm's expertise here will surely make these new robotics platforms a hit with product makers.
New Qualcomm IoT Accelerator Program
To help boost these new IoT and robotics products along with the rest of the company's broad technology footprint, the Qualcomm IoT Accelerator Program is now being launched to increase the business success of IoT ecosystem partners as they integrate and market these new products. This well-timed and smart partner program will bring together embedded hardware designers, independent software vendors, independent hardware component vendors, system integrators, and original design manufacturers to help them deepen their services to their customers using Qualcomm's products. This is another great move by Qualcomm to provide important services for the product makers that are using the company's processors and other tools to build IoT and robotic devices that will be consumed and used in the marketplace.
Qualcomm Edge Overview
These latest Qualcomm chips and capabilities will bring even more success to this company, which already sees its Snapdragon and other hugely popular products used and promoted in millions of devices around the world each day.
This user base will only get larger, I believe, as Qualcomm's innovations and features continue to flourish and find uses in an ever-wider range of future IoT and robotics devices for enterprises and consumers.
I believe that the new processor platforms and the new IoT partner program will help Qualcomm to expand and excite its sales in the IoT and robotics markets by delivering must-have new capabilities for device makers, and ultimately for their customers. These announcements are a big win for Qualcomm in the marketplace as this company again shows its leadership, vision, and technological prowess to the world.
Disclosure: Futurum Research is a research and advisory firm that engages or has engaged in research, analysis, and advisory services with many technology companies, including those mentioned in this article. The author does not hold any equity positions with any company mentioned in this article.
Analysis and opinions expressed herein are specific to the analyst individually and data and other information that might have been provided for validation, not those of Futurum Research as a whole.
Other insights from Futurum Research:
Qualcomm and trinamiX Face up to Biometric Smartphone Security Realities
Qualcomm Sparks the Next Phase of 5G With the World's First 5G Advanced-Ready Modem-RF System
The Six Five Insider Edition with Qualcomm CEO Cristiano Amon on the Future of AI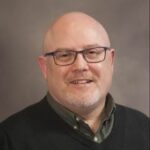 Todd is an experienced Analyst with over 21 years of experience as a technology journalist in a wide variety of tech focused areas.