Qualcomm Appeal Successful as 2019 FTC Ruling is Overturned
Qualcomm Appeal Successful as 2019 FTC Ruling is Overturned

The News: Qualcomm Inc. persuaded a U.S. appeals court to set aside a 2019 ruling that cast a pall over its licensing business and threatened to upend the smartphone industry.
The ruling Tuesday by a three-judge panel is a blow to the Federal Trade Commission, which last year won an order requiring the company to renegotiate patent licenses worth billions of dollars with phone makers. Read the full news item on Bloomberg.
Analyst Take: Over the past year, we covered this topic extensively. Qualcomm's way of doing business was brought under siege in a wave of regulatory activity that was further exacerbated by its ongoing suit with Apple. The trial seemed unusually harsh against Qualcomm, as the company invests billions in R&D, and in an oversimplified manner, charges less than the cost of an iPhone charger per device for its entire portfolio of IP.
In the end of the original trial, Judge Lucy Koh of the US District Court for the northern district of California, ruled that Qualcomm would be required to renegotiate its licensing terms to offer more reasonable pricing and more "Good Faith" dealings. This high profile case brought a lot of attention, speculation and for a significant period of time it repressed Qualcomm's stock growth as investors feared the impact of such a ruling.
However, Qualcomm quickly appealed the ruling, which put the company's requirement to start carrying out new good faith negotiations on hold.  Since the ruling, the company was able to make peace with Apple, even if temporarily to support its ambitions in 5G. The company also was able to finalize licensing agreements with all the major handset makers when it announced it had come to an agreement with China's Huawei.
With the overturning of this ruling, this temporarily ends a long line of high profile anti-competitive and regulatory battles that Qualcomm has dealt with over the past few years. I think as we head into the 5G era, calmer seas will serve as a solid foundation for continued growth and innovation from Qualcomm.
Overall Impressions of the Qualcomm vs FTC Reversal
From the onset, the deck was stacked against Qualcomm. The technical nature of a case like this makes it hard for any judge to fully evaluate the situation and the expert testimony becomes increasingly important. In this case, the witnesses were all companies that stood to gain a lot from a ruling against Qualcomm. Despite mounting evidence of a more than fair licensing model, Qualcomm was playing from behind.
This reversal is important for setting the course of mobile innovation in the United States and beyond. Companies like Qualcomm gain a market leadership position by taking significant risks and making large investments in R&D. This enables handset makers, for instance, to build next generation devices that power our mobile ecosystem. With handset makers often charging over a thousand dollars for a single device, the small fee to Qualcomm for its massive portfolio of essential and non-essential patents is hardly an overreach.
I fear the day we stop putting value on companies that make large investments in IP. Sure, for a life saving drug, I understand the need for cost control. But if no one feels the need to tell Apple how much they can charge for an iPhone, why would Qualcomm be treated differently?
Futurum Research provides industry research and analysis. These columns are for educational purposes only and should not be considered in any way investment advice.
Read more analysis from Futurum Research:
There's Growing Evidence That Microsoft Will Overtake Salesforce in its Core Business Within Three Years
Marvell's Borderless Enterprise Portfolio Gets Safer and Smarter
SAP and HPE Partner to Deliver Enterprise Cloud On-Prem
Image Credit: Qualcomm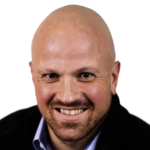 Daniel Newman is the Chief Analyst of Futurum Research and the CEO of The Futurum Group. Living his life at the intersection of people and technology, Daniel works with the world's largest technology brands exploring Digital Transformation and how it is influencing the enterprise. Read Full Bio