Qualcomm Announces New Autonomous Platform At CES 2020
Qualcomm Announces New Autonomous Platform At CES 2020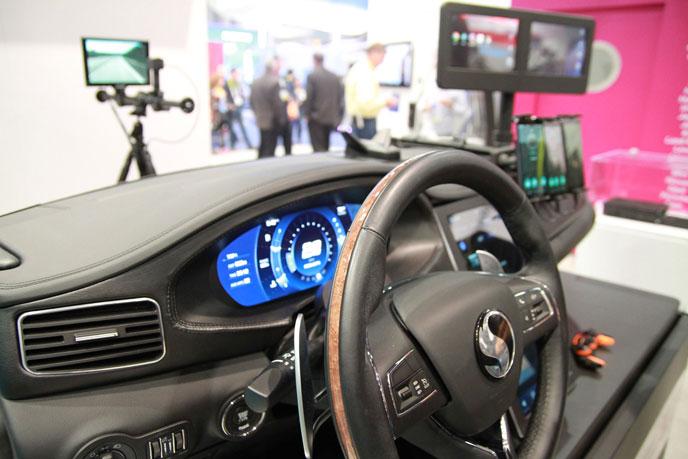 The News: Qualcomm Technologies, Inc. a subsidiary of Qualcomm Incorporated, today unveiled at the 2020 Consumer Electronics Show (CES) its newest addition to the company's extensive portfolio of automotive products with the new Qualcomm® Snapdragon Ride™ Platform – one of the automotive industry's most advanced, scalable and open autonomous driving solutions, which consists of the family of Snapdragon Ride™ Safety system-on-chips (SoCs), Snapdragon Ride™ Safety Accelerator and Snapdragon Ride™ Autonomous Stack. Read the press release from Qualcomm.
Analyst Take: I was confident that this event would be a big one for autonomous vehicles and specifically platforms. At GTC in China, NVIDIA launched its new platform and just a few weeks later here comes Qualcomm. Let's have a look at what the platform is, when it will be coming out and then finally a take on how this is going to shape the industry. 
What is Snapdragon Ride
According to Qualcomm:
The Snapdragon Ride Platform, based on the Snapdragon family of automotive SoCs and accelerator, is built on scalable and modular heterogenous high-performance multi-core CPUs, energy efficient AI and computer vision (CV) engines, industry-leading GPU.  The platform with combination of SoCs and accelerator can be used as needed to address every market segment offering industry-leading thermal efficiency, from 30 Tera Operations Per Second (TOPS) for L1/L2 applications to over 700 TOPS at 130W for L4/L5 driving.  This platform can therefore result in designs that can be passively or air-cooled, thereby reducing cost, and increasing reliability, avoiding the need for expensive liquid cooled systems and allowing for simpler vehicle designs, and extending the driving range for electric vehicles. The Snapdragon Ride SoCs and accelerator are designed for functional safety ASIL-D systems.
When Will Snapdragon Ride Be In Market 
According to the company's official press release, the Snapdragon Ride is expected to be available for pre-development to automakers and tier-1 suppliers in the first half of 2020 and we will see Snapdragon Ride-enabled vehicles to be in production in 2023.
What Will Snapdragon Ride Mean For The Market
It should be no surprise to anyone that Qualcomm is making a big commitment to powering the next wave of Autonomous Vehicles. With many OEMs still lagging market leader Tesla in terms of both Autonomous Driving and EV range, the industry is playing catch up and is sure to be depending on the world's leading semiconductor companies to build solutions that will power their vehicles. 
This is also an important market for Qualcomm to continue to increase its presence as the company seeks revenue streams beyond its contributions to mobile devices. This has included the company making significant expansion into areas like XR, Mobile Compute, IoT and of course Automotive. 
While some whispers I had heard indicated that there was some uncertainty about whether the company's new autonomous automotive platform should bare the Snapdragon name, I like the decision. Snapdragon, in the mobile device space, has become synonymous with the highest quality devices. For automakers, this could be attractive, especially for OEMs looking to be able to brand their AV technology as the best of breed. This, of course, will be met with fierce competition by the likes of current market leader NVIDIA as well as Intel, among others that are certain to enter the space and attempt to win marketshare. 
In the end, Qualcomm will need to develop its platform to enable automakers to more easily and with greater power efficiency evolve their current vehicles into self-driving cars. The Snapdragon Ride platform, while in development for almost seven years, is being brough to market at the right time and appears to have a complete set of tools from the hardware to the software and AI capabilities needed to run autonomous vehicles.  
Futurum Research provides industry research and analysis. These columns are for educational purposes only and should not be considered in any way investment advice.
Read more analysis from Futurum Research:
Cisco's Internet for the Future Is Built on Breaking History's Limitations
Dell Technologies's 5G Vision Embraces Shifting Network Architectures
Dynamic Spectrum Sharing: how 5G's secret accelerator pedal starts changing the game in 2020
Image Credit: CNET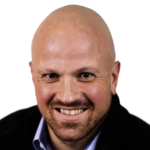 Daniel Newman is the Chief Analyst of Futurum Research and the CEO of The Futurum Group. Living his life at the intersection of people and technology, Daniel works with the world's largest technology brands exploring Digital Transformation and how it is influencing the enterprise. Read Full Bio