Pure Storage Quietly Crushed its Q4 Showing Big Promise for 2020
Pure Storage Quietly Crushed its Q4 Showing Big Promise for 2020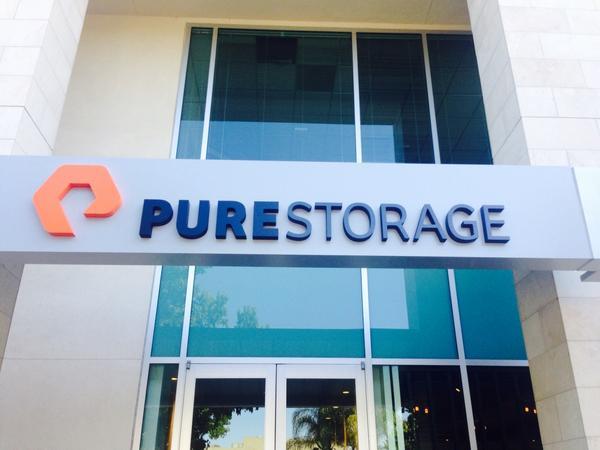 The News: Pure Storage Inc. PSTG reported non-GAAP earnings of 23 cents per share in fourth-quarter fiscal 2020, beating the Zacks Consensus Estimate by 4.6%. Moreover, the bottom line improved 64.3% on a year-over-year basis. Total revenues rose 17% from the year-ago quarter's level to $492 million. Moreover, the top line surpassed the Zacks Consensus Estimate of $489.2 million. Notably, the figure came within  management's guidance of $484-$496 million. Read the news item on Nasdaq.
Analyst Take: Pure and simple, I believe that Pure Storage has a lot to feel good about in the wake of a 4th Quarter tha saw the company both beat earnings and revenue expectations. This should give a lot of confidence to the company heading into what is looking to be a turbulent year. Pure Storage has been an interesting company to watch given it has underperformed from a stock perspective seeing over 26.8% decline in a period where its competition only gave up 6.3%. I don't believe that these results are based on the business and I think this may mean the company has significant hidden value where quarters like this one are showing glimpses of its potential. Let's explore a bit about this quarters results and what is ahead.
Segment Growth Positive, Especially Subscription Revenue
According to the earnings transcript, in the fiscal fourth quarter, Product revenues (contributed 76.5% to total revenues) of $376.5 million increased 10.7% on a year-over-year basis, pointing to robust adoption of strong product portfolio, including the likes of FlashArray, FlashStack and FlashBlade business segments as the key driver of these results.  What really caught my eye was the growth in RMR. Subscription revenues (23.5%) of $115.5 million surged 40.7% on a year-over-year basis, driven by the company's ongoing support contracts and robust adoption of Pure as-a-Service, Cloud Block Store, and Evergreen subscription services. There is a lot to like about the company's growth in subscription. This is a pivotal area for the company to keep momentum and win against traditional storage competitors. As more and more customers look toward Op-Ex drive services, Pure Storage is naturally positioned to be attractive. I would like to see it expand leadership in this area.
Strong Customer Acquisitions in Q4
Pure Storage shared that it acquired more than 500 new customers during its fiscal Q4. It will be important to watch deal size and customer growth for new customers over the next four quarters. Are customers diversifying, expanding and effectively spending more with Pure. The company now touts over 7500 customers.
Is NPS a Hidden Ace for the Company?
Over the past several years Pure Storage has been the pride of net promoter score for essentially the entire B2B space. With a score of over 86, while the B2B average sits at just around 23, Pure has proven to be one of the best B2B companies on the planet to work with. In an era where customer experience and digital transformation are top of mind for executives, Pure seems to have reached its stride. While it hasn't helped propel the company away from the pack just yet, I do believe this sets the company up well to win business in tough markets and competitive situations. NPS growth almost always leads to revenue growth and I think Pure Storage has potential to benefit more from this type of differentiation as its competitors are often less focuses and less liked (according to NPS). 
Overall Impressions of Pure Storage Q4 Results
This one for me is pretty simple. Partially because Pure, like the name indicates is so focused on its storage business. It's seeing revenue growth when other leaders in the space are seeing declines and as I mentioned, I have always been fond of the company's acute focus on customer experience–It's leading NPS across B2B is no accident and I'm bullish on that investment playing out positively over time. 
Additionally, growth in every area including customer acquisition, product sales and the all important subscription revenue growth should all serve as confidence builders to the market.  I'm cautious of the soft guidance, but amidst the COVID-19 scare, it would be somewhat irresponsible for any company to bet too aggressively. If the news gets more positive, I could see Pure Storage continue to gain momentum in 2020. Of course, if we see the outbreak reach pandemic levels, I'm cautious for any growth in tech (or other sectors). Having said that, this is where the best in class experience pays off. Storage needs will continue and when markets get tough, the strongest tend to always outperform. 
Futurum Research provides industry research and analysis. These columns are for educational purposes only and should not be considered in any way investment advice.
Read more Analysis from Futurum Research:
Google Applies for Permission to Resume Business with Huawei
Intel is all in on 5G Networks
Salesforce Q4 Results Include Surprise as Co-CEO Keith Block Resigns
Image: Pure Storage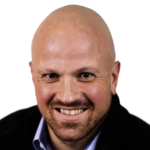 Daniel Newman is the Chief Analyst of Futurum Research and the CEO of The Futurum Group. Living his life at the intersection of people and technology, Daniel works with the world's largest technology brands exploring Digital Transformation and how it is influencing the enterprise. Read Full Bio