PROS Launches New SaaS Editions of Pricing Platform
PROS Launches New SaaS Editions of Pricing Platform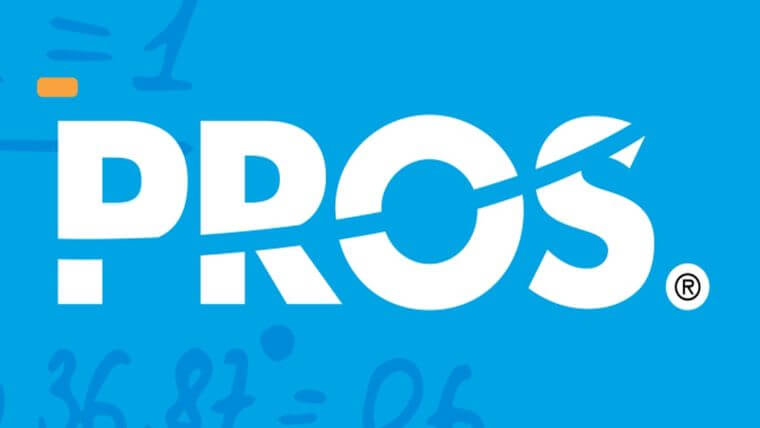 The News: PROS recently announced new intelligent SaaS editions for the PROS Platform designed to drive an interconnected omnichannel sales experience. PROS Smart Price Optimization and Management and PROS Smart Configure Price Quote provide businesses with the ability to quickly and easily change their selling strategies, while optimizing revenue. Read the full press release from PROS here.
PROS Launches New SaaS Editions of Pricing Platform
Analyst Take: The announcement from PROS about its new intelligent SaaS editions for the PROS Platform — PROS Smart Price Optimization and Management and PROS Smart Configure Price Quote is well-timed. Omnichannel commerce has dramatically changed in the last year as the pandemic forced many companies to rely fully on digital channels for sales. Not surprisingly, in 2020, some 62% of companies reported seeing their eCommerce sales increase by at least 25%, with 12% reporting sales increases of at least 75 percent. While that's admittedly great, with success often come problems — and a lot of them are related to pricing. It's not at all uncommon for sales, pricing, and other departments that make up the commerce arm of a company to work in silos, often relying on technology systems that don't talk with one another or work easily together.
Customers are, as we know, all fairly different, and the brand touchpoints they interact with are different as well. eCommerce and the rapid shift to digital further complicated this matter last year for both organizations and customers. We saw companies rush to create new commerce and pricing strategies, to both improve customer experience while also focused on optimizing revenue — important for short term solutions while navigating a global pandemic, but more importantly, a key longer-term solution and one that was much needed. That said, organizations can't accomplish any of that without the right technology solutions. This is where the PROS Platform shines — and why the launch of the new intelligent SaaS editions for the PROS pricing platform is exciting.
The PROS Platform Drives Omnichannel Commerce
In a recent white paper that our team at Futurum Research did in partnership with PROS, we discussed the main benefits of the PROS Platform including eliminating silos, facilitating better collaboration between departments and better visibility across the organization, offering flexible quoting to keep up with demands, and some really impressive AI-powered price optimization.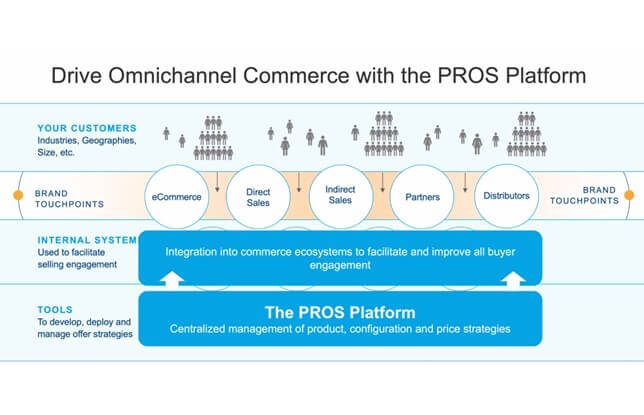 The PROS Platform brings fully integrated capabilities and has the power to improve product and pricing strategies that drive a better customer experience and better business outcomes overall for buyers. Sounds pretty great, doesn't it? Well, what I think is impressive is that PROS didn't stop there.
PROS: The Shift to Software as a Service
PROS Smart Price Optimization and Management and PROS Smart Configure Price Quote, the new SaaS editions, take the existing PROS Platform to the next level. Now available for businesses of any size, these SaaS offerings can help organizations with any digital selling or pricing plan, from something simple to more advanced use cases. They also allow businesses to scale the existing PROS Platform capabilities.
PROS Smart Price Optimization and Management is geared toward digitizing pricing strategies and comes pre-packaged with eCommerce integrations and monthly price requests. Organizations can choose to buy additional capabilities at higher levels based on their needs, including the power of AI to constantly optimize pricing and supply and demand forecasting.
PROS Smart Configure Price Quote is geared toward digitizing the selling process providing CRM integrations, price management capabilities, document generation, and advanced catalog search functions. These capabilities will streamline the sales quoting process from end to end. Additional capabilities include utilizing AI to limit customer turnover and automate a greater portion of administrative tasks. These offerings will enable a level of agility in commerce pricing strategies that will keep companies head and shoulders above the competition.
Now is the Right Time for This
In our 2020 Digital Transformation Index, 63 percent of companies said their business and technology requirements would never go back to pre-pandemic levels. What's more? Customers have changed how they buy, with 80 percent saying they have eliminated traditional buying cycles and are prepared to buy when a need arises. The PROS Platform and these two new SaaS capabilities will enable businesses to create a truly connected and agile omnichannel sales experience. This will allow organizations to meet and exceed customer expectations, delivering competitive pricing at an unmatched speed while maximizing revenue. In today's hyper-competitive business world, how can you say no to that? What the team at PROS is doing solves serious challenges in the omnichannel commerce world and if you've not yet checked out the platform, it's probably time to give it a look. Smart price optimization and technology that makes the quoting process infinitely easier can have a big impact on the bottom line. I'm liking what I'm seeing here from PROS.
Disclosure: Futurum Research is a research and advisory firm that engages or has engaged in research, analysis, and advisory services with many technology companies, including those mentioned in this article. The author does not hold any equity positions with any company mentioned in this article.
Other insights from Futurum Research:
Microsoft's Expanded NEC Relationship Showcases Azure's Global Appeal
IBM's Bluetab Acquisition: Tripling Down On Building Cloud Services Business 
Nerdio Announces New Integrations With Microsoft Windows 365, Aimed At Making Remote Work Easier
Image Credit: PROS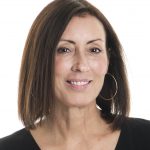 Shelly Kramer is a Principal Analyst and Founding Partner at Futurum Research. A serial entrepreneur with a technology centric focus, she has worked alongside some of the world's largest brands to embrace disruption and spur innovation, understand and address the realities of the connected customer, and help navigate the process of digital transformation. She brings 20 years' experience as a brand strategist to her work at Futurum, and has deep experience helping global companies with marketing challenges, GTM strategies, messaging development, and driving strategy and digital transformation for B2B brands across multiple verticals. Shelly's coverage areas include Collaboration/CX/SaaS, platforms, ESG, and Cybersecurity, as well as topics and trends related to the Future of Work, the transformation of the workplace and how people and technology are driving that transformation. A transplanted New Yorker, she has learned to love life in the Midwest, and has firsthand experience that some of the most innovative minds and most successful companies in the world also happen to live in "flyover country."