Poly's FY Q4 2022 Earnings Reflect a Slight Headwind but Brace for Market Share Gains with Hybrid Workers and Commercial Offices in the Future
Poly's FY Q4 2022 Earnings Reflect a Slight Headwind but Brace for Market Share Gains with Hybrid Workers and Commercial Offices in the Future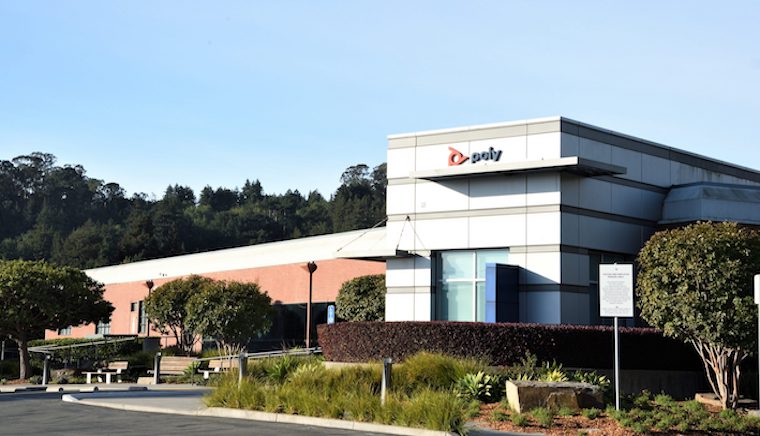 The News: Poly recently announced its fiscal year fourth quarter 2022 results ending in April reflecting supply chain disruptions and constraints on shipping. Due to its pending merger with Hewlett-Packard (HP) announced during the quarter, Poly did not have an earnings call or provide future guidance due to the quiet period.
Here's a quick breakdown of Poly's FY Q4 2022 Key Figures:
Revenues: Revenues (GAAP) declined by 12 percent or $421 million versus $476 million in the prior quarter. Management noted that it was impacted by supply chain issues which negatively impacted all categories.
Gross Margins: Gross margins (Non-GAAP) were negatively impacted due to supply chain disruptions impacting myriad areas of cost of goods sold, impacting margins. For the quarter, gross margins declined by 4.5 percent versus the prior-year quarter.
Operating Income: Non-GAAP operating income was down from the prior year at $35 million versus $76 million in the prior-year quarter.
Diluted EPS: Non-GAAP Diluted EPS was $0.50 in versus $1.23 versus the prior-year quarter.
Read the full earnings release on the Poly website.
Poly's FY Q4 2022 Earnings Reflect a Slight Headwind but Brace for Market Share Gains with Hybrid Workers and Commercial Offices in the Future
Analyst Take: As we've seen from many tech companies this last quarter, Poly's recent earnings reflect continued shortages on the back end of the IT supply chain coupled with sluggishness on the logistics front. That being said, we believe the future looks bright for Poly and see the company as well-positioned for future growth for myriad reasons, not the least of which is the pending acquisition of the company by HP. Some highlights that we see include:
Strong Demand & Buying Power: Poly has mentioned they are experiencing a large backlog of customer demand and the company believes that once inventory issues resolve, revenues will increase. Also, with HP's major supplier power as a factor, we see this as providing a significant assist in getting Poly inventory priority, especially in periods where lack of supply occurs.
This will come largely through the enhanced buying power and supply chain capabilities that HP is able to provide. We expect this will take some time as integration is usually several months or more, but it should help what has been a material challenge for the company.
Customer Synergies: The combination of Poly and HP should allow greater up and cross-sell potential for Poly's technology as a strategic peripheral line to coincide with the high volume commercial and consumer PC and Print businesses at HP. Hybrid work is already accelerating HP's business and Poly saw nice growth throughout the pandemic as well. Furthermore, the collision of PC, Peripherals, and Video should aid in further growth for Poly. For example, some of the top verticals for video and teleconferencing equipment are also heavy users of document imaging solutions (e.g., legal, real-estate, government, education, healthcare and financial services), many of whom are large customers and/or long-tail customers. In fact, many small dealers' catalogs echo those of larger rivals — big box retail, national solution providers, etc. — targeting facilities, IT departments, and other buying groups. We see a lot of opportunity here.
The Corporate Office is Still Alive: As we negotiate the return to workplace landscape, a handful of organizations might shift to a fully remote workforce, while others are all in on heading back to the physical workplace, and other cohorts are embracing the hybrid workplace. In the latter two instances, this means employees are either returning en masse or returning to the office multiple days a week. We believe this means there will be increased demand for huddle rooms and larger conference rooms and believe those may need to be upgraded with newer, better quality gear, making the experience more equitable for everyone participating in meetings, whether in person or remotely.
Product Introductions & Growth: Poly continues to invest in technologies designed to make hybrid work more seamless for workers, facilitating connection and collaboration with colleagues and clients. The company has made a flurry of product announcements, such as its Poly Sync 20 Bluetooth speakerphone, targeted at enhancing comms for home offices, making it easier for remote users to connect to their PCs and have a better conferencing experience. The continuum of products to support simple higher quality voice all the way to integrated appliances for dedicated meeting spaces will grow as demand for such solutions is palpable and the most innovative companies will lead the way. Poly has long been a strong innovator in dedicated meeting technology.
Strong Channels: Both Poly and HP have very strong channels and have dedicated teams inside larger resellers (e.g., CDW, Insight, etc.) and distributors (e.g., Ingram Micro, TDSynnex, etc.). We see these channels as having exceptional capabilities to help drive demand via traditional marketing as well as via their business intelligence units. If the combined entity wanted to isolate key verticals and sub-vertical markets to accelerate demand for video conferencing gear, developing and launching targeted marketing campaigns would be a smart move.
Wrapping it up, Poly's revenues were down 12 percent year-over-year as expected due to supply chain and logistical issues. The management team issued no guidance due to the recent deal announcement with HP, which is understandable. Our expectation is that the combined Poly and HP entity will be even stronger in the future due to HP's strong supplier network and significant buying power, synergies with its PC, peripheral and document imaging business that should be able to drive strong up and cross-sell activity, along with continued product introductions aimed at the hybrid workplace and the enterprise market. These factors, along with exceptionally strong channels, are positives for us.
Disclosure: Futurum Research is a research and advisory firm that engages or has engaged in research, analysis, and advisory services with many technology companies, including those mentioned in this article. The author does not hold any equity positions with any company mentioned in this article.
Analysis and opinions expressed herein are specific to the analyst individually and data and other information that might have been provided for validation, not those of Futurum Research as a whole.
Other insights from Futurum Research:
New Poly Sync 10 Speakerphone Brings All-in-One Functionality to Employees Making the Transition to Hybrid Work and Needing Improved Collaboration Features
HP Acquires Poly for $3.3 Billion
Poly Q3 FY2022 Earnings Mixed, Revenue Falls Due to Continuing Supply Chain Challenges
Image Credit: GeoHWilson