Pexip Partners With Vbrick to Optimize Business Video Security and Management
Pexip Partners With Vbrick to Optimize Business Video Security and Management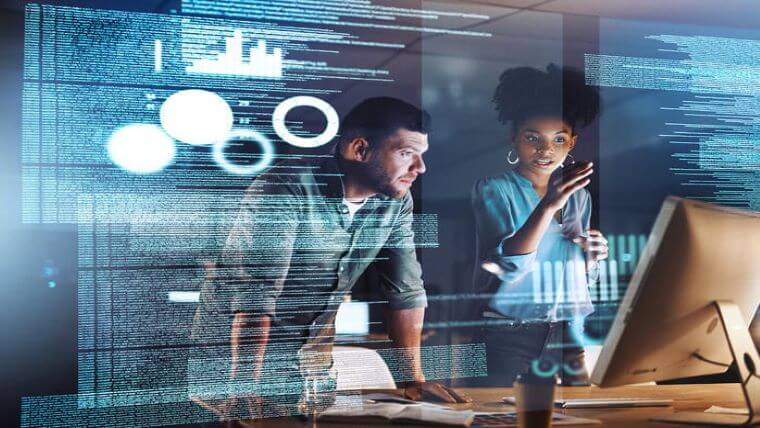 The News: Pexip partners with Vbrick, a cloud-based enterprise video platform (EVP) provider to provide a new level of recording, accessibility, and video security. With this new partnership, Pexip's enterprise users can securely host video meetings and large-scale webcasts, record them with just one click and store recordings in their Vbrick EVP tenant for playback as needed. Read the full release from Pexip here.
Pexip Partners with Vbrick to Optimize Business Video Security and Management
Analyst Take: Recent news of Pexip's partnership with Vbrick was encouraging, as being able to better create, manage, and utilize video — securely — within an enterprise is becoming increasingly important. Video conferencing solutions and smartphones are now a part of the everyday workplace, facilitating the hybrid work reality that has quickly become our workplace norm, and allowing millions to work remotely around the world. That said, the rise of video conferencing solutions has also opened the door to important questions and concerns about video security in the workplace that enterprises are working to try and get their arms around.
Recording meetings and/or video conferences is incredibly common. This practice can help make companies more productive by enabling them to revisit key meeting moments, or view conversations that individual employees weren't able to join live, while also protecting companies by providing a record of what happened during video interactions. But recording isn't enough ⏤ video security and intelligent video management/accessibility is key. That's why I was pleased to see this partnership between Pexip and Vbrick, as it solves a number of problems plaguing the enterprise on the video front.
Video Security Should be Top of Mind, Pexip and VBrick Deliver on that Front
Video security is a crucial part of video conferencing. Both Pexip and Vbrick are known for their focus on video enablement for organizations needing highly secure solutions. The Pexip partnership with Vbrick allows Pexip's enterprise users to securely host and easily record meetings or webcasts, then store them securely in their Vbrick EVP tenant, which then allows on-demand playback.
This extends the value of video security and communication in three ways for companies:
Meeting video security and compliance needs. This partnership between Pexip and Vbrick allows users to control their own data, record client interactions, store recordings for audit access and track analytics. This is especially important for any organization operating in areas governed by regulatory and compliance requirements.
Fueling creativity with the ability to connect multiple solutions. People are getting incredibly creative with video today, and the combination of the Pexip and Vbrick platforms allows them to get creative, whether it's streaming and recording videos from various sources, meeting solutions, or devices, or integrating video into their workflows or applications.
Engaging hybrid workers. This partnership facilitates access for hybrid workers to recorded video content and also provides easy to use search capabilities to help explore and locate other videos they might be interested in accessing on demand.
In addition to video security, the Pexip and Vbrick partnership brings interoperability, which is sweet, sweet music to my ears. I believe that interoperability is critically important in today's business world, and solutions that focus on interoperability are, in my book, the ones destined to win.
Video is an integral part of today's business world — and the use and integration of video capabilities is only going to increase. And while that makes video security, storage, and accessibility more important than ever, it also provides new opportunities for players in this ecosystem like Pexip and Vbrick to partner and bring innovative solutions to their users. Whether it's facilitating creativity, creating libraries of institutional knowledge, enhancing the search and discovery process, reducing time spent duplicating efforts, baking security into the video production, recording, and storage processes — all are important when it comes to taking video within the enterprise to an entirely new level.
Disclosure: Futurum Research is a research and advisory firm that engages or has engaged in research, analysis, and advisory services with many technology companies, including those mentioned in this article. The author does not hold any equity positions with any company mentioned in this article.
Analysis and opinions expressed herein are specific to the analyst individually and data and other information that might have been provided for validation, not those of Futurum Research as a whole.
Other insights from Futurum Research:
How Telesign is Meeting the Security Challenges in the Identity Space
Pexip's New Private Cloud — The Missing Piece in Video Conferencing's Security vs Scalability Conundrum
Pexip's Private Cloud: A Game-changer for Digital Collaboration, Video Conferencing, and Team Meeting Solutions
Image Credit: Pexip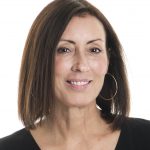 Shelly Kramer is a Principal Analyst and Founding Partner at Futurum Research. A serial entrepreneur with a technology centric focus, she has worked alongside some of the world's largest brands to embrace disruption and spur innovation, understand and address the realities of the connected customer, and help navigate the process of digital transformation. She brings 20 years' experience as a brand strategist to her work at Futurum, and has deep experience helping global companies with marketing challenges, GTM strategies, messaging development, and driving strategy and digital transformation for B2B brands across multiple verticals. Shelly's coverage areas include Collaboration/CX/SaaS, platforms, ESG, and Cybersecurity, as well as topics and trends related to the Future of Work, the transformation of the workplace and how people and technology are driving that transformation. A transplanted New Yorker, she has learned to love life in the Midwest, and has firsthand experience that some of the most innovative minds and most successful companies in the world also happen to live in "flyover country."