Pexip Government Cloud Achieves FedRAMP Authorization for Secure Collaboration
Pexip Government Cloud Achieves FedRAMP Authorization for Secure Collaboration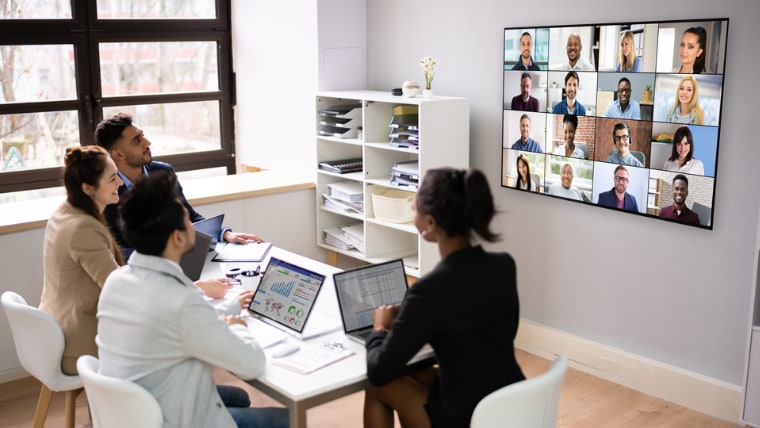 The News: Pexip, which is a leading provider of enterprise video and collaboration solutions, recently announced that its Pexip Government Cloud Cloud Service Offering has received an Authority to Operate at the moderate impact category from the Federal Risk and Authorization Management Program (FedRAMP). Read more from Pexip.
Pexip Government Cloud Achieves FedRAMP Authorization for Secure Collaboration
Analyst Take: News from Pexip of its achievement of FedRAMP authorization for its Pexip Government Cloud offering and approval of an Authority to Operate (ATO) at the moderate impact category from the Federal Risk and Authorization Management Program (FedRAMP) is very big news for the enterprise video and collab solution provider.
FedRAMP is a government-wide program providing a standardized approach to security assessment, authorization, and continuous monitoring for cloud products and services used by government organizations. Achieving FedRAMP authorization is a significant accomplishment for any cloud service provider, particularly those serving government organizations. Achieving FedRAMP authorization reflects that PexIP has implemented robust security measures to protect sensitive data and comply with relevant regulations.
So, what's the significance of being able to operate at the moderate impact level? According to FedRAMP, nearly 80% of organizations that receive FedRAMP authorization fall into the moderate impact category, which means the loss of confidential information would have a serious, but not necessarily catastrophic, impact on an organization. Obtaining a FedRAMP ATO directly from a federal agency at the moderate impact category level, is no easy task. In fact, Cloud Service Providers (CSPs) must implement somewhere in the neighborhood of 325 security controls in order to prepare.
What Pexip's FedRAMP Authorization for Pexip Government Cloud Means for Customers
What does Pexip's achieving FedRAMP authorization for its Pexip Government Cloud customers mean? In three words: security and simplicity. FedRAMP authorization for Pexip Government Cloud, employees are able to securely join Microsoft Teams calls using Cloud Video Interop (CVI) from standards-based video conferencing systems in meeting rooms and on their personal devices, bringing everyone together from the office or wherever they are working, but doing so in a secure manner. In addition, government agencies will be able to use Pexip Government Cloud to manage their existing video infrastructure investments and also use the platform to host mission-critical meetings.
Pexip Government Cloud is a cloud-based platform built on Pexip's Infinity technology specifically designed to meet the needs of government organizations providing a range of features that enable secure, high-quality video conferencing and collaboration, including virtual meeting rooms, webcasting, screen sharing, and more. Pexip's Infinity technology is designed to be highly scalable, flexible, and interoperable with other communication systems, making it an ideal solution for government organizations needing to collaborate across different agencies, departments, and locations.
Part of Pexip's value prop around its FedRAMP authorization speaks to the realities of securely connecting and empowering a hybrid, often distributed, workforce by way of a videoconferencing/collaboration solution that has had to jump through some serious hoops in order to meet security standards set by the U.S. government for cloud-based services. The Pexip Government Cloud is already used by a number of government agencies, including the EPA, USAF, NASA, and the VA, and this should help open the door to many opportunities for the Pexip team in chasing government business.
Disclosure: The Futurum Group is a research and advisory firm that engages or has engaged in research, analysis, and advisory services with many technology companies, including those mentioned in this article. The author does not hold any equity positions with any company mentioned in this article.
Analysis and opinions expressed herein are specific to the analyst individually and data and other information that might have been provided for validation, not those of The Futurum Group as a whole.
Other insights from The Futurum Group:
Experian Designates AWS Cloud as its Preferred Cloud Vendor
Zoom for Government Earns Provisional IL4 Authorization from Department of Defense
Pexip Partners with Vbrick to Optimize Business Video Security and Management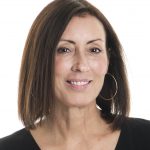 Shelly Kramer is a Principal Analyst and Founding Partner at Futurum Research. A serial entrepreneur with a technology centric focus, she has worked alongside some of the world's largest brands to embrace disruption and spur innovation, understand and address the realities of the connected customer, and help navigate the process of digital transformation. She brings 20 years' experience as a brand strategist to her work at Futurum, and has deep experience helping global companies with marketing challenges, GTM strategies, messaging development, and driving strategy and digital transformation for B2B brands across multiple verticals. Shelly's coverage areas include Collaboration/CX/SaaS, platforms, ESG, and Cybersecurity, as well as topics and trends related to the Future of Work, the transformation of the workplace and how people and technology are driving that transformation. A transplanted New Yorker, she has learned to love life in the Midwest, and has firsthand experience that some of the most innovative minds and most successful companies in the world also happen to live in "flyover country."