Oracle Blesses BRM with Cloud Native Option
Oracle Blesses BRM with Cloud Native Option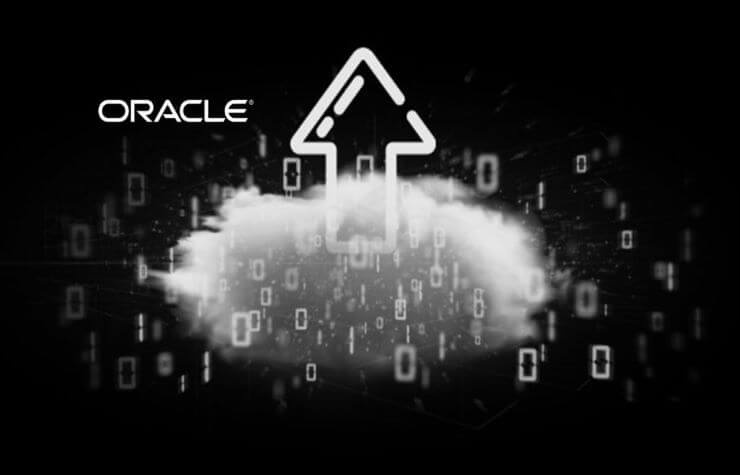 The News: Digital service providers are transforming their monetization systems to prepare for the upcoming demands of 5G and future digital services. Oracle Communications' new cloud native deployment option for Billing and Revenue Management (BRM) addresses these demands by combining the features and extensibility of a proven, convergent charging system with the efficiency of cloud and DevOps agility.
Oracle Communications' cloud native BRM deployment option provides a modern monetization solution to capitalize on the opportunities presented by today's mobile, fixed and cable digital services. It supports any service, industry or partner-enabled business model and provides a foundation for 5G network slicing and edge monetization. Read the press release at Oracle.
Oracle's Expand BRM Deployment Flexibility
Analyst Take: Oracle needed to provide a cloud native deployment option for its Billing and Revenue Management (BRM) platform, as operators accelerate their adoption of public cloud and hybrid cloud implementations for billing and revenue applications. Although most operators still host BSS-related applications in their own data centers and physical servers, high-profile operators are already using public cloud resources in order to reduce their IT and complex, on-prem server management costs. For example, Verizon's prepaid Visible network is administered and operated entirely on the public cloud. Three (UK) is in the process of migrating its core BSS and OSS processes onto the public cloud. AT&T is committing to the Microsoft Azure cloud for the same purposes.
With the cloud-native BRM option, Oracle is addressing operator prioritization of using automated network slicing to scale and monetize services and applications at the 5G edge. By disaggregating software from hardware and decomposing software into constituent technical and business functions, operators can deploy the container-based deployment models essential to elastically scaling microservices which meet customer-specific bandwidth, latency and QoS demands.
Oracle Answers Formidable Foes but Multi-cloud Credentials is Key to Success
By introducing the cloud-native option for Oracle BRM, Oracle counters the existing capabilities of major rivals such as Amdocs, Netcracker, Ericsson, CSG, and Nokia. For instance, with the RevenueONE product, Amdocs claims a time-to-market advantage in innovating 5G billing and reducing operator time-to-revenue by decomposing charging, billing, payment, incentives, and unified catalog processes into DevOps-ready, cloud-native microservices.
However, Oracle needs to put more portfolio development and marketing emphasis on how the cloud-native BRM offering also fulfills the security and privacy concerns of operators in public cloud BSS-related environments. Moreover, Oracle should address how its service support resources aid the reskilling of operator personnel to fulfill multi-cloud administration demands and ease cultural resistance toward adopting public/hybrid cloud implementations.
Oracle is promoting using the BRM's new cloud-native capabilities in conjunction with Oracle's next generation Cloud Infrastructure. However, the tight coupling with Oracle's cloud hampers the BRM's multi-cloud credentials, especially as Oracle's cloud proposition in struggling in the market against public cloud stalwarts Amazon (AWS), Microsoft, and Google. While Oracle is boosting its investment in Oracle Cloud, Oracle Cloud has really only been a cloud for Oracle users, but now seems to have its sights set on mostly just AWS.
Regardless Oracle must line up new customer endorsements for the cloud-native version of BRM. Oracle Cloud is a start, but implementing BRM in non-Oracle Cloud environments would really demonstrate the BRM's cloud native bona fides.
Futurum Research provides industry research and analysis. These columns are for educational purposes only and should not be considered in any way investment advice.
Related content:
Oracle Plans to Hire 2000 Employees to Double Down on Cloud 
Oracle Open World 2019: Analyzing The Week's Big News
Oracle Q4 Earnings Are In — But What Does It Really Mean?
Image Credit: AiThority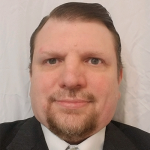 Ron is an experienced research expert and analyst, with over 20 years of experience in the digital and IT transformation markets. He is a recognized authority at tracking the evolution of and identifying the key disruptive trends within the service enablement ecosystem, including software and services, infrastructure, 5G/IoT, AI/analytics, security, cloud computing, revenue management, and regulatory issues. Read Full Bio.