Oracle Q4 Earnings Are In — But What Does It Really Mean?
Oracle Q4 Earnings Are In — But What Does It Really Mean?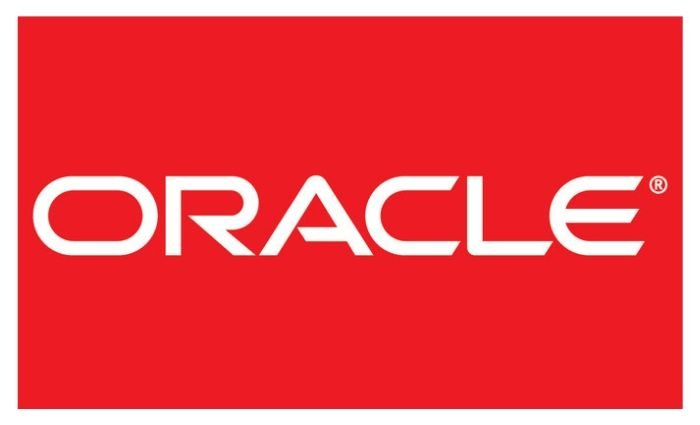 Oracle Q4 Earnings Are In — But What Does It Really Mean?
Oracle Corporation announced fiscal 2019 Q4 results and fiscal 2019 full year results. Total Quarterly Revenues were $11.1 billion, up 1% in USD and up 4% in constant currency compared to Q4 last year. Cloud Services and License Support revenues were $6.8 billion, while Cloud License and On-Premise License revenues were $2.5 billion. Total Cloud Services and License Support plus Cloud License and On-Premise License revenues were $9.3 billion, up 3% in USD and 6% in constant currency.
For fiscal 2019, Total Revenues were $39.5 billion, slightly higher in USD and up 3% in constant currency. Cloud Services and License Support revenues were $26.7 billion, while Cloud License and On-Premise License revenues were $5.9 billion. Total Cloud Services and License Support plus Cloud License and On-Premise revenues were $32.6 billion, up 2% in USD and 4% in constant currency. Read the full press release from Oracle here.
Oracle's Decent Q4 2019 Results Show its Cloud Strategy is … Alive and Kicking [sort of]
If you're a regular reader of our Futurum Insights blog (and if you're not, you should be) you'll know that we cover a wide variety of happenings in the technology sector and offer up individual analyst takes on those topics. In this instance, you're in for a treat, as we're offering up two separate analyst's takes. Here goes…
Ron Westfall's Analyst Take: By slightly exceeding Street expectations in its Q4 2019 financial results, Oracle can declare short-term victory in its cloud strategy. The biggest takeaways included Oracle Fusion ERP and HCM cloud suite revenue increasing 32% in fiscal 2019 and NetSuite showing growth at the same rate.
Oracle touted these figures as demonstrating its high-margin Fusion and NetSuite cloud applications businesses are expanding quickly, while downsizing its low-margin, legacy hardware business. The net result of this shift away from commodity hardware to cloud applications was a Q4 non-GAAP operating margin of 47%, the highest in five years for the company.
On the other hand, the recent reports of layoffs in the Cloud side of its business indicate Oracle's cloud portfolio is battling stiff competition against the major public cloud providers like Amazon, Microsoft, IBM, Google, and Alibaba. For example, in 2018, Oracle trailed AWS, Microsoft Azure, IBM Cloud, and Google Cloud in enterprise cloud adoption rates. Shelly Kramer covered Oracle's cloud situation nicely in a recent issue of our Futurum Tech News Brief, in a quick read — Oracle's Cloud Strategy Grounded. If you've not yet read that, check it out.
Microsoft Oracle Partnership is all about Interoperability
Earlier this month, Oracle and Microsoft, altered the competitive dynamic, by unveiling their cloud interoperability alliance that allows customers to migrate and run workloads across Oracle Cloud and Microsoft Azure. Enterprises managing multi-cloud requirements drove the two erstwhile rivals to forge a formal interoperability regime.
Many enterprises are already using multiple cloud partners to run different sets of applications. Through interoperability arrangements between their cloud providers, enterprises can streamline their cross-cloud administration burdens and costs, as well as reap additional benefits like improving their customer's omnichannel experiences. The alliance with Microsoft enhances Oracle Cloud channel prospects with enterprises although Microsoft is in the driver's seat of the alliance as its public cloud annual revenue run rate is at least triple Oracle's.
Regardless the Microsoft-Oracle alliance is likely a harbinger of more cloud interoperability initiatives as enterprises will further increase their demands for easing multi-cloud management complexity.
Oracle's Fuzzy [at best] Reporting Practices for Cloud At Play
Daniel Newman's Analyst Take: Given the overall revenue growth for Oracle this quarter was a mere 1%, I sifted through the news and Oracle press release looking for some positive news. At first glance as I read through the coverage, I saw a 32% growth number and immediately tweeted that I was encouraged by this result. I mean, given the company's struggles getting a foothold in cloud, this seemed like a great quarter. As I read deeper, I was reminded about Oracle's fuzzy, at best, reporting practices for cloud.
Over the past few years we have seen a growing propensity for company's to take an approach to earnings that limits sharing of data that may be seen as negative in the eyes of analysts and investors. Apple did this recently when they stopped reporting unit sales of their iPhone. This followed a plateau period that was entering a phase of unit sale declines. Twitter, perhaps was the ultimate culprit of this as they were trying to ascend into positive earnings, focusing their negative earnings calls over and over on the potential for profit around a number of "active daily users."
Oracle, is apparently trying to follow the same trend, and this is a result of the company's continued struggle to break through into cloud relevance. In Oracle's case, they combine their cloud revenue with license support, effectively two disparate revenue streams, and then call it a day. We don't get to see numbers for individual numbers from NetSuite or Oracle Cloud or even a pure revenue number that just speaks to the cloud business. At least Apple still shows revenue by product, even if they did change the unit reporting metric. But I digress….
Methinks Oracle's Got An Uphill Climb Ahead
It is certainly possible that the company is seeing great growth—perhaps on their cloud platform or maybe with their NetSuite SaaS solution. But I have to admit that I have my fair share of doubts on those fronts. This quarter alone, Oracle reportedly cut jobs in their cloud business unit AND after a long ride of refusing to collaborate with other cloud platforms, the company announced a partnership with Microsoft that will start to allow Oracle to be run on Azure. Both of these items suggest more of an uphill climb than a high flying 32% growth.
I know the street is fickle, so these constantly-evolving reporting practices don't surprise me. They do, however, continue to cast doubt on positive news that companies report to the market.
If Oracle is growing in cloud, especially at a 30%+ clip, then my advice to the company is simple: Don't obfuscate this growth, break it out and take a victory lap to tout your success. But so long as the company hides or combines revenues and creates confusion as to where growth originates, then you can be sure analysts like me will continue to question the claim. I call Bull$*it for now, but am eager to be proven wrong. Until then….
Futurum Research provides industry research and analysis. These columns are for educational purposes only and should not be considered in any way investment advice.
Related reads: 
Oracle Reddits Advertiser Digital Brand Safety for User-Generated Content
Microsoft Oracle Partnership — Focused on Cloud Interoperability
Microsoft Beats Earnings Estimates, Eclipsing $1 Trillion Market Cap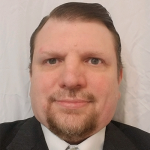 Ron is an experienced research expert and analyst, with over 20 years of experience in the digital and IT transformation markets. He is a recognized authority at tracking the evolution of and identifying the key disruptive trends within the service enablement ecosystem, including software and services, infrastructure, 5G/IoT, AI/analytics, security, cloud computing, revenue management, and regulatory issues. Read Full Bio.