Oracle Exadata Cloud Infrastructure X9M Raises the Cloud Database Market Stakes
Oracle Exadata Cloud Infrastructure X9M Raises the Cloud Database Market Stakes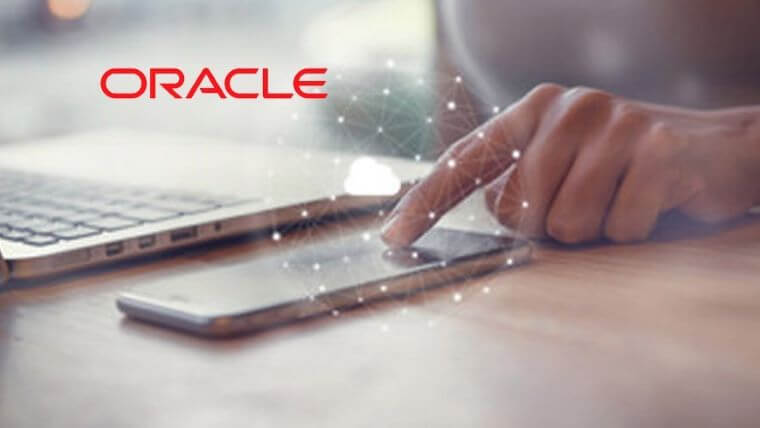 The News: Oracle announced the availability of Oracle Exadata Cloud Infrastructure X9M, the latest generation of the Oracle Database platform in Oracle Cloud Infrastructure (OCI). With Oracle Autonomous Database Service or Oracle Exadata Database Service running on Exadata Cloud Infrastructure X9M, the platform is developed to enable customers to run existing workloads faster, with greater scale, and at a lower cost than previous generations. In addition, when upgrading from X8M to X9M, organizations could potentially reduce costs by consolidating hundreds of OTLP, analytics, and mixed database workloads onto a single cloud service. Read the Oracle Press Release here.
Oracle Exadata Cloud Infrastructure X9M Raises the Cloud Database Market Stakes
Analyst Take: I see the debut of Oracle Exadata Cloud Infrastructure X9M as demonstrating Oracle's ability to meet fast emerging customer demands while raising the competitive stakes across the cloud database (DB) market. The new solution fortifies Oracle's ability to defend its existing X8M/X9M customer base by delivering advances in areas such as OLTP and analytics performance and scale while holding costs.
For example, Exadata Cloud Infrastructure X9M offers up to 8,064 DB server vCPUs, 2.5 times more than X8M, and up to 3.1 PB of uncompressed DB capacity, a 28% increase. Together with 80% faster internal networks, and twice the bandwidth to application server clients, customers can run OLTP workloads with low sub-19 microsecond SQL IO latency and up to 87% more IOPS. Exadata Cloud Infrastructure X9M on OCI also accelerates analytics workloads in the cloud with 80% faster scan rates of up to 2.88 TB/s.
To help save costs, the new solution supports the consolidation of thousands of DBs using pluggable DB automation and provides fractional vCPU consumption in Autonomous Database that can be up to five times more efficient for developers, microservices, and lightly used DBs. This gives customers pay-for-use flexibility that enables them to pay for only what they use through flexible configurations and auto-scaling of consumption.
I expect that the Autonomous Database – Dedicated feature on Exadata Cloud Infrastructure X9M can ease overall management by supporting capabilities such as automatic failover to Data Standby DB and controlling when and why Oracle operations can access systems hosting the Autonomous Database. In addition, integration with Database Management Service allows users to manage a full DB fleet from a single, unified console.
I believe the new solution addresses the top challenges that enterprises are confronting in running their DBs across the cloud. This includes supporting and scaling more transactions per second for eCommerce and attaining higher throughput for analytics and machine learning applications. Moreover, lowering latency and boosting input/output operations per second (IOPS) reduces the number of vCPUs and vCPU-seconds required for OLTP. Combine this capability with using parallel analytics on intelligent storage servers to reduce vCPU-seconds, and customers can realize improved costs and cost management.
Factor in providing scale and high performance to avoid refactoring and delivering compatibility across existing on-premise solutions and I anticipate that existing X9M/X8M customers will prove receptive to the new Oracle Exadata Cloud Infrastructure X9M solution to help contain the costs of moving enterprise workloads to the cloud as well as ease overall cloud administration.
I also expect the solution's support for shared persistent memory optimized for DB can further entice adoption. Through the separation of DB and storage processing, users gain scale-up, scale-out, and configuration flexibility as well as the ability to offload SQL processing from DB servers.
Key Takeaways on Oracle Exadata Cloud Infrastructure X9M Debut
With the Exadata Cloud Infrastructure X9M release, I see Oracle once again delivering the portfolio enhancements needed to ensure the sharp differentiation of its Exadata X9M proposition across the intensely competitive database cloud market. Key differentiators such as 25x faster OLTP latency than AWS RDS and 50x faster OLTP latency than Azure SQL as well as 100x faster Analytics throughput against both AWS RDS and Azure SQL are virtually impossible to ignore or dismiss.
Substantial improvements such as 87% more OLTP IOs/sec and 80% faster Analytics Scan throughput than X8M – all at the same price as X8M – I see as not only very attractive, enticing the existing customer base to swiftly embrace the new Exadata Cloud Infrastructure X9M capabilities. In sum, from my view, the direction Oracle is taking Exadata Cloud Infrastructure X9M provides substantial upside for today's X8M/X9M customers while creating more disruption and headaches for the competition.
Disclosure: Futurum Research is a research and advisory firm that engages or has engaged in research, analysis, and advisory services with many technology companies, including those mentioned in this article. The author does not hold any equity positions with any company mentioned in this article.
Analysis and opinions expressed herein are specific to the analyst individually and data and other information that might have been provided for validation, not those of Futurum Research as a whole.
Other insights from Futurum Research:
Oracle MySQL HeatWave: Teaching the Competition a Lesson in ML
Oracle Unleashes Multi-VM Autonomous Database on Exadata Cloud@Customer to Transform Data Management
Oracle Database API for MongoDB: Running MongoDB Workloads on Oracle Cloud Infrastructure
Image Credit: Communications Today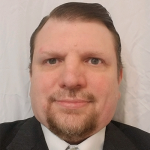 Ron is an experienced research expert and analyst, with over 20 years of experience in the digital and IT transformation markets. He is a recognized authority at tracking the evolution of and identifying the key disruptive trends within the service enablement ecosystem, including software and services, infrastructure, 5G/IoT, AI/analytics, security, cloud computing, revenue management, and regulatory issues. Read Full Bio.