OpenText Uses its OpenText World EMEA Event to Break Cover
OpenText Uses its OpenText World EMEA Event to Break Cover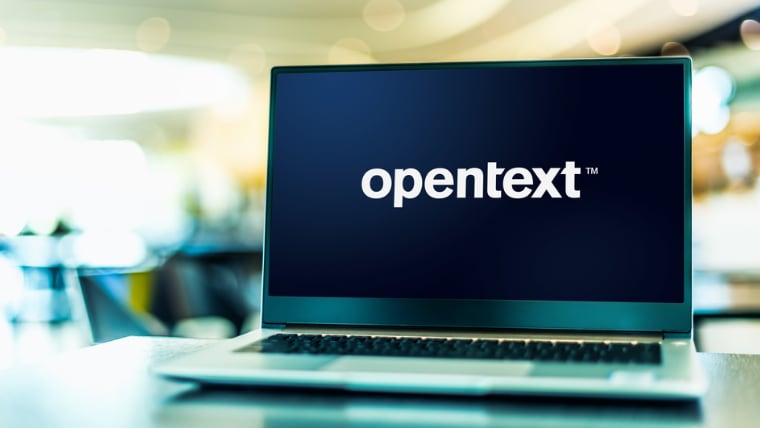 The News: OpenText is using the OpenText World EMEA event to break cover on a raft of announcements across its core and expanded portfolio that has come in over the last 90 days through the acquisition of Micro Focus. Read the full announcement here.
OpenText uses it European OpenText World Event to Break Cover
Analyst Take: OpenText is a Canadian based enterprise software company that has largely operated under the radar, however, following the company's recent acquisition of Micro Focus, the company is rapidly gaining more prominence. The relative stealth of the company is due in part to its Canadian roots: OpenText does not get as much media attention as many large tech companies, and it's a smart move to see OpenText using its OpenText World EMEA event to break cover and showcase some exciting announcements.
OpenText World EMEA: What was announced?
As the amount of information that all organizations are amassing expands exponentially, it is becoming more complex and extensive than ever before. Business leaders are challenged to explore new ways of harnessing information in order to protect it, as well as innovate, increase growth, and fuel speed to market.
Since acquiring Micro Focus 90 days ago, the OpenText EMEA event represents the first time the company has showcased its expanded mission and the new innovations underway. At this week's virtual event in EMEA this week, OpenText is announcing some of its latest cloud editions and innovations.
This includes OpenText Cloud Editions (CE) 23.2, which features significant updates and enhancements to the platform, including new capabilities for content management, intelligent automation, and customer experience management. The OpenText Cloud Editions platform is a cloud-based platform that provides developers with the tools and services they need to build and deploy cloud applications quickly and easily. OpenText's Core Content and Process Services is a new offering that provides customers with a pre-built, cloud-based content and process management solution that can be customized to meet their specific needs.
The content management updates in CE 23.2 include new features for information governance, compliance, and security, as well as improved collaboration tools and search functionality. Intelligent automation enhancements include new tools for robotic process automation (RPA) and machine learning, while customer experience management updates offer improved capabilities for personalization, analytics, and omnichannel engagement.
In addition to the CE 23.2 release, OpenText is also showcasing several new innovations at the EMEA event. This press release is a laundry list of product announcements but the key highlights are:
OpenText Content Cloud
OpenText CE 23.2 delivered several new innovations designed to help customers manage information overload and gain strategic data insights that will help them make smarter business decisions. Customers can now access banks of valuable untapped content insights through the new Micro Focus IDOL integration for OpenText Extended ECM and Documentum. Businesses can explore content connections to make smarter, faster decisions with the help of AI and powerful knowledge graphs for a complete visualization of content connections and relationships. This newest integration enables customers to automate the identification, extraction, and filing of business-critical content from third-party applications to reduce content sprawl and enrich the metadata for content already in the Extended ECM or Documentum repository.
OpenText is positioning itself as committed to empowering workforces across all industries to work smarter by enhancing productivity workflows. With new OpenText Connectors for Microsoft Power Automate, users can quickly extend business processes from OpenText Extended ECM, OpenText Core Share, and OpenText eDOCs into virtually any application with no additional IT requirements. This reduces strain on IT resources and budget while maintaining a single source of content truth across a broad landscape of applications common to daily work, including Microsoft apps, Twitter, Facebook, Google, JIRA, Basecamp, and more.
OpenText AI & Analytics Updates
Another key innovation announced by OpenText relates to the Magellan offering that focuses on Text Mining and seeks to deliver much-needed assistance across various data challenges, helping to optimize decision-making, and ensuring a smooth path toward improved visibility and business optimization. For example, Magellan Text Mining uses AI and machine learning to transform unstructured content into insights, while freeing up resources and time to make better decisions. In CE 23.2, Magellan Text Mining has an improved user experience that empowers less experienced users to interpret the classifications' results more confidently to decide on the next course of action. Additionally, ML training performance advances allow users to train classification models in a shorter time to derive high-quality information.
IT Operations Management (ITOM)
Operating efficiently and responsibly is critical to optimizing cloud spending, especially given today's macroeconomic backdrop. HCMX (Hybrid Cloud Management X) FinOps Express is positioned by OpenText to help foster financial responsibility, improve decision-making with intelligent insights, and reduce what is rapidly becoming a very large enterprise cloud bill. With this former Micro Focus solution, customers can monitor their cloud spend with granularity while gathering powerful insights to optimize cloud usage and significantly reduce cloud waste, overspending, and business inefficiencies. Moreover, ITOM's Ops Bridge software is now on the OpenText Cloud Platform. This is an exciting and vital step in the company's mission to provide a seamlessly managed service across every facet of the information management journey.
OpenText World EMEA
OpenText World EMEA will feature several keynote sessions from OpenText executives, including CEO and CTO Mark Barrenechea, who will outline the company's vision for the future of information management. Barrenechea highlighted the importance of information management in the modern digital economy, noting that data has become the "new oil" that drives business success. Daniel Newman, The Futurum Group CEO, recently interviewed OpenText CEO and CTO Mark Barrenechea for his Making Markets webcast: you can check out their discussion here.
Based on a recent briefing, Barrenechea will discuss the challenges and opportunities facing businesses in the age of digital transformation, noting that companies must adapt quickly to new technologies and changing market conditions in order to remain competitive. Barrenechea will emphasize the importance of cloud-based technologies and intelligent automation in driving digital transformation, and highlight OpenText's commitment to helping customers navigate this transformation through its cloud-based offerings and innovative technology solutions.
Other keynote speakers at the event include Muhi Majzoub, OpenText's Chief Product Officer, who will speak about the company's product strategy and the importance of innovation in driving growth and success.
The event also featured several interactive sessions and demos, allowing attendees to see the latest OpenText products and solutions. Overall, the OpenText World EMEA event represents a significant milestone for the company, as it will showcase the combined solution portfolio of the recently expanded company and highlight OpenText's commitment to innovation and customer success. With the release of CE 23.2, the company has taken a major step forward in providing customers with the tools and services they need to succeed in the digital age, while the raft of product announcements offers new options for cloud-based application development and pre-built content and process management.
As businesses continue to face new challenges and opportunities in the age of digital transformation, OpenText's cloud-based offerings and innovative technology solutions will be essential in helping them stay ahead of the curve and succeed in the rapidly evolving digital economy.
Looking Ahead for OpenText
Looking ahead, the future should be bright for OpenText. I see the company poised at the precipice of becoming much more relevant to C-Suite leaders given its enhanced scale post the closure of the Micro Focus acquisition. The event this week is the first since the acquisition closed and therefore, is a key moment in the company's history.
We are bullish overall on the OpenText solution stack, although the company has a lot of work to do over the coming months to fully integrate the Micro Focus portfolio. Even at this point in its evolution, OpenText's cloud-based offerings and solutions provide customers with the tools worthy of consideration as enterprises look to re-tool their digital transformation journeys.
Disclosure: The Futurum Group is a research and advisory firm that engages or has engaged in research, analysis, and advisory services with many technology companies, including those mentioned in this article. The author does not hold any equity positions with any company mentioned in this article.
Analysis and opinions expressed herein are specific to the analyst individually and data and other information that might have been provided for validation, not those of The Futurum Group as a whole.
Other insights from The Futurum Group:
OpenText Further Invests in Europe to Fuel Continued Growth
OpenText's Value Stream Management Platform Gains Updates
OpenText Managed Detection Response Services Ace MITRE Tests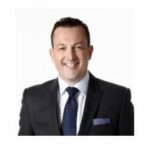 Steven Dickens is Vice President of Growth and Business Development and Senior Analyst at Futurum Research. Operating at the crossroads of technology and disruption, Steven engages with the world's largest technology brands exploring new operating models and how they drive innovation and competitive edge for the enterprise.  Read Full Bio.