Open RAN 5G Bill: Congress Ups 5G Stakes with Passage of $750 Million Open RAN 5G Bill
Open RAN 5G Bill: Congress Ups 5G Stakes with Passage of $750 Million Open RAN 5G Bill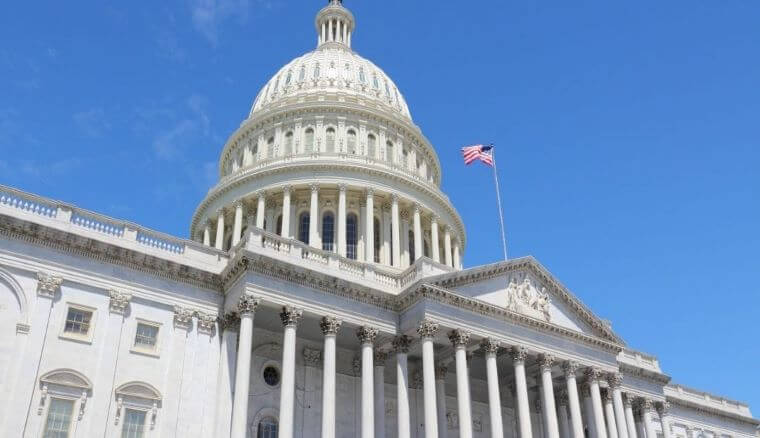 The News: The U.S. House has unanimously passed a bill that seeks to financially support a domestic 5G equipment market and Open Radio Access Network development with an influx of $750 million in funding over the next 10 years.
The bill directs the National Telecommunications and Information Administration to begin issuing competitive grants within 18 months that promote "the use of technology, including software, hardware, and microprocessing technology, that will enhance competitiveness in the supply chains of Open RAN 5G Networks," and accelerated development and deployment of Open RAN technologies. It also asks for the establishment of "objective criteria" that could be used to determine if equipment meets the definition of Open RAN equipment. Read the full article.
Open RAN 5G Bill: U.S. House Boosts Open RAN Momentum with Proposed $750 Million in Funding
Analyst Take: The U.S. House unanimously approved HR 6624, the "Utilizing Strategic Allied Telecommunication Act of 2020" that targets $750 million in funding over the next ten years to help spur the domestic Open RAN (radio access network) industry. The act also known as the Open RAN 5G bill charges the National Telecommunications and Information Administration (NTIA) to start distributing competitive grants within 18 months that sets out to boost competitiveness across Open RAN supply chains.
The bipartisan action by the U.S. House is encouraging as I believe the unanimous support demonstrates that enabling and supporting a homegrown 5G supply chain aligns with the topmost national security and economic policy goals of the U.S. government. In particular, the U.S. government has identified fostering a robust domestic 5G industry, including Open RAN, as indispensable in fulfilling overall national security objectives and countering as well as hedging against China's ambitions to use 5G as a key element in advancing its geopolitical agenda (i.e., Chinese Premier's Xi Jinping's Digital Silk Road initiative).
U.S. policy makers view Open RAN as an avenue for U.S.-based 5G suppliers to compete more effectively against China-based suppliers Huawei and ZTE, especially Huawei. The formation of the Open RAN Policy Coalition in May 2020 seeks to advance the adoption of open and interoperable solutions in the RAN realm. With the recent addition of Benetel and Deutsche Telekom to its membership, the coalition now totals 56 global technology companies across five continents.
Open RAN Policy Coalition members now includes: Airspan, Altiostar, American Tower, AT&T, AWS, Benetel, Broadcom, Ciena, Cisco, Cohere Technologies, CommScope, Crown Castle, DeepSig, Dell Technologies, Deutsche Telekom, DISH Network, Facebook, Fujitsu, GigaTera Communications, Google, Hewlett Packard Enterprise, IBM, Inseego, Intel, JMA Wireless, Juniper Networks, Ligado Networks, Marvell, Mavenir, Microsoft, NEC Corporation, NewEdge Signal Solutions, Nokia, NTT, Nvidia, Oracle, Parallel Wireless, Pivotal Commware, Qualcomm, Quanta Cloud Technology, Radisys, Rakuten Mobile, Reliance Jio, Rift, Robin, Samsung Electronics America, Telefónica, Texas Instruments, U.S. Cellular, US Ignite, Verizon, VMWare, Vodafone, World Wide Technology, XCOM-Labs, and Xilinx.
Of concern, the Senate Committee on Appropriations, dramatically pared back Open RAN funding in its pending legislation that supports Open RAN supply chain, the National Defense Authorization Act (NDAA). The proposed appropriations allocate only $50 million for R&D (research and development) and $25 million for international development of open standards due to concerns related to the potential for crony capitalism and interfering in the market process in picking out the best Open RAN solutions.
With the passage of the unanimous bipartisan House bill, I believe the Open RAN Coalition and other like-minded pro-Open RAN organizations have gained new wind to lobby more effectively in boosting the appropriations in the Senate bill.
Open RAN 5G Bill: Next Steps are Critical
The House bill specifies the formation of an oversight committee to help allocate the grants and promote Open RAN supply chain resilience. The committee is to include decision makers from the FCC, DARPA (Defense Advanced Research Projects Agency), IARPA (Intelligence Advanced Research Projects Activity of the Office of the Director of National Intelligence), the Department of Homeland Security, the Department of State, the National Science Foundation, and potentially additional decision makers from the private and public sectors.
Inclusion on the committee can help the Open RAN Coalition to accelerate Open RAN adoption and develop the objective criteria in determining if equipment meets the definition of Open RAN technology. Regardless of inclusion, the Coalition has already provided a definition of Open RAN that has broad industry support: "Open RAN refers to a disaggregated approach to deploying mobile networks by using open and interoperable protocols and interfaces, which allows for increased flexibility over traditional RAN systems. Open RAN can be implemented with vendor-neutral hardware and software-defined technology based on open interfaces and industry—developed standards".
T-Mobile and Telus, which are notably not a member of the Open RAN Coalition, along with other operators, such as AT&T, have expressed their concerns about Open RAN adoption challenges, including integration complexity, unknown costs, uncertainty over ecosystem-wide R&D coordination, and identifying single-source service support for resolving issues as obstacles.
Mavenir, at its recent Mavenir Analyst event, advocated that these concerns will become less inhibiting over the next two years as the Open RAN ecosystem matures. The same type of concerns accompanied previous tectonic shifts in technology adoption, such as the transition from circuit-switched voice systems to softswitches and the migration from single platform IMS to distributed IMS frameworks. I agree, although the ongoing transition from proprietary RAN to Open RAN is accompanied in the overall transition to open model networking which introduces new level-set complexities around hybrid and multi-cloud integration as well as implementing orchestration between cloud and network domains.
I also believe the Open RAN Coalition and the entire Open RAN cause would benefit by aligning its goals in supporting the U.S. rural broadband initiatives that seek to reduce and eliminate the digital divide. In particular, there is over $37 billion available for U.S. rural broadband funding programs over the next ten years. These programs include:
2019 Rural Digital Opportunity Fund (RDOF): $20.4B over 10 years (2 phases)
2020 5G Fund for Rural America: $9B over 10 years
2016 Alternate Connect America Cost Model (A-CAM): $4.5B over ten years
2019 Secure & Trusted Communications Networks Act: $1B over 10 years
2018 US Dept of Agriculture "Re-Connect" Program: $744M in grants and loans
Open RAN Coalition members, such as Cisco, are already acting as trusted advisors in helping rural providers in select the funding program that is best suited for them. I expect the pending Open RAN legislation, to enable Open RAN specialists, such as Mavenir, Altiostar, and Parallel Wireless, to align Open RAN supply chain and security objectives with also fulfilling digital divide aims.
Open RAN 5G Bill: Key Takeaways
Overall I also anticipate that U.S. Congress legislation, assuming robust R&D funding remains integral, will further assist ecosystem-wide R&D coordination. In sum, the mobile industry is steadily shifting to an open RAN model, despite near-term challenges in the process, many of which are expected based on the industry's experience with previous high-impact technology shifts.
The U.S. Congress is sending a clear signal that Open RAN is critical to meeting U.S. government 5G national security and supply chain goals. This provides expanded business opportunity for the Open RAN community to prove that Open RAN is ready to meet ecosystem-wide prime time 5G demands.
Futurum Research provides industry research and analysis. These columns are for educational purposes only and should not be considered in any way investment advice.
Other insights from Futurum Research:
The Battle for DoD 5G Flares Up — What's Ahead – Futurum Tech Webcast
ONF Preps SD-RAN for Open Source 5G Prime Time
Cisco Commits to Closing Digital Divide with Robust Rural Broadband Push
Image Credit: RCWireless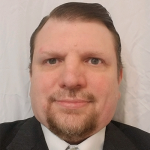 Ron is an experienced research expert and analyst, with over 20 years of experience in the digital and IT transformation markets. He is a recognized authority at tracking the evolution of and identifying the key disruptive trends within the service enablement ecosystem, including software and services, infrastructure, 5G/IoT, AI/analytics, security, cloud computing, revenue management, and regulatory issues. Read Full Bio.