NXP Launches OrangeBox, an Automotive Connectivity Platform That's a Unified, Streamlined Interface — and One That's Also Secure
NXP Launches OrangeBox, an Automotive Connectivity Platform That's a Unified, Streamlined Interface — and One That's Also Secure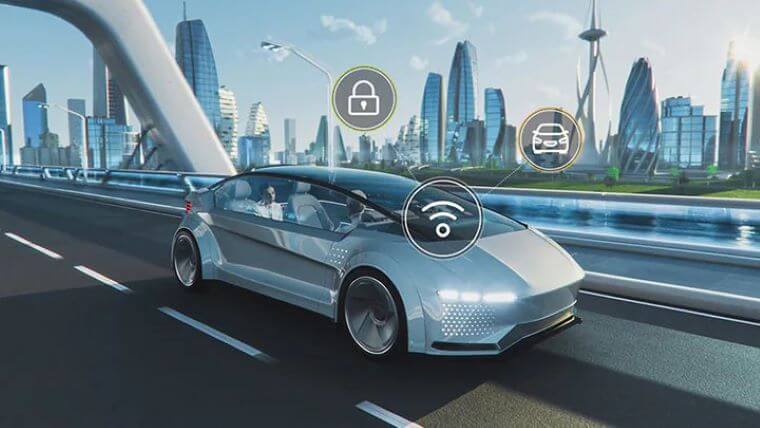 The News: NXP launches OrangeBox, an automotive connectivity domain controller development platform for secure, software-defined cars. Read the full announcement on NXP's website.
NXP Launches OrangeBox, an Automotive Connectivity Platform That's a Unified, Streamlined Interface — and One That's Also Secure
Analyst Take: NXP's launch of OrangeBox caught my eye because it's a simple solution that not only streamlines all wireless connections to today's software defined vehicles, it does it in a much more secure way.
Today's vehicles are becoming increasingly connected — they are no longer just a set of wheels we take out for a spin – they are literally moving computing systems powered by hundreds of sensors. And as the connected vehicle ecosystem continues to advance, so must the vehicle networking platforms that ensure cars are not only smarter and safer, but also more secure.
Currently, cars have various wireless connectivity options that are distributed among various electronic control units (ECUs). However, this creates several challenges with wireless coexistence and security, because with more wireless connections streaming data to the car from outside, the higher the potential for cybersecurity vulnerabilities.
The challenge here around those security vulnerabilities is that current in-vehicle security technologies detect and hone in on the malicious code after it's already entered the car's network. And while this is an important feature for vehicles to have, there should also be a solution that prevents malware from entering the vehicle to begin with — which is exactly why I view NXP's OrangeBox launch as an important step forward.
Why Consumers Should Care about NXP's OrangeBox
Why should consumers care about NXP's OrangeBox? In a word: security. NXP's automotive-grade development platform provides a unified connectivity domain, so that one single subsystem manages all the external wireless connections to the vehicle. The OrangeBox combines NXP's wide automotive portfolio of both wired and wireless connectivity solutions with secure car access and radio technologies, along with hardened security and third-party cell technologies into a singular controller, the OrangeBox.
NXP's OrangeBox is doing for cars what the smart hub has done for the wireless transformation of the smart home: taking the proliferation of smart, connected devices, or in the OrangeBox's case — external wireless connections — and consolidating them into a single platform. You can see how incredibly valuable this will be for the future of smart vehicles.
This unified interface streamlines secure communications between the vehicle and the outside world and enables high-level and consistent security protection, and it also makes cloud connectivity easier. By doing this, NXP's OrangeBox simplifies the process of applying advanced, cloud-managed cybersecurity tech for the automaker, which is an important safety feature that must be considered in today's vehicles.
Think about the role automobiles play in all our lives. Connected cars provide navigational assistance, roadside and other safety assistance, safety alerts while driving, backing, parking, etc., and they are also designed to perform regular software updates. In light of these things, the security of the wireless connections are incredibly important. Taken one step further, we also regularly connect our devices (personal and business) while we are driving or riding in cars, and in some cases, connect to the internet by way of built-in wifi functionality. Being able to do all of these things knowing that security is foundational brings a lot of peace of mind. I predict we'll be hearing more about NXP and OrangeBox in the near term, and they are definitely one to watch.
Disclosure: Futurum Research is a research and advisory firm that engages or has engaged in research, analysis, and advisory services with many technology companies, including those mentioned in this article. The author does not hold any equity positions with any company mentioned in this article.
Analysis and opinions expressed herein are specific to the analyst individually and data and other information that might have been provided for validation, not those of Futurum Research as a whole.
Other insights from Futurum Research:
Qualcomm AI Research Quietly Working to Make AI Ubiquitous in a Wide Range of Business Fields, Including Wireless, Automotive, Extended Reality, IoT and Mobile
Biden Administration Appeals to Big Tech to Raise the Bar on Cybersecurity
Collaborating to Deliver a New Era of More in Automotive Innovation – The Six Five Summit Sessions
Image Credit: NXP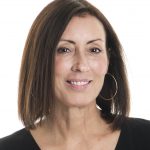 Shelly Kramer is a Principal Analyst and Founding Partner at Futurum Research. A serial entrepreneur with a technology centric focus, she has worked alongside some of the world's largest brands to embrace disruption and spur innovation, understand and address the realities of the connected customer, and help navigate the process of digital transformation. She brings 20 years' experience as a brand strategist to her work at Futurum, and has deep experience helping global companies with marketing challenges, GTM strategies, messaging development, and driving strategy and digital transformation for B2B brands across multiple verticals. Shelly's coverage areas include Collaboration/CX/SaaS, platforms, ESG, and Cybersecurity, as well as topics and trends related to the Future of Work, the transformation of the workplace and how people and technology are driving that transformation. A transplanted New Yorker, she has learned to love life in the Midwest, and has firsthand experience that some of the most innovative minds and most successful companies in the world also happen to live in "flyover country."