NVIDIA's Jensen Huang Donates $50M for an OSU AI Tech Center
NVIDIA's Jensen Huang Donates $50M for an OSU AI Tech Center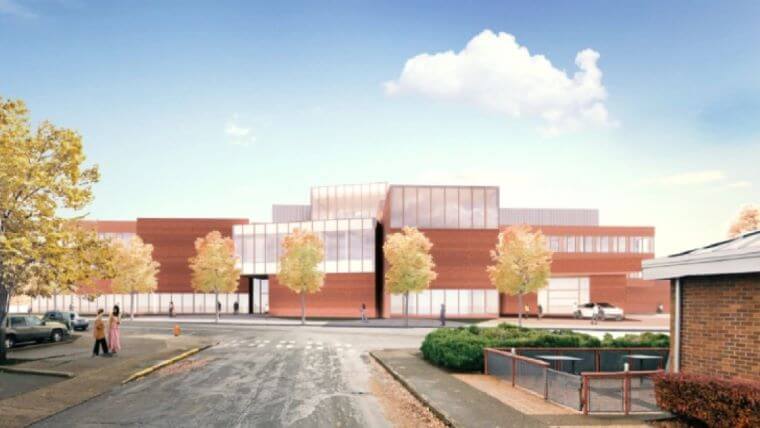 The News: NVIDIA's Jensen Huang and his wife, Lori Huang, are donating $50 million to their alma mater, Oregon State University (OSU), to help fund a $200 million AI innovation center that will bring AI advancements to a wide range of fields at the school. The center, which is slated to open in 2025, will receive a state-of-the-art NVIDIA supercomputer as part of the gift, which will enable students and faculty to work through complex and challenging computational problems in their research. Read the full NVIDIA blog post about the donation from the Huangs for the innovation center.
NVIDIA's Jensen Huang Donates $50M for an OSU AI Tech Center
Analyst Take: NVIDIA's Jensen Huang and his wife, Lori Huang, are no strangers to giving back to their communities, but this $50 million donation to their alma mater, where they each earned engineering degrees and where they first met in a lab while they were students, must be particularly heartfelt.
The gift, which is being made to the OSU Foundation, will pay for about one-quarter of the cost of the planned $200 million facility, which will be named the Jen-Hsun and Lori Huang Collaborative Innovation Complex (CIC).
As the founder and CEO of NVIDIA since the company began operations in 1993, Jensen Huang has been an integral part of the AI marketplace since his company began experimenting and learning that powerful GPUs could provide the needed compute power for complex and power-hungry AI, robotics and simulation workloads.
To equip the school's students and researchers with the best AI computer equipment, the donation from the Huangs will pay to bring in a state-of-the-art NVIDIA DGX SuperPOD supercomputer and OVX SuperPOD clusters after the new facility is built. And with a nod to sustainability and energy efficiency, the heated cooling water heat from the equipment in the CIC's data center will then be used to heat more than 500,000 square feet of campus buildings.
This donation will provide amazing compute power for OSU's students and researchers, as well as a boost of energy and enthusiasm from one of the most important and innovative companies and tech leaders in enterprise IT today.
In making this sizable $50 million donation to OSU, the Huangs and NVIDIA will deliver huge compute power to the school that will help accelerate AI work in a wide range of fields, from agriculture to computer sciences, climate science, forestry, oceanography, robotics, water resources, materials sciences and more.
This move again shows the compassion of NVIDIA's Jensen Huang, who in April of 2020 – just as the Covid-19 pandemic was starting and the world was shutting down – pledged that NVIDIA would not lay off any employees and would instead provide raises to help its employees at a difficult time.
We were impressed with that commitment back then, and we are impressed with this bold $50 million donation to OSU today. Both moves show truth empathy to others, and a desire to give back to people and organizations that gave the couple so much. This is a good way to live one's life.
Details on OSU's $50 Million Gift
The NVIDIA SuperPOD that will be part of the couple's gift to OSU is expected to include a mix of about 60 NVIDIA DGX and OVX systems, which will be powered by next-generation CPUs, GPUs and networking from NVIDIA's vast portfolio of powerful hardware and software. The top-of-the-line NVIDIA equipment will be used to train some of the largest AI models and to perform complex digital twin simulations for the university's faculty and students.
Also included will be NVIDIA technologies such as the company's NVIDIA Enterprise AI and Omniverse platforms, which bring huge creativity and power to perform simulations and create digital twins. These tools will bring broad new capabilities and possibilities to the school's students, faculty and research.
The NVIDIA supercomputer will be one of the fastest university machines in the world, according to NVIDIA.
This was not the first donation to OSU from Jensen and Lori Huang, according to the university. The couple's Huang Foundation previously gave $5 million to build a laboratory for cancer research at the school. The Huang Foundation also previously donated $30 million to Stanford University for the Jen-Hsun Huang Engineering Center.
NVIDIA's Jensen Huang earned his bachelor's degree in electrical engineering at OSU and his master's degree in electrical engineering from Stanford University.
Lori Huang earned her bachelor's degree in electrical engineering from OSU. She is the president of the Jen-Hsun and Lori Huang Foundation, which supports higher education, public health, and STEM initiatives. The Huangs have two children.
This sizable donation from NVIDIA's Jensen Huang and his wife, Lori Huang, will make a mark for generations and is a generous example of the couple's commitment to their school, to their community, to STEM education initiatives, and to helping train and develop workforce of the future.
Bravo!
Disclosure: Futurum Research is a research and advisory firm that engages or has engaged in research, analysis, and advisory services with many technology companies, including those mentioned in this article. The author does not hold any equity positions with any company mentioned in this article.
Analysis and opinions expressed herein are specific to the analyst individually and data and other information that might have been provided for validation, not those of Futurum Research as a whole.
Other insights from Futurum Research:
Talking NVIDIA, Microsoft, Dreamforce, Qualcomm, Marvell, Lenovo, NetSuite, IntelON – The Six Five Webcast
NVIDIA GTC 2022 Debuts New Omniverse Metaverse Tools
NVIDIA H100 MLPerf 2.1 AI Performance Results Are Impressive
Image Credit: VentureBeat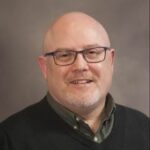 Todd is an experienced Analyst with over 21 years of experience as a technology journalist in a wide variety of tech focused areas.