NVIDIA's GeForce NOW Launches — Streaming Cloud Gaming Taking On Google and Others
NVIDIA's GeForce NOW Launches — Streaming Cloud Gaming Taking On Google and Others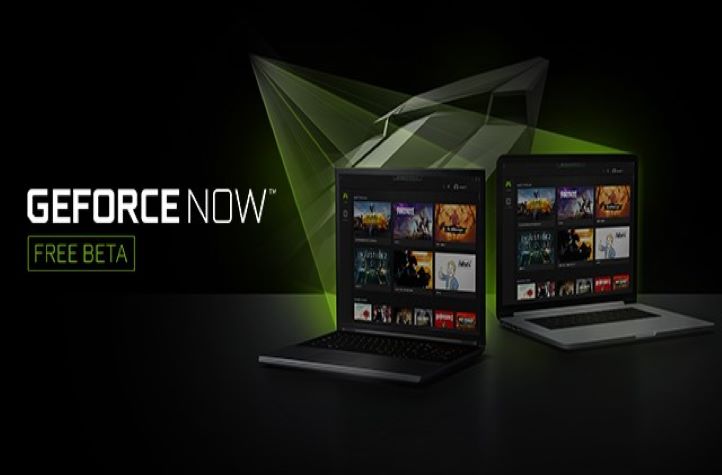 The News: NVIDIA's GeForce NOW launched this week, the company's much-anticipated subscription-based game-streaming service. NVIDIA's GeForce NOW enables users to play the latest PC games anywhere from any device, even from the billion devices in the world that aren't yet game ready or that, being old, have fewer games written for them. It allows subscribers to connect to millions of gamers online and join their friends in diverse PC gaming communities. The service is offered worldwide from Nvidia data centers in the US, Europe, Japan, South Korea, and Russia. Read the full announcement from NVIDIA here.
NVIDIA GeForce NOW Launches — Streaming Cloud Gaming Taking On Google and Others
Analyst Take: Streaming is central to the promise of real-time PC-grade multiplayer gaming, which is why the launch of NVIDIA GeForce NOW is of such interest — in the gaming community and beyond. As broadband availability has grown, bandwidth has expanded, and latencies have shrunk toward instantaneity, game streaming is big. With the need for downloads virtually eliminated, we are seeing increased competition in the streaming space.
Though this segment is still highly immature, in the past few years, commercial game-streaming services have begun to enter the market, and NVIDIA's GeForce NOW is one of the most promising new game-streaming services. This newly-launched service competes against Google's two-month-old Stadia, Sony's 6-year-old PlayStation Now, and Microsoft's still-unlaunched Project xCloud.
I believe that NVIDIA's GeForce NOW is the best commercially available game-streaming service at this time, and presents serious competition to others players in the streaming-gaming space. GeForce NOW may be regarded as robust and production-ready, having come to market upon the completion of a two-year closed beta that included over 300,000 gamers from North America and Europe, streaming some 70 million hours of gameplay.
How NVIDIA's GeForce NOW Stacks Up Against Commercially Available Rivals: Google Stadia and Sony PlayStation Now
Broader Device Support. NVIDIA's GeForce NOW has what I believe are significant advantages over its nearest rivals in the cloud-based game-streaming segment. How does NVIDIA's GeForce NOW stack up against commercial available rival offerings from Google Stadia and Sony PlayStation Now? I'm glad you asked. Here are my thoughts.
The upside is that NVIDIA's GeForce NOW offers broader device support, providing the power of a full gaming PC on almost any Internet-connected device. To access GeForce NOW, users must configure their PC, Mac, NVIDIA SHIELD Android streaming media player, or Android phone with an NVIDIA GeForce graphics processing unit (GPU) accelerator card.
It is important to note, however, that GeForce NOW currently lacks a WebRTC-based client for access from Chromebook, though NVIDIA has promised Chromebook support for later this year. The service also does not yet run on Apple iPhones or iPads, and there has been no statement from NVIDIA whether or when this might be implemented.
Google Stadia is supported on far fewer devices than GeForce NOW, though, like NVIDIA's offering, is available worldwide. Stadia is currently accessible only through the Google Chrome web browser on desktop computers, or through Pixel smartphones, Chrome OS tablets and Chromecast. To configure a PC for Stadia, users need the service's Foundation Edition pack, which includes a Stadia controller, a Chromecast Ultra, a short USB-C-to-C cable, a Destiny 2 game download, and three months of a $10-per-month Stadia Pro subscription service. Stadia also works with any HID-class USB controller.
Sony PlayStation Now only supports streaming access from PlayStation 4 and PCs. To use the service, non-PlayStation devices need a DualShock 3, 4 or any XInput-compatible controller, such as an Xbox gamepad. The service, which is only available in selected countries, performs best with at least a 5 Mbps internet connection.
Access to more streaming games. NVIDIA's GeForce NOW users have immediate access to a wider range of games than the rival services. The game-streaming service gives subscribers the ability to:
Connect to the games they already own on the digital game stores in which those games are stored, such as Steam, Uplay, and Epic Games
Access a wide and growing range of free-to-play games, starting with an initial 30
Access around 400 games from more than 50 publishers that, plus four to five new premium games each week, once the user owns them, are available for instant play, with all of these games patched automatically in the cloud
Access more than 1,000 games that can be played through single-session installs, with new games being added to the service weekly based on member requests, game popularity and publishers' input; these games haven't been officially optimized for the service yet, aren't permanently stored on Nvidia's servers, and require users to download and install them every time they want to play one
No-cost access to the popular Destiny 2
By contrast, Google Stadia is a locked-down cloud gaming console into which users may not bring games that they own elsewhere. Also, Google launched Stadia with a mere 22 games, added four more a month later, and has announced plans to release over 120 games for Stadia by the end of 2020, with at least ten of them to be timed-exclusives for Stadia. Unlike NVIDIA's GeForce NOW users, Stadia users must pay for access to Destiny 2.
For Sony PlayStation Now users, there are currently over 800 games available, albeit limited to PlayStation 2, PlayStation 3 and PlayStation 4 games. Over 300 of the games are available for download to PlayStation 4 with new games being added every month. The service also allows PlayStation 2 and PlayStation 4 games to be downloaded to play locally on PlayStation 4.
Lower cost of ownership. NVIDIA's GeForce Now provides a broader set of free options than do its nearest competitors, and NVIDIA's game-streaming service is available in both free and paid forms. All of NVIDIA's GeForce NOW's 300,000 beta users now have automatically had their beta accounts converted to the free plan.
The free membership provides one-hour sessions with standard access, with the possibility of waits, to NVIDIA's GeForce NOW servers, with no limit to the number of sessions a user can play. NVIDIA's GeForce NOW premium experience features no-wait sessions with members enjoying priority access to GeForce NOW servers ahead of free members, extended session lengths of up to six hours. and exclusive access to RTX content.
For a limited time, NVIDIA is offering the premium experience as a Founders membership, with first 90 days free, with up to four hours of play per session, followed by a discounted rate of $4.99 a month for the remainder of 2020. The paid "Founders" premium tier costing $5 per month to stream at higher rates for larger resolutions.
By comparison, Google will eventually offer a free tier of Stadia, and will offer some free games for the Pro User to add to their libraries. However, Stadia is currently available only to subscribers who pay $129 for Stadia Founders Edition, then pay $10 per month for a Stadia Pro subscription. Stadia users must pay full retail prices to stream titles in Stadia's game library, though Google plans to offer a library of free games to Pro tier subscribers, as well as the first two years of Destiny 2 content for free for those who purchased the Founder's Pack. Stadia requires users to purchase games to stream via Stadia rather than pay for access to a library of games.
Sony offers a 7-day free trial for PlayStation Now. Once that ends, the user may choose from 1-month, 3-month, and 12-month subscription pricing options, with the latter providing "all you can play" access for $4.99 per month. A separate subscription fee for online multiplayer is not required for PlayStation Now games.
Higher quality service. NVIDIA has built in an impressive range of high-quality service capabilities into GeForce NOW, which include:
Leveraging NVIDIA's latest Game Ready Drivers for best performance
Support for the precision of keyboard and mouse gaming, as well as the optimizations associated with game controllers
Providing the ability to experience the newly released RTX ray-tracing capability (albeit not initially with all games that support this feature), which simulates the physical behavior of light to bring real-time, cinematic-quality rendering to even the most visually intense games
Offering users the ability to custom-configure their streaming settings (e.g., resolution, bitrate, V-Sync, frames per second) or select from three streaming quality presets, including Balanced (which uses 10GB of data per hour and offers the best blend of image quality and responsiveness); Data saver (which only uses 4GB per hour but implements technical compromises that NVIDIA says still assure "good image quality and gameplay"); and Competitive (uses 6GB and focuses purely on lowering latency, sacrificing visual quality for responsiveness when it needs to)
Stadia offers some compelling service-quality features, though several of them are still not yet incorporated into the generally available cloud service. Stadia currently supports the streaming of games in HDR at 60 frames per second with 4K resolution and anticipates eventually reaching 120 frames per second at 8K resolution. In addition, the service allows players cooperatively playing the same game with friends to have picture-in-picture inserts on their display of their friends' point-of-view in the game.
In the near future, Stadia will work with a newly developed Google controller that connects directly to the Google data center in which the game is running in order to reduce input latency. The controller will also embed Google Assistant to automatically search YouTube for relevant, helpful videos related to the game that the user is currently playing. Going forward, the Stadia service will integrate with YouTube, which will offer a "state share" feature that allows viewers of a Stadia stream to launch a game on the same save state as the streamer.
It's not clear whether Sony is planning to add sophisticated quality-of-service features such as those associated with NVIDIA and Google's game-streaming services.
Wrapping It Up: NVIDIA's GeForce NOW Does Not Disappoint
Gaming users who want a high-performance global multiplayer environment with PC-grade performance will not be disappointed with NVIDIA's GeForce NOW. The advantages of this newly available subscription service in broad device support, extensive game access, low cost of ownership, and high quality-of-service is too compelling to ignore.
Nevertheless, competition remains. Google Stadia is still a work in progress. It's clear that Google is investing deeply in order to field a respectable game-streaming solution and thereby boost usage and revenues for its streaming, cloud, and advertising businesses. We expect to see Google make great strides over the coming year with organic development, acquisitions, and partnerships to catch up to NVIDIA's GeForce NOW in the highly lucrative multiplayer gaming segment.
We also expect Microsoft to accelerate trials for Project xCloud this year and launch a commercial service by this time next year. Considering how pivotal streaming is to the future of the Xbox product, we expect to see a commercially available Microsoft "Project xCloud" achieve functional, performance, and price parity with both NVIDIA and Google's offerings within the coming 24 months, if not sooner.
The wild card is how Sony will evolve its more mature PlayStation offering to keep up with these deep-pocket rivals. Even more than Microsoft and Google, Sony has done a huge business in gaming terminals and titles for a long time, and it may move too slowly to shift toward an all-streaming future out of a concern for not cannibalizing that cash cow too soon.
NVIDIA, which has been largely a supplier of GPUs to the gaming market, has far less to lose if it puts investment and energy into growing GeForce NOW into its own cash cow.
Futurum Research provides industry research and analysis. These columns are for educational purposes only and should not be considered in any way investment advice.
Other insights from the Futurum Research team:
NVIDIA Furthers PC Gaming Lead as Ray Tracing Takes Over at Gamescon
Qualcomm Announces New Snapdragon 855 Plus Platform for Faster Multi-Gigabit and 5G Gaming, AI, and XR
Google Stadia Revolutionized Gaming — Here's Why It's Too Late
Image Credit: NVIDIA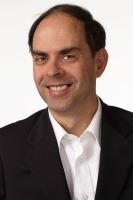 James has held analyst and consulting positions at SiliconANGLE/Wikibon, Forrester Research, Current Analysis and the Burton Group. He is an industry veteran, having held marketing and product management positions at IBM, Exostar, and LCC. He is a widely published business technology author, has published several books on enterprise technology, and contributes regularly to InformationWeek, InfoWorld, Datanami, Dataversity, and other publications.