NVIDIA Unveils the World's 22nd Fastest Supercomputer — DGX SuperPOD
NVIDIA Unveils the World's 22nd Fastest Supercomputer — DGX SuperPOD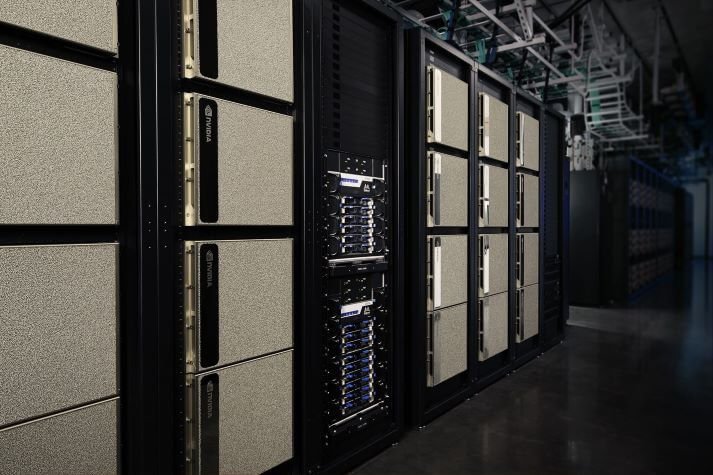 This week, NVIDIA announced DGX SuperPOD, which the company claims to be the world's 22nd fastest supercomputer. Built in only three weeks, and focused on both meeting the demands of, and accelerating, the company's autonomous vehicle program, this AI infrastructure will deliver processing capability to train the deep neural networks needed for safe self-driving vehicles. In the company's words: AI training of self-driving cards is the ultimate compute-intensive challenge." Read more over on the NVIDIA blog.
NVIDIA Unveils the World's 22nd Fastest Supercomputer — DGX SuperPOD
Analyst Take:  NVIDIA is up against the challenge of a somewhat stagnant PC and Compute market, and the company has also seen recent declines in gaming revenues. For a company that is hyper focused on just a few segments, these declines aren't going to make investors or industry analysts happy.
However, it appears that NVIDIA is doubling down on their efforts in automotive and the launch of their new DGX SuperPOD (kind of a pod) should provide them a boost in their ambitions in this space. As an aside, NVIDIA has recently seen growth rates of around 14 percent YoY in the automotive segment.
What Makes the NVIDIA DGX SuperPOD Interesting
The announcement of the NVIDIA DGX SuperPOD is interesting on two fronts. First, building a supercomputer that is 400x smaller (that isn't a typo) than typical supercomputers and then per NVIDIA's claims, being able to stand it up in three weeks as opposed to the more typical six to nine month setup period that coincides with current supercomputing technologies is a revelation.
NVIDIA also points out, as a point of reference, that with the DGX SuperPOD, they can run an AI training algorithm that will run an AI training model (Res net 50) from 2015 in 18 seconds. The same model took 25 days to run when it was first released. These results are certainly impressive. It's worth noting that the DGX SuperPOD runs on the Xeon Platinum 8100 from Intel (Skylake).
The more pressing question, though, is how does this launch help NVIDIA increase their dominance in the Automotive space?
Certainly losing their relationship with Tesla last year didn't help, but with new tools like the DGX SuperPOD at their disposal, can they parlay this into the growth the markets are looking for? According to the company's press release, the DGX SuperPOD would be an attractive solution for automotive makers in the process of scaling their investments in autonomous driving—and they all are. 
The expected total addressable market (TAM) for autonomous vehicles by 2025 by NVIDIA is earmarked at around $30 billion USD. A strong position in this space will certainly lead to growth and today anyway, NVIDIA holds consensus as the leader in AI training. However, with Intel and AMD both aggressively making plays at NVIDIA's business in AI and Compute, the company will need to continue to show innovation that usurps the pace of the market. If not, they will be vulnerable.
Futurum Research provides industry research and analysis. These columns are for educational purposes only and should not be considered in any way investment advice.
Check out some of my recent articles:
5 Roadblocks Holding Back Your Data-Driven Goals
HPE Discover 2019: HPE Goes All In With "Everything As A Service"
Demand Grows for Microsoft Dynamics 365 and Power Platform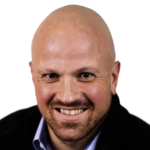 Daniel Newman is the Chief Analyst of Futurum Research and the CEO of The Futurum Group. Living his life at the intersection of people and technology, Daniel works with the world's largest technology brands exploring Digital Transformation and how it is influencing the enterprise. Read Full Bio