NVIDIA GeForce Launch Should Accelerate Growth for its GPUs
NVIDIA GeForce Launch Should Accelerate Growth for its GPUs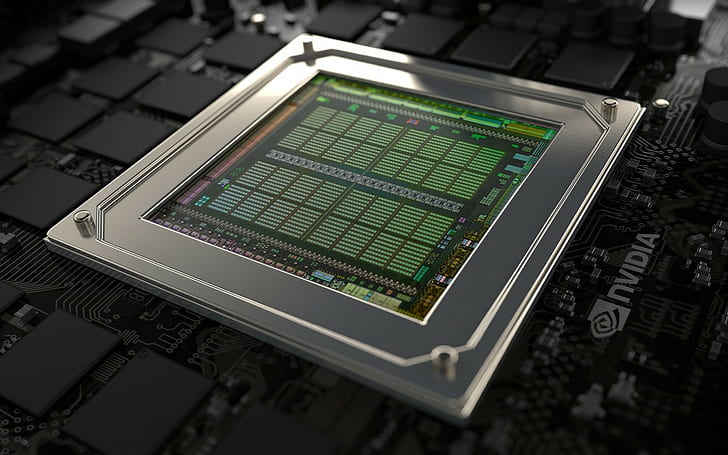 The News: Last Week, NVIDIA announced that its global OEM partners are bringing out more than 100 new thin, light and fast laptop models, all powered by NVIDIA GeForce® GPUs, including the just-launched GeForce RTX 2080 SUPER™ and 2070 SUPER GPUs for laptops.
The record-size launch also includes a range of RTX 2060-powered laptops starting at just $999. The new platforms are all based on the NVIDIA Turing™ architecture, which incorporates dedicated hardware RT cores to process ray tracing and AI in real time, delivering increased performance and enhanced visual fidelity for today's hottest games and major content creation applications. Read the full release from NVIDIA.
Analyst Take: During last Month's investor call, NVIDIA SVP of Marketing Jeff Fisher talked about NVIDIA's GPU business growth being up and this is with good reason. Besides the fact that there is a growing shortage in personal computers due to the COVID-19 pandemic and the run on laptops it has caused,  the company is now building technology that enables thinner, lighter laptops that are powerful, offer the best in graphics for gaming and have options that cost about the same as most mid tier laptops ~$1,000.00. These specs and pricing were unprecedented a short time ago, but no longer thanks to updates in the GeForce GPU architecture–This is especially true with the changes to Max Q dynamic boost, which is designed to improve per frame GPU and CPU power balancing.
A Quick Dive into NVIDIA MAX-Q Technologies
Part of the new updates include an addition to Nvidia Max-Q formula. The latest techniques and innovative cooling designs enable a four to ten percent performance increase.
The new design also enables even thinner, lighter, and more efficient laptops, and the whole catch is in the shared thermal design between the CPU and GPU. (The details can be read in the release above) 
Does NVIDIA Have a Shot of Grabbing a Larger Market?
These new machines that were announced during the launch represent a powerful class of personal computers that have the capabilities of serving as an all purpose machine for compute, entertainment, gaming and productivity. While the NVIDIA GPUs haven't necessarily become a household name outside of gaming, the shift in behavior that has been caused by the COVID-19 pandemic has reflected in greater numbers of streaming, gaming and remote work. For individual consumers that are seeking a PC that can do it all for an affordable price, this could be really compelling. For families that haven't seen lost employment, but are receiving those stimulus checks, I could see a new PC being a popular family purchase. These new GeForce powered machines make a strong case for serving all needs in the family. This could eventually help the NVIDIA GPU gain momentum and popularity with current and future consumers seeking to upgrade their devices. 
Overall Impressions on GeForce GPU launch. 
The commitment for mid-tier and upper-tier devices incorporating GeForce doesn't surprise me at all. NVIDIA has a top notch product that is sought by power users and its presence in all of these devices will certainly motivate a subset of consumers to buy. What I'm interested in watching for is whether or not these products at these price points may see a spike in demand and consumption as the "Stay at Home" orders continue and as consumers that are receiving checks from the stimulus look to upgrade their personal devices. With the rapidly growing volume of consumers streaming high definition content and/or gaming, there is a strong case to be made for investing in an "All in one" device that has the compute and graphics power to support all of the way a personal computer can and likely will be used. This is especially likely given these devices having sub $1,000.00 price points that have features that even a year ago gamers would have paid 2-3x as much for.
Bottom line, an already big win for NVIDIA may be a little bigger than expected due to a number of external factors–And for many users, this could build a new loyalty to the GeForce family that will see sales continue to grow into the future.
Futurum Research provides industry research and analysis. These columns are for educational purposes only and should not be considered in any way investment advice.
Related content from our Futurum Research Team:
Microsoft's Move to Acquire Affirmed Networks Aims to Deliver New Opps for 5G Ecosystem
Qualcomm's Tiered SOC Diversification Pays Off, Expands Footprint
Cisco Puts Up $225 Million to Combat Spread of COVID-19
Image Credit: NVIDIA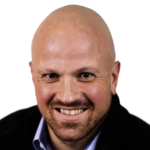 Daniel Newman is the Chief Analyst of Futurum Research and the CEO of The Futurum Group. Living his life at the intersection of people and technology, Daniel works with the world's largest technology brands exploring Digital Transformation and how it is influencing the enterprise. Read Full Bio