NVIDIA Announces Arm Acquisition and it's a Really Big Deal!
NVIDIA Announces Arm Acquisition and it's a Really Big Deal!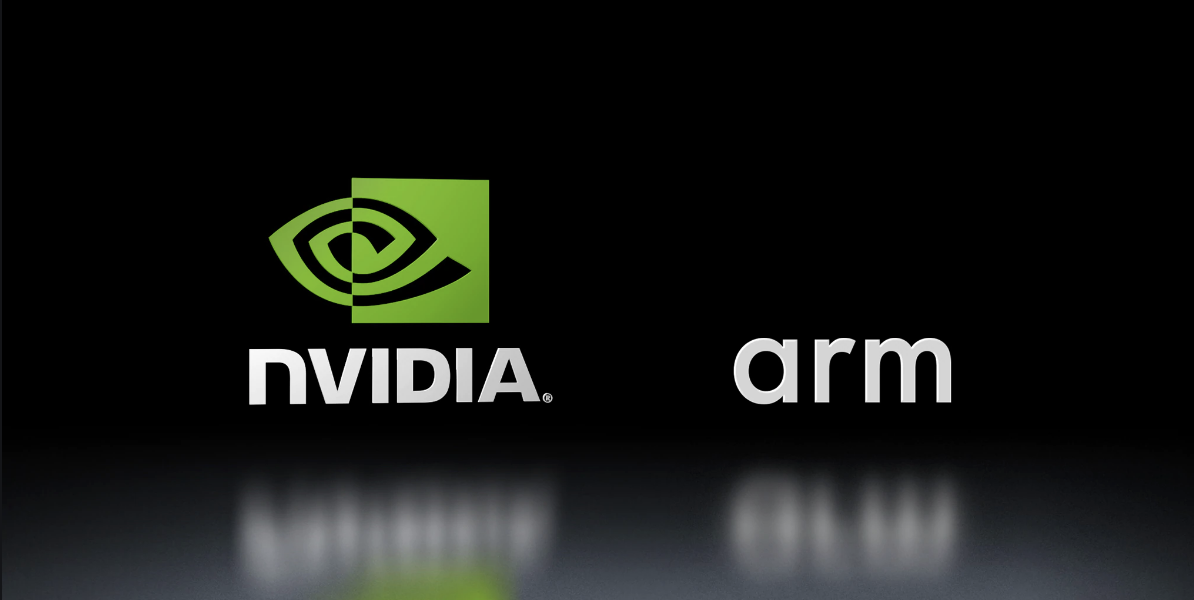 The News: NVIDIA and SoftBank Group Corp. (SBG) today announced a definitive agreement under which NVIDIA will acquire Arm Limited from SBG and the SoftBank Vision Fund (together, "SoftBank") in a transaction valued at $40 billion. The transaction is expected to be immediately accretive to NVIDIA's non-GAAP gross margin and non-GAAP earnings per share.
The following are the deal highlights
Price: $40 billion, paid for using a combination of NVIDIA stock and cash
Accretion:  The deal, upon closing will be immediately accretive to NVIDIA non-GAAP gross margin and EPS 
Cambridge investments: As part of the deal, the companies committed to Create "world-class" AI research and education center for healthcare, life sciences, robotics, and self-driving cars. Also, the newly formed company will build an Arm/NVIDIA-based AI supercomputer for research
Softbank ownership: Upon completion of the deal, Softbank will keep 10% stake in new entity and will remain committed to Arm's long-term success through its ownership stake in NVIDIA, expected to be under 10 percent.
Closing: While a timeline could not be confirmed, the expectation is to close in less than 18 months.
Read the full release from NVIDIA.
Analyst Take: First of all, I took a few moments to dissect the press release to answer some of the questions that the media, licensees and competitors will have about the deal. Specifically the operating structure, HQ location, IP location and business and licensing model going forward
Arm operating structure: Arm will operate as a division of NVIDIA.
Arm locality: Arm will continue to be headquartered in its current HQ location, Cambridge, UK.
IP locality: Will maintain registration in the UK
Licensing model: The business will continue to operate its open-licensing model while maintaining its global customer neutrality
What does an NVIDIA + ARM Future Mean For Growth?
Today, NVIDIA is a powerhouse for AI in the datacenter. Its Ampere architecture has been very well received and the company has expanded to full stack AI to include not just its historical strength in training, but to inference as well with a full stack of hardware, software and frameworks.
Adding ARM to the fold will expand its reach from edge to cloud. Datacenter, PCs, Smartphones, IoT and Edge Infrastructure will all be addressed through its hardware and/or IP.
In Jensen's analyst briefing, he alluded to significant post acquisition plans around the datacenter, and the potential for "large-core" general purpose processors.
I also see significant licensing opportunities for Ampere and other current NVIDIA offerings. This will likely include Mellanox, which in itself is new, but there is no reason that the powerful combination of NVIDIA GPU, ARM CPU and Mellanox (yes, now NVIDIA) couldn't create quite a powerful combination for the HPC market. Also, NVIDIA will almost certainly take advantage of the licensing capabilities of ARM to license IP around its GPU and NPU for SoC providers to include in their devices like phones, TV, Tablets and Automobiles.
The other area I see the two companies being opportunistic together will be around devices. NVIDIA based smartphones and Tablets using ARM IP. Also more powerful combinations to create high performance desktops and notebooks all seem well within reach.
Are There Risks of Customers Fleeing or Regulatory Scrutiny? 
I believe based on Jensen Huang's comments on the analyst call that there will be significant autonomy for ARM to continue to function and operate around what has worked.  This should largely keep licensees satisfied as the partnerships are critical to ARM's customers. This isn't to say there won't be questions, but Huang won't want to harm the success of ARM and the $40 Billion that was invested in this acquisition.
As it pertains to the regulatory environment, I don't see immediately any reason that it wouldn't, but that doesn't mean it won't take some time and cooperation to get done given the vast network of regulators–China being the most significant.
The companies themselves, don't have much, if any real overlap. ARM licenses IP and NVIDIA is a chip maker. The companies have distinctly different business models and there is no anti-competitive problems that I can see based on combined marketshare.
That said, it does make NVIDIA instantly more competitive with CPU makers like Intel and AMD, and you can be sure some of the licensees are anxious to hear that continuity will be in place. This may also lead to some concessions being made, but that will likely not play out in the public eye.
NVIDIA's recent success in shuffling the Mellanox deal through regulatory bodies in around 12 months makes me think this one shouldn't see a lot of trouble–but I'll be watching closely as this can be a sticky point with any deal. Odds are this one goes through.
Overall Impressions of the NVIDIA Acquisition of ARM
I mentioned when I first heard about this deal that it will have a significant effect on the semiconductor industry as well as on the future of chip building, devices and more. The importance of this deal truly cannot and should not be understated.
I'm encouraged by the fit of the two companies. This is truly a case where two organizations have almost no true overlap, but offer an immediate synergy for vertical and horizontal integration. NVIDIA will be bold in taking ARM's offerings more broadly into the data center, building on early successes with AWS Graviton and Fujitsu's High Performance Computers.
The indication that NVIDIA will be given broad autonomy to continue to do what it does best with licensing its IP in a neutral fashion will be both important. I'm certain big licensees like Qualcomm, Huawei and Samsung will all have many questions about the impact of this acquisition, but such autonomy should ultimately win cooperation–ARM is so important to many of these businesses that I believe all will want to find a path forward.
At $40 Billion, this deal is one of, if not the biggest semiconductor deal to date. I'm excited to follow the regulatory approvals and the continued uncovering of details that will follow as licensees, media and of course NVIDIA and ARM are able to share more. An exciting Sunday night announcement from a company that has been very exciting throughout 2020.
Once the deal is done, I expect things to move fast in terms of building on this acquisition. Anything less than fast would be downright surprising.
Futurum Research provides industry research and analysis. These columns are for educational purposes only and should not be considered in any way investment advice
Read more analysis from Futurum Research:
Amazon Hiring Spree Continues With September 16 Career Day
Microsoft Wins Department of Defense JEDI Contract Award Again – For Now Anyway
Oracle Returns to Annualized Growth in its Fiscal Q1 as Cloud Grows
Image:  NVIDIA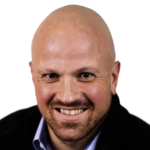 Daniel Newman is the Principal Analyst of Futurum Research and the CEO of Broadsuite Media Group. Living his life at the intersection of people and technology, Daniel works with the world's largest technology brands exploring Digital Transformation and how it is influencing the enterprise. Read Full Bio