NVIDIA GTC 2022: NVIDIA and Pluribus Networks Seek to Unify and Secure Cloud Networks by Extending SDN Fabric Automation to DPUs
NVIDIA GTC 2022: NVIDIA and Pluribus Networks Seek to Unify and Secure Cloud Networks by Extending SDN Fabric Automation to DPUs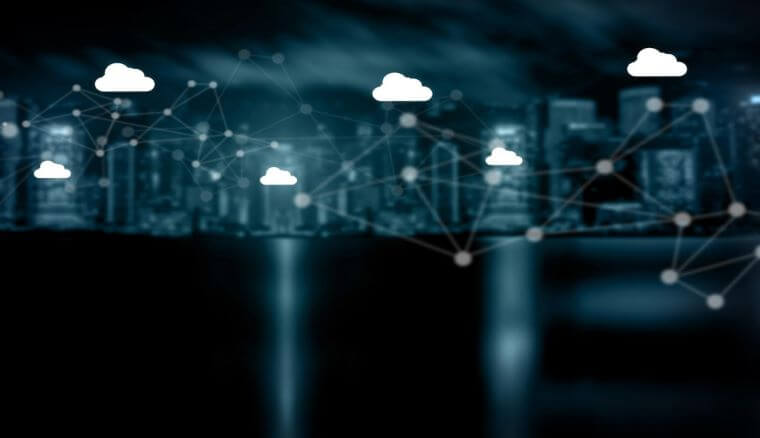 The News: NVIDIA and Pluribus Networks spotlighted a highly scalable, SDN-automated distributed cloud network fabric that is designed to operate in a unified, consistent manner across both data center switches and data processing units (DPUs) and supports insertion of DPU endpoints into the fabric. The fabric design targets providing a uniform network operating environment with automation, network virtualization, and resource pooling for efficient infrastructure utilization and security to all workloads and devices across the data center. Watch the NVIDIA GTC Session here.
NVIDIA GTC 2022: NVIDIA and Pluribus Networks Seek to Unify and Secure Cloud Networks by Extending SDN Fabric Automation to DPUs
Analyst Take: NVIDIA and Pluribus Networks capitalized on NVIDIA GTC 2022 to advance their collaboration over the past year to drive unified, secure cloud networking through the extension of SDN fabric automation to NVIDIA DPU technology. Today, high-performance private cloud networks are increasingly incorporating DPUs for powerful, distributed networking and security capabilities running on servers without compromising performance.
However, not every server will initially support a DPU, and some devices connecting to the network are unable to incorporate one. The fabric design supports single-tenant or multi-tenant environments and is independent of virtualization frameworks supporting bare metal, any mix of hypervisors (KVM, ESXi, HyperV), and Kubernetes container orchestration frameworks.
By porting Pluribus Netvisor ONE OS to NVIDIA's Bluefield DPU, I see both players providing a common OS across open switches and DPUs across hybrid and multi-cloud environments. This also entails Netvisor ONE OS running on Bluefield Arm-based CPUs, leveraging hardware accelerators assuring fabric-wide security across cloud networks. As such, the solution can deliver full isolation from server CPU and OS with no server-side software, enabling streamlined operations.
Additionally, the NVIDIA Pluribus solution supports switch-based fabric services that extend to legacy servers, appliances, and IoT devices that cannot use DPUs. This approach can enable and assure incremental DPU deployments and smoother migrations across mixed non-DPU and DPU environments.
I anticipate the NVIDIA Pluribus collaboration can support use cases that help enable the unified cloud networking vision. For example, delivering unified multi-hypervisor cloud fabric overlays across fragmented compute environments by offloading virtual switching to DPUs that establish clear demarcation between compute and network domains with zero-trust administration and simplified host networking. This can liberate CPU cores to run tenant workloads instead of security and network tasks.
The solution can help drive micro-segmentation with distributed firewall implementations for East-West cloud traffic. I see this use case diminishing and ultimately eliminating physical or virtual security appliance sprawl and clutter for East-West traffic. As such, optimizing the amount of traffic and latency traversing the core network becomes attainable by eliminating traffic tromboning typical of centralized services architectures.
From my perspective, the use case for distributed, pervasive visibility services at the server edge is a compelling cloud networking benefit and differentiator. Key benefits include gaining East-West granular telemetry (e.g., TCP/UDP/ICMP, DNS, DHCP, NTP) integrated in the DPU/switch as well as filter and replicate traffic to anywhere in the fabric to multiple security and monitoring tools without taps and external Network Packet Brokers.
Key Takeaways on NVIIDIA and Pluribus Networks Extending SDN Fabric Automation to DPUs
I believe the NVIDIA Pluribus Networks collaboration can play a major role in driving the implementation of SDN fabric automation to DPUs, enabling unified cloud networking for both server and compute applications. Unified cloud networking can provide tangible benefits such as enabling clear demarcation between compute and network domains all with zero-trust administration. As a result, I expect the collaboration to swiftly broaden cloud ecosystem interest and acceptance of the unified cloud networking for server and compute proposition.
Disclosure: Futurum Research is a research and advisory firm that engages or has engaged in research, analysis, and advisory services with many technology companies, including those mentioned in this article. The author does not hold any equity positions with any company mentioned in this article.
Other insights from Futurum Research:
Pluribus Networks Unified Cloud Networking Envisions Unity Throughout Cloud Networking
Pluribus Takes Network Visibility for Cloud Native Apps to the Next Level and Commits to 400 GbE
Pluribus Networks and ITRenew Team Up to Smash TCO while Improving Sustainability for Private Cloud Infrastructure
Image Credit: Edge Industry Review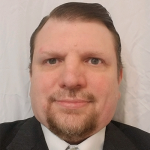 Ron is an experienced research expert and analyst, with over 20 years of experience in the digital and IT transformation markets. He is a recognized authority at tracking the evolution of and identifying the key disruptive trends within the service enablement ecosystem, including software and services, infrastructure, 5G/IoT, AI/analytics, security, cloud computing, revenue management, and regulatory issues. Read Full Bio.