Nokia Fiscal Q4 2022 & FY 2022: Demonstrates Impressive Company-wide Progress with Turnaround Mission
Nokia Fiscal Q4 2022 & FY 2022: Demonstrates Impressive Company-wide Progress with Turnaround Mission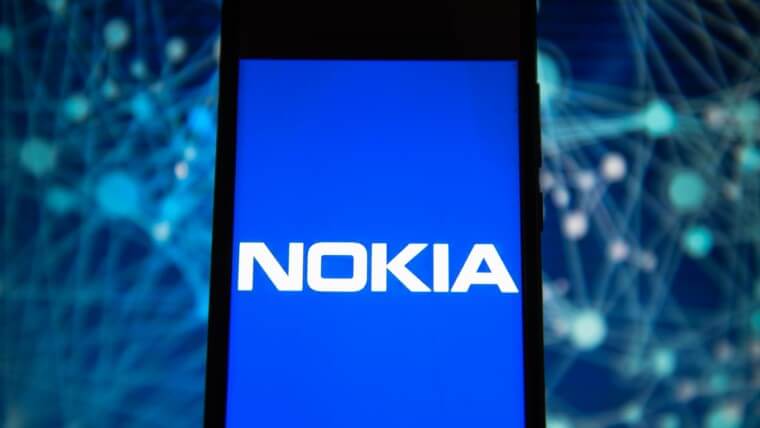 The News: Nokia (NYSE: NOK), reported its fourth quarter (Q4) and full-year (FY) results on January 26, 2023. Impressive.
Key Q4 2022 and FY 2022 Financial Highlights:
Q4 net sales grew 11% YoY in constant currency (16% reported). Full year net sales grew 6% (12% reported).
In Q4 Network Infrastructure grew net sales 14% in constant currency with all units contributing. Mobile Networks grew 3% with a meaningful shift in regional mix in the quarter while Cloud and Network Services grew 5%. Nokia Technologies grew 82% as a long-term licensee exercised an option leading to higher revenue recognition in Q4.
Enterprise net sales grew 49% YoY in constant currency in Q4 (55% reported); 21% in FY 2022 (27% reported).
Q4 comparable gross margin +340bps YoY to 43.5% (reported +330bps to 42.8%), with 240bps of expansion related to the Nokia Technologies option exercise. Comparable operating margin +130bps to 15.5% (reported +30bps to 11.8%).
Q4 operating margin improved YoY due to the combination of the exercised option in Nokia Technologies and stronger margin in Network Infrastructure offsetting declines in Mobile Networks (regional mix shift) and greater losses in Group Common and Other primarily related to the strong venture fund performance in the prior year.
Re-recognized deferred tax asset of EUR 2.5B in Q4 which boosted reported net profit and EPS.
Q4 comparable diluted EPS of EUR 0.16; reported diluted EPS of EUR 0.56. Full year EUR 0.44 and EUR 0.75 respectively.
Q4 free cash flow positive EUR 0.4B, net cash balance of EUR 4.8B. Full year free cash flow EUR 0.8B.
Board proposes dividend authorization of EUR 0.12 per share.
Nokia expects 2023 full year net sales of between EUR 24.9B to 26.5B, comparable operating margin between 11.5 to 14.0% and Free Cash Flow conversion from comparable operating profit of 20 to 50%.
Read the Nokia Press Release here.
Nokia Fiscal Q4 2022 & FY 2022: Demonstrates Impressive Company-wide Progress with Turnaround Mission
Analyst Take: Nokia President and CEO, Pekka Lundmark, touted the company's Q4 2022 and FY 2022 results as validating its strategic commitment to year-long acceleration in 2022. He touted Nokia's constant currency FY net sales growth accelerated to 6% and the company maintained a stable comparable operating margin of 12.5%.
He advocated that the highlight of Q4 2022 was what he described as Nokia's stellar Network Infrastructure performance, which grew net sales 14% in constant currency with significant operating margin expansion. Of note, Nokia saw acceleration in both its Optical and IP Networks businesses with net sales growing 21% and 11% respectively. Mobile Networks delivered 3% constant currency growth in Q4 with operating margin declining YoY, as anticipated due to changes in regional mix. On a full-year basis, Mobile Networks' 3% net sales growth and 90bps higher operating margin is encouraging after a reset the previous year. Nokia continues to see solid demand trends in Network Infrastructure and Mobile Networks as the company looks ahead into 2023.
Nokia Q4 2022 and FY 2022: Enterprise Waxes
Nokia's cloud and network services unit, which includes enterprise-focused product lines, reported YoY growth of 2% to EUR 3.35B. Now enterprise customers account for around 8% of all revenues. We find Nokia fulfilled its strategic goals of broadening its customer base and growing in the Enterprise segment by attaining 21% net sales growth in constant currency for FY and 49% growth in Q4. Nokia accomplished these growth milestones by adding 45 private wireless customers in Q4 and adding high-profile webscale wins.
We find that organizations that are investing more in private mobile networks, 44% are already using 5G and another 8% are using a blend of 5G with 4G LTE. While macroeconomic market conditions for 2023 are uncertain, spending on 5G and LTE private networks is steadily growing — expected to reach $7.7 billion in 2027. Specifically, 35% of this spending will be generated by the manufacturing sector and 32% by the mining, oil & gas sectors.
Overall, private 5G networks are expanding as the preferred connectivity technology for advancing enterprise digital transformation journeys, especially throughout verticals such as automotive, manufacturing, mining, and utilities/energy. From our view, this trend confirms Nokia is targeting the right space and is poised to win more deals across the private wireless segment and helping augment its 2023 outlook.
Nokia Q4 2022 and FY 2022: Network Infrastructure Shines
From a regional perspective, India proved a shining star as accelerating 5G build-outs resulted in Q4 sales more than doubling to EUR 568 million from EUR 248 million, which notably offset the slowdown in North America, which declined 12% to EUR 2.07 billion due to lower sales of 5G equipment.
We anticipate that within key markets government-mandated restrictions on 5G network technology sourced from China, particularly Huawei, will continue to aid Nokia's overall Network Infrastructure and Mobile Networks business. We view Nokia's significant strides in the India 5G market a beneficiary of the India government's restriction on China-originated mobile technology on national security grounds, an extension of the ongoing India-China border dispute. While Nokia Mobile Networks delivered relatively modest QoQ net sales growth in Q4, we believe operators that are exploring Huawei and/or ZTE mobile network replacement strategies will continue to buttress Nokia mobile network prospects.
We also credit Nokia's decision to develop its mobile access network portfolio on the foundation of its ReefShark system-on-chip (SoC) chipsets in alliance with key partner Marvell. The result of their alliance is the delivery of an advanced radio access and transport processing platform using Marvell's 5nm Arm Neoverse N2 multi-core OCTEON 10 DPU offering.
In addition, U.S. operators are required to remove and replace existing Huawei and ZTE gear after the vendors were classified national security risks. The U.S. Congress in 2020 set aside around $1.9 billion to fund and implement the initiative under the Secured and Trusted Communications Act. Initial operator reimbursement application requests totaled approximately $5.6 billion, indicating more U.S. pipeline activity over the next few years. From our view, this represents a distinct sales and marketing opportunity for Nokia mobile gear even factoring in delays in fulfilling the replacement mandate and competitive pressures from main rivals such as Ericsson and Samsung as well as Open RAN specialists.
Of note, we see Nokia gaining early mind share in the mobile ecosystem-wide drive toward broader Open RAN adoption at least in relation to major traditional RAN rival Ericsson, let alone Huawei and ZTE who are both operating under restrictions imposed on Open RAN by China's government. We see Open RAN gaining market momentum in the post-pandemic era as the nascent market over hyping of the technology cycles down and increasingly aligns with the strategic goals of major operators. We expect that fulfilling the organization-wide sustainability missions of the major operators in areas such as achieving net zero emissions is one key aspect that will help accelerate broader Open RAN consideration and adoption.
However, early mind share gains do not automatically assure new RAN business, let alone the potential for future Open RAN deals. Nokia is not unique among established RAN suppliers in addressing the dual task of defending its existing RAN base while assisting customers in the transition toward Open 5G networking, including Open RAN as well as O-RAN implementations supported by the O-RAN Alliance using a fully disaggregated approach that deploys mobile fronthaul and midhaul networks built primarily on cloud native principles.
Aside from keeping customers in its footprint Nokia faces a broader spectrum of competitors including Open RAN focused players such as Mavenir and Rakuten Symphony, established Japan-based mobile network suppliers such as NEC and Fujitsu, as well as overlapping cloud-based offerings from hyperscalers such as Azure for Operators. On the other hand, Nokia also has new opportunities to raid the mobile network/RAN business of established rivals beyond Huawei and ZTE.
Nokia Fiscal Q4 2022 and FY 2022: Key Takeaways and 2023 Outlook
Nokia expects another year of growth in 2023 despite macroeconomic uncertainties and is targeting full year net sales of between EUR 24.9B and EUR 26.5B due mostly to robust demand, indicating between 2% and 8% growth in constant currency. Nokia is also targeting comparable operating margin in the range of 11.5% to 14%.
While such growth means Nokia has another year of working capital build constraining its free cash flow conversion from comparable operating profit to a range of 20% to 50%, Nokia is expecting substantially stronger cash flow in 2024. Due to its confidence in the company's long-term outlook and strong balance sheet position the Nokia Board is proposing an increase in the dividend to EUR 0.12 per share.
Overall, we believe Nokia's Q4 2022 and FY 2022 results demonstrate that the company has made significant strides in advancing its turnaround mission with 2023 promising more progress in alignment with its long-term outlook and mostly positive 2023 expectations.
Disclosure: Futurum Research is a research and advisory firm that engages or has engaged in research, analysis, and advisory services with many technology companies, including those mentioned in this article. The author does not hold any equity positions with any company mentioned in this article.
Analysis and opinions expressed herein are specific to the analyst individually and data and other information that might have been provided for validation, not those of Futurum Research as a whole.
Other insights from Futurum Research:
Nokia Uses SaaS to Spur Fixed Networks Portfolio Availability and Innovation
Nokia and Google Smartly Advance 4G/5G Network Slicing
Ericsson, Nokia, and Samsung Do Airtel New 5G Deals in India
Image Credit: CNBC