Nobody is Cutting Slack any Slack after Another Uninspiring Quarter
Nobody is Cutting Slack any Slack after Another Uninspiring Quarter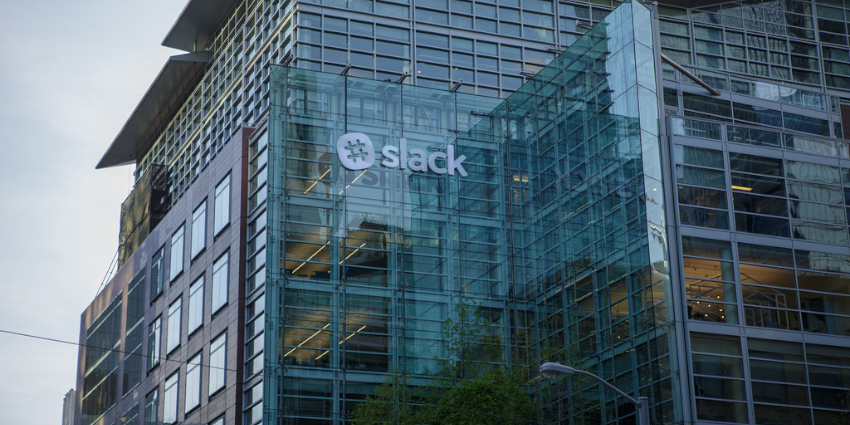 The News: Slack shares fell as much as 20% in extended trading on Tuesday after the team communications software company reported fiscal second-quarter results and full-year guidance that exceeded analysts' expectations. Although it beat on full-year guidance, revenue growth in the quarter, which ended on July 31, came in below 50% on an annualized basis, in line with the two previous quarters. That's a disappointment compared with video-calling software company Zoom, which showed 355% growth during the coronavirus pandemic.
Here's how the company did:
Earnings: 0 cents per share (break-even), adjusted, vs. loss of 3 cents per share as expected by analysts, according to Refinitiv.
Revenue: $215.9 million, vs. $209.1 million as expected by analysts, according to Refinitiv.
Read the full news piece on CNBC.
Analyst Take: Sometimes a company's performance can be best summarized using a single tweet. In this case, I almost didn't write the article because this was more or less the entirety of how I feel.
Any other year, @SlackHQ results would be pretty good. 30% YoY growth. However, with @zoom_us, @MicrosoftTeams and @Webex all growing at a much faster rate, you have to wonder if $Work missed its best opportunity for exponential growth? #Earnings https://t.co/PbKLwGLlVA

— Daniel Newman (@danielnewmanUV) September 8, 2020
However, there is some context here and it needs to be said.
Slack makes a cool product. It's users like the product, but if you can't blow the doors off of earnings for a product made to be used in remote and work from home settings, while all of your competitors are doing just that, then you have a major problem. Slack has a major problem–Even if it did see relatively nice growth, which like I said, in almost any other quarter would have been sufficient.
What is Driving Slack to Mediocrity
There are probably a number of different theories as to what is keeping Slack from growing faster, but I base its stagnation on three things.
Covid-19 forced IT departments to consider IT sprawl and reign in unnecessary spending. Slack was a big Shadow IT play and I believe many IT departments decided to focus in on Microsoft Teams as the priority UC platform. This is especially true for messaging. As it pertains to Video, I think Zoom and Cisco along with Microsoft all were more complete and easier to use given Slack really is a messaging platform with some enhanced capabilities.
Slack had some security issues and privacy concerns dating back to when it revealed its popular emojis. This hasn't been rampant, and in fairness, it hasn't been outwardly as problematic as Zoom. However, Cisco and Microsoft have much more entrenched security trust among IT. So building on the first point, and the added security pressures caused by the pandemic, trust was in the favor of the incumbents for messaging and collaboration platforms for any company not named Zoom.
The deceleration of Slack actually was already a problem before Covid-19 became an accelerator for collaboration tools. The lack of growth in comparison to its friends and neighbors simply exacerbated the extent of this deceleration.
Final Thoughts on Slack Earnings
Slack is in a tough position. I have long felt acquisition is their best bet and I would love to see a Zoom + Slack marriage. If the growth continues to stagnate, that, or another transaction may be the next step.
Having said that, Slack is growing. It beat revenue and earnings targets. But, we all know those were pretty friendly this quarter. At this point Slack needs to be growing near triple digits to excite investors and media about its prospects. Heck, AWS is still growing 30% even at $10 Billion. Fair comparison? Not sure it matters.
Slack's earnings were fine, but these numbers inspire no one in an economy tailor made for its product where every one of its competitors is growing faster.
Futurum Research provides industry research and analysis. These columns are for educational purposes only and should not be considered in any way investment advice
Read more analysis from Futurum Research:
Amazon Set to Invest $18 Billion in Small and Medium Business in 2020
Microsoft Wins Department of Defense JEDI Contract Award Again – For Now Anyway
Zoom Follows Blowout Quarter with Blowout Quarter
Image:  Slack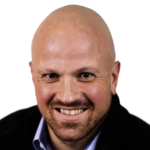 Daniel Newman is the Chief Analyst of Futurum Research and the CEO of The Futurum Group. Living his life at the intersection of people and technology, Daniel works with the world's largest technology brands exploring Digital Transformation and how it is influencing the enterprise. Read Full Bio