New Software Intelligence Apps Unveiled by Dynatrace
New Software Intelligence Apps Unveiled by Dynatrace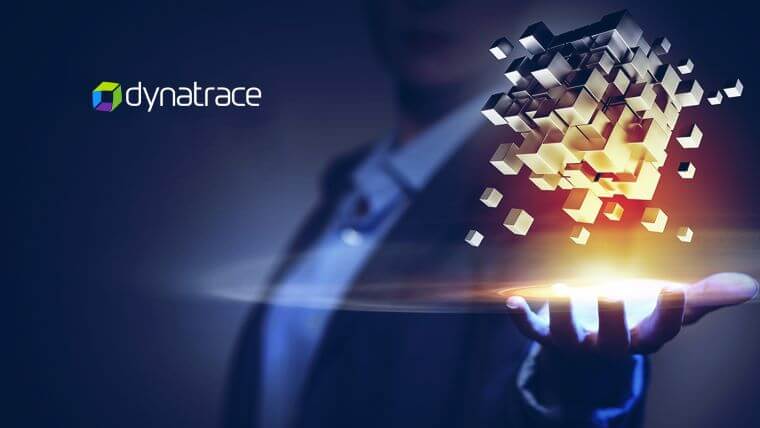 The News: New software intelligence apps delivering Carbon Impact, AutomationEngine, and AppEngine capabilities for enterprise users were announced by Dynatrace at the company's annual Perform 2023 cloud transformation event recently in Las Vegas. The three new apps were among a collection of new features that were built to expand the software intelligence vendor's always-evolving Dynatrace Platform. Read the full Press Releases for the new Dynatrace Carbon Impact, AutomationEngine and AppEngine applications in the Dynatrace newsroom.
New Software Intelligence Apps Unveiled by Dynatrace
Analyst Take: The new software intelligence apps unveiled by Dynatrace are designed to give busy enterprises deeper analytics and information about their critical business applications and processes. And for growing enterprises, having more business insights and information is always an important requirement to successfully battle competitors and drive new improvements within their IT systems.
That is what makes these new Dynatrace apps so useful for enterprises. By constantly creating new components for the Dynatrace Platform, the company continues to prove its dedication to helping its customers solve their most pressing business challenges more quickly.
Piece by piece, I believe that Dynatrace's efforts in making these kinds of additions and improvements is important because it helps enterprises continually stay abreast of the new challenges that affect them. I love this straight-forward strategy and I applaud Dynatrace for taking these responsibilities to its customers so seriously.
New Software Intelligence Apps in Detail
Let us look at each of these three new Dynatrace apps individually to examine their use cases.
The Dynatrace Carbon Impact app provides real-time insights into the carbon footprint of an organization's Dynatrace-monitored hybrid and multicloud ecosystem, giving customers fresh data that shows them the progress of their carbon reduction efforts. The Carbon Impact app was developed by Dynatrace using its new Dynatrace AppEngine, which gives IT teams a simpler, low-code approach to deliver custom, regulatory compliant, and intelligent data-driven apps to fulfill a wide range of needs for enterprises.
Interestingly, though cloud providers share their own carbon footprint data for the services they provide, that information typically only covers individual SaaS services used by the client rather than also including carbon use for the hybrid and multicloud ecosystems used by the cloud companies, according to Dynatrace.
To gain those additional insights, enterprises can use the much more detailed carbon impact data provided by the new Dynatrace app, which calculates, tracks, and reports the carbon footprint of Dynatrace-monitored hybrid and multicloud ecosystems in total, according to the company. As part of the complete Dynatrace Platform, the Carbon Impact app provides useful and detailed process- and app-level optimization insights for customers.
Meanwhile, the Dynatrace AutomationEngine app brings new capabilities to the Dynatrace Platform that aim to add answer-driven automation which is designed to let customers operate their cloud infrastructures more efficiently. The AutomationEngine includes an intuitive interface, no-code and low-code toolsets, and is built with Dynatrace's Davis AI default causation engine, which all combine to streamline cloud operations for enterprises. By incorporating Dynatrace's answer-driven automation across BizDevSecOps workflows, companies can directly battle cloud complexity, while moving more quickly and doing more with fewer resources, according to Dynatrace.
Also introduced was the Dynatrace AppEngine app, which is another low-code tool that allows enterprise employees to design and build custom, compliant, and intelligent data-driven apps for their IT, development, security, and business teams as needed. By putting the AppEngine capabilities into the hands of employees, they can gain needed insights from their own critical business cloud data without having to wait for IT personnel to build the apps for them, empowering workers and driving new efficiencies for organizations.
Dynatrace's New Software Intelligence Apps: What They Deliver for Customers
All three of these new Dynatrace Platform apps, and several others that were also announced at the company's Platform 2023 event, bring valuable and broad new capabilities and insights to enterprises that are still struggling to keep up with and better utilize their growing stores of cloud data.
I believe that these new Dynatrace apps add important flexibility and information for the company's customers, giving them fresh and previously unavailable business insights that will benefit them, especially during today's still challenging macroeconomic conditions around the globe.
It is great to see such continuing innovation within Dynatrace's top platform as it adds new innovations and features to further drive the business success of their customers and partners.
Dynatrace has exhibited these constant innovations consistently during its history. Last October, Dynatrace added its homegrown Grail data analytics and management tools to its Dynatrace Software Intelligence Platform to unify observability data with security and business data stored in siloed cloud-native and multicloud environments. Using Grail, enterprise customers can solve some of their biggest configuration challenges, including how to make their huge stores of data work effortlessly with the software applications they are using.
The latest Dynatrace product enhancement announcements will go far to helping enterprises better organize and operate their IT infrastructures to drive their businesses forward. It will be interesting to watch for the next iterations of Dynatrace Platform apps in the future as the company continues to serve its customers with energy and innovation.
Disclosure: Futurum Research is a research and advisory firm that engages or has engaged in research, analysis, and advisory services with many technology companies, including those mentioned in this article. The author does not hold any equity positions with any company mentioned in this article.
Analysis and opinions expressed herein are specific to the analyst individually and data and other information that might have been provided for validation, not those of Futurum Research as a whole.
Other insights from Futurum Research:
Software Intelligence Vendor Dynatrace Boosts Data with Grail
A Deep Dive Into Intel's Advances in Artificial Intelligence and Workload Acceleration
Honeywell Data Center Software Suite Bolsters DC Operations
Image Credit: Expert-APM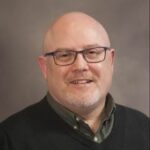 Todd is an experienced Analyst with over 21 years of experience as a technology journalist in a wide variety of tech focused areas.