New Research: RPA is Essential to Fulfilling Organization-wide Strategic Business Objectives
New Research: RPA is Essential to Fulfilling Organization-wide Strategic Business Objectives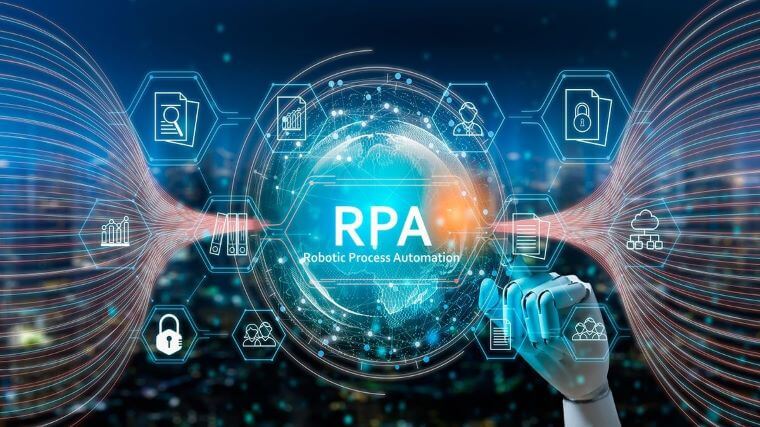 The News: Unfolding global events in 2020 such as the COVID-19 pandemic and rapid buildout of remote workforces are playing a pivotal role in validating that robotic process automation (RPA) is a game changing technology, saving time and money on repetitive manual tasks, boosting productivity, and improving the overall employee experience. Organizations are accelerating their adoption of RPA on an enterprise-wide basis to create business value and competitive advantages. Now organizations must understand how they can optimize their investments and broaden workforce acceptance of RPA in order to fuel their overall competitiveness and fulfill their prime business objectives.
RPA is Essential to Fulfilling Organization-wide Strategic Business Objectives
Analyst Take: Our newest research report, "Where the Culture of Automation Fulfills Strategic Business Objectives" done in partnership with UiPath – offers a look into how businesses are implementing Robotic Process Automation (RPA) solutions, including their perceptions of value, impact on the organization and top barriers and challenges.
To better understand the current and future state of RPA, the research and analysis team at Futurum Research developed a research program based on a multi-question, double-blind survey presented to more than 500 high-level business and technology executives directly responsible for the planning, management, and use of automation technologies.
The survey and the resulting research focused on five major issues including perceptions of value, key investment drivers, top barriers and challenges, the impact on employees and organizations, and the most successful use cases driving investment in RPA solutions.
Futurum Research set out to not only leverage this survey data for direct market insights, but to also be able to identify where organizations are successful in assimilating RPA into their organizations.
Our goal was to understand workforce perception of RPA and how successfully organizations are communicating RPA's role and benefits throughout their workforce; specifically pinpointing the drivers for RPA investment and obstacles to RPA adoption, as well as exploring the impact is having on organizational operations and staff.
Five Key Research Insights on RPA
Within this report, we offer five key research insights on the perception of RPA, the investment drivers of RPA, obstacles to RPA adoption and how to identify and surmount them, the role communication within the organization plays in successful RPA adoption and cultural transformation, and the top use cases spurring the adoption of RPA today and beyond.
The Perception of RPA is Evolving, and Organizations Need to Keep Up
As RPA gains broader acceptance in enterprise settings and moves to more pervasive adoption, the challenges posed by the underlying technology and its potential as being perceived as disruptive should not be ignored. Enterprises also need to focus on looking beyond the hype surrounding RPA as a technology enabler and dig deeper into how RPA can bring unique technical advantages to business challenges such as dramatic reductions in operating costs, elastic scaling, and rapid return-on-investment (ROI) benefits. RPA should not be adopted purely because it is an emerging hot technology. Instead, business leaders spearheading this charge should look carefully at the potential use cases and ask tough questions of technical teams about the suitability of RPA technology to execute in any environment and across any scenario.
Investment Drivers for RPA are Broadening and Gaining Priority
RPA unlocks the potential to substantially improve enterprise ROI, due to its rapid deployment cycles, particularly in relation to alternatives like business process outsourcing and adopting business process management platforms. As such, it's critical to understand the success factors driving RPA investment. Without insight into investment patterns, RPA suppliers diminish their ability to capitalize fully on enterprise spending priorities as well as the growing business case warrant for enterprises to boost their RPA investments.
Identifying Obstacles to RPA is Essential to Driving RPA Adoption Success
Understanding barriers to adoption is critical to a successful RPA implementation strategy. Organizations need to focus on the areas that are creating the most significant obstacles, such as insufficient budget allocation and employee training. Most organizations we surveyed had a sense that their workforce adaptation to RPA is mostly successful, although there is room for improvement in transmitting the direct benefits to front line workers and middle management.
Communicating RPA Benefits Aids Organization Cultural Transformation
As organizations broaden their embrace of RPA, communicating the value of RPA across the entire organization becomes essential. Often ignored in the push to adopt RPA is ensuring the staff understands the benefits of RPA to not only the organization, but also to the individual employees themselves. Without effective communication, enterprises risk inflating cultural resistance to RPA adoption and decreasing employee morale.
Improving Employee Productivity and Increasing Business Value are Among the Top Use Cases for Spurring RPA Investments
While strategic drivers and use cases may vary between industries, the two use cases of improving employee productivity and increasing business value (profitability) are consistently cited as the most common and successful justifications for RPA investments, laying the groundwork for driving growth and increased business efficiency and value.
Bottom Line: Adopt RPA Strategically or Risk Organizational Discord
The technology of RPA is changing, as is its role with organizations. Business leaders must understand this and develop a strategy that will allow them to keep pace with these changes in order to optimize the benefits RPA can offer, today and in the future. The 2020 global COVID-19 pandemic and supply chain uncertainties have amply demonstrated the need for business agility and resiliency — and without question, RPA is part of the solution. Download our research report Where the Culture of Automation Fulfills Strategic Business Objectives and learn more about the integral role RPA can play within your organization today.
Futurum Research provides industry research and analysis. These columns are for educational purposes only and should not be considered in any way investment advice.
Other insights from Futurum Research:
Right Way to Think About RPA — It's Good for Everyone
Microsoft Leans Further Into RPA With Acquisition Of Softomotive
The Evolution Of RPA And IA–Futurum Tech Podcast Interview Series 
Image Credit: HelpSystems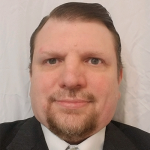 Ron is an experienced research expert and analyst, with over 20 years of experience in the digital and IT transformation markets. He is a recognized authority at tracking the evolution of and identifying the key disruptive trends within the service enablement ecosystem, including software and services, infrastructure, 5G/IoT, AI/analytics, security, cloud computing, revenue management, and regulatory issues. Read Full Bio.