MongoDB Announces Solid Q3 Earnings
MongoDB Announces Solid Q3 Earnings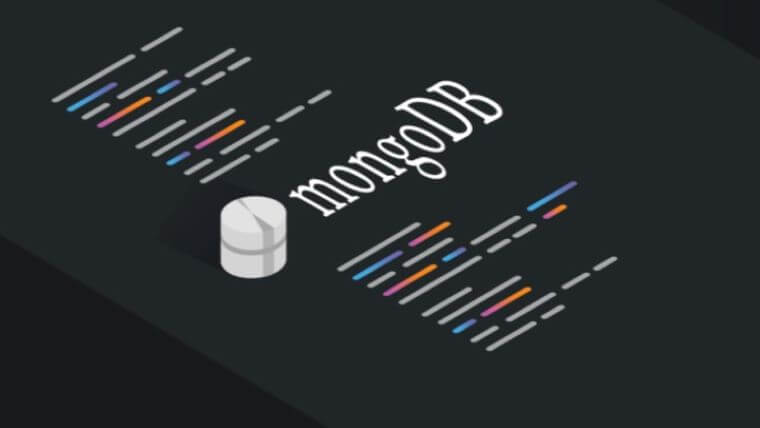 The News: As data becomes the new oil for many enterprises, the need to harness the speed of developer innovation, and couple this with how data is managed and how insight is garnered from this data is crucial. MongoDB is at the heart of this dynamic. The company announced Q3 earnings earlier this week.
MongoDB Announces Solid Q3 Earnings
Analyst Take: MongoDB is a company focused on empowering developers with the company's developer data platform delivered increasingly through a cloud consumption model known as Atlas. The company has had explosive growth over the last few years since pivoting to a cloud-based model and has more than 39,100 customers in over 100 countries. The developer focus has served the company well, with the MongoDB database platform having been downloaded over 325 million times.
Here's how the company did:
Earnings: 23 cents per share, adjusted, vs. a loss of 17 cents per share as expected by analysts, according to Refinitiv.
Revenue: $333.6 million, vs. $303.4 million as expected by analysts, according to Refinitiv.Revenue rose 47% year-over-year in the quarter that ended on Oct. 31.
Gross Profit: Gross profit was $240.0 million for the third quarter of fiscal 2023, representing a 72% gross margin compared to 70% in the previous year period.
Cloud Revenue: Atlas Revenue is up 61% Year-over-Year; 63% of Total Q3 Revenue
MongoDB has had a tough 2022 from a share price perspective, with the database vendor down 70% plus compared to 2021 highs. While the majority of this movement has been driven by a general cooling of the high-growth tech sector, it also reflects where MongoDB is in the company's growth trajectory. MongoDB is firmly in the high-growth cohort and is still posting losses. The street has taken a dim view of this type of stock over the last 12 months, but this doesn't change the fundamentals of where MongoDB is in the market.
The Futurum team got the opportunity to spend time with MongoDB leadership last week at AWS re:Invent. The clear takeaway is that the company was early to spot the trend for Database-as-a-Service (DBaaS), with the Atlas service having launched back in 2016. While other database vendors are announcing plans and early roll-outs, MongoDB has been in production winning customers for six years. It is hard not to overstate how this bodes well for the company. We are starting to see this early pivot to a cloud-based DBaaS model manifest itself in the company's results. The company said it had 39,100 customers at the end of the quarter, better than the 38,900 average estimates among analysts.
Daniel Newman and his co-host of The Six Five Webcast, Patrick Moorhead of Moor Insights and Strategy, discussed MongoDB's earnings in their latest episode. Check it out here and be sure to subscribe to The Six Five Webcast so you never miss an episode.
For MongoDB, Atlas is the Shining Star
Developers want ease of consumption, they don't want friction to adoption they crave simplicity. MongoDB's Atlas is at the epicenter of this trend toward developer-driven database platforms delivered in a seamless consumption model. The numbers speak for themselves: MongoDB's cloud database service called Atlas represents 63% of total revenue. We see this trend increasing, and believe this flywheel will drive adoption and help MongoDB with customer retention and internal cost management as the company looks to move toward overall profitability.
Doubling down on cloud-delivered consumption during the quarter, MongoDB rolled out use pay-as-you-go pricing for the company's cloud database on Microsoft's Azure cloud, hoping to accelerate developer innovation. MongoDB and Microsoft announced that the companies plan to make it easier for developers to build data-centric applications at scale with a new pay-as-you-go experience for MongoDB Atlas within the Azure Marketplace & Portal. In addition, the companies announced that MongoDB Atlas will be available as part of the Microsoft Intelligent Data Platform.
Guidance and Looking Ahead for MongoDB
During the after-hours earnings call, executives lifted their view for the full 2023 fiscal year. The leadership now see adjusted net income of 29 cents to 31 cents per share, compared to previous guidance that called for a loss of 35 cents to 28 cents per share. Looking ahead for revenue, MongoDB guided toward $1.26 billion, compared with its prior expectation of $1.2 billion. However, and of concern, COO & CFO Michael Gordon said the company expects Atlas consumption growth to slow consequentially in the fiscal fourth quarter.
As we track the progress of this fast-growing data platform vendor, we will be looking for the trifecta of topline revenue growth, Atlas adoption as a percentage of overall revenue, and the ability of the company to make progress to profitability. We see positive signs in all three directions and we remain bullish on the medium to longer-term prospects for MongoDB as the industry pivots towards the company's strategy of delivering a developer-focused data platform consumed via the cloud.
Disclosure: Futurum Research is a research and advisory firm that engages or has engaged in research, analysis, and advisory services with many technology companies, including those mentioned in this article. The author does not hold any equity positions with any company mentioned in this article.
Analysis and opinions expressed herein are specific to the analyst individually and data and other information that might have been provided for validation, not those of Futurum Research as a whole.
Other insights from Futurum Research:
The Six Five On the Road at AWS re:Invent 2022 w/ Andrew Davidson, SVP, Product Management, MongoDB
MongoDB Posts Stellar Q2 Earnings Results
MongoDB Announces Availability of MongoDB 6.0
Image Credit: TipRanks