Microsoft's Move to Make Power Automate Desktop Free is a Major RPA Power Play
Microsoft's Move to Make Power Automate Desktop Free is a Major RPA Power Play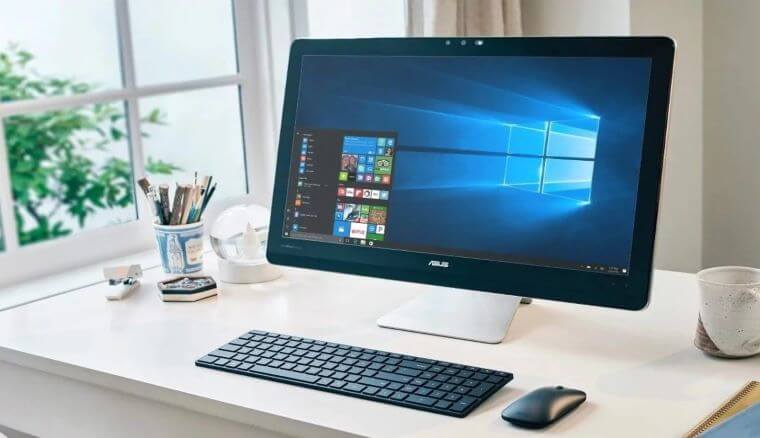 The News: At its Ignite 2021 event last week, Microsoft announced that its Power Automate Desktop is available for free to all Windows 10 Users. Power Automate Desktop is a Robotic Process Automation (RPA) solution and comes with 370 prebuilt actions that help users build workflows across different applications and take advantage of low code, no code technology to build their own scripts and develop their own automations. Read more about this announcement on Microsoft's blog.
Microsoft's Move to Make Power Automate Desktop is a Major RPA Power Play
Analyst Take: When I saw the news coming out of Microsoft's Ignite 2021 event this last week it immediately got my attention. As someone who is more than a little immersed in the automation space, a major player in the automation space making its software available for free is, well, big news to say the very least. Microsoft has an aggressive goal of bringing RPA to billions in the enterprise and if anyone is positioned to do that, it's Microsoft via the ubiquitous Windows 10 and Power Automate Desktop.
Robotic Process Automation (RPA) and intelligent automation have been a big focus for companies of all sizes over the course of the last few years, and with good reason. Today's business reality that whether it's back of the house or front of the house, if it can be automated, it should be automated, freeing up employees to do other more interesting, more important things. RPA was already gaining significant traction before a global pandemic set in, with intelligent automation not far behind for the more savvy organizations who understood the benefits that RPA and intelligent automation could deliver.
But when companies had to pivot almost overnight to a distributed, work from home workforce, for many, automation became a life saver. It also quickly sped up the adoption of automation. Smart businesses who were just dipping their toes into the automation waters quickly realized they could employ automation to both improve their internal employee experiences and also help deliver amazing, personalized, efficient customer experiences in the process. From the early days when banks were drowning in PPP loan applications, airlines were inundated with cancellation requests, and insurance companies were overwhelmed with customer questions and claims — to name just a few common use cases — automation was quickly recognized as a game-changer.
The Softomotive Acquisition Signaled What Was Ahead for Microsoft and Automation
Microsoft's acquisition of Softomotive, announced by Microsoft CEO Satya Nadella during his Build keynote in May of 2020, was an important driver in Microsoft's RPA strategy. It also signaled that Microsoft intended to take an aggressive position in RPA and take advantage of the vast benefits automation can deliver, along with addressing the very real need for organizations to speed up digital transformation initiatives.
Putting Softomotive into Microsoft's Power Automate platform resulted in an incredibly user-friendly platform in which to rapidly build and deploy automation for small to midsize deployments, automating tasks and freeing up time for more valuable work. The key benefits are the ease and attractiveness of low code/no code desktop automation capabilities and making it easy for citizen developers to play an active role in the company's digital transformation efforts, at a relatively low cost — and make their own jobs better along the way.
Democratizing RPA Development for All Within Power Platform
To be fair, the goals of democratizing RPA development and the offering low-code, no-code applications aren't new. In fact, those exact words and selling points, are used somewhat exhaustively by just about every purveyor of automation software. But that is what Microsoft is doing with its Power Automate Desktop solution — democratizing development. Anyone can do it. They don't have to be a software engineer, don't have to know how to code or learn how to code, and just about anyone can build automations and rapidly deploy them in order to help get things done.
Why Microsoft's Power Automate Desktop RPA Move is a Big One
Here's why Microsoft's move to make Power Automate Desktop free is such a major power play — it opens the floodgates for any enterprise that wants to integrate RPA into business operations, and to have zero cost associated with that is incredibly attractive. It potentially cuts into market share for every other player in the automation space, including those who integrate with Microsoft in some way. According to recent research from HFS Research, surveying 400 companies about automation software and asking who their primary providers were, produced interesting results. The most interesting of those results is the fact that large enterprise companies are making significant inroads in the RPA and intelligent automation space.
On that primary automation provider question posed by HFS Research, UiPath led the pack, at 30%, and Microsoft, a relatively new entrant into the automation space, came in at 23%. SAP, who has likewise been acquiring automation companies, was at 22%, and tied with an early name in the automation space, Blue Prism. Automation Anywhere was at 21% and Pegasystems 20%. Enterprise giants have quickly come to dominate the automation software space.
My point here is simple: Microsoft is already top of mind as an automation solution provider, and making its Power Automate Desktop and access to RPA free is pretty brilliant. With the proliferation of Microsoft in the enterprise space in general — as well as in the small to midsize space — this bodes well for the widespread adoption of RPA at a fairly rapid space. Without a $15 license per user, for Microsoft Windows 10 customers there is absolutely nothing getting in the way of embracing the adoption of RPA and opening up a whole new world of opportunities.
It's also important to mention that baby steps in RPA can quickly lead to bigger steps as it relates to AI-powered intelligent automation and much more sophisticated use cases within the enterprise. So when you remove pricing barriers and encourage widespread citizen developer adoption, you're creating a team of knowledgeable early adopters who are likely to quickly see the bigger picture and more broad use cases. I would imagine that there are a number of RPA companies cringing at this news, and with good reason.
Note that if you want to give RPA and Microsoft Power Automate Desktop a try, the tool can be downloaded from Microsoft very soon under the Microsoft Insider Builds for Windows 10. It will eventually be rolled out to Windows 10 built in, and ultimately roll down to the standard and less expensive Windows Home version. And everybody can be a developer — and play a role in the organization's digital transformation.
Futurum Research provides industry research and analysis. These columns are for educational purposes only and should not be considered in any way investment advice.
Read more analysis from Futurum Research:
Microsoft's Power Automate Nears GA Propelling RPA Forward 
Microsoft Leans Further into RPA with Acquisition of Softomotive
Research Report: RPA is Essential to Fulfilling Organization-wide Strategic Business Objectives
How Automation, AI and Analytics are Driving MarTech Amidst Marketing Challenges
Image Credit: Tech Week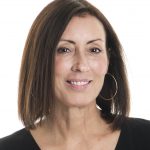 Shelly Kramer is a Principal Analyst and Founding Partner at Futurum Research. A serial entrepreneur with a technology centric focus, she has worked alongside some of the world's largest brands to embrace disruption and spur innovation, understand and address the realities of the connected customer, and help navigate the process of digital transformation. She brings 20 years' experience as a brand strategist to her work at Futurum, and has deep experience helping global companies with marketing challenges, GTM strategies, messaging development, and driving strategy and digital transformation for B2B brands across multiple verticals. Shelly's coverage areas include Collaboration/CX/SaaS, platforms, ESG, and Cybersecurity, as well as topics and trends related to the Future of Work, the transformation of the workplace and how people and technology are driving that transformation. A transplanted New Yorker, she has learned to love life in the Midwest, and has firsthand experience that some of the most innovative minds and most successful companies in the world also happen to live in "flyover country."