Microsoft Viva Sales Adds Generative AI-Powered Experiences, Helping Sellers Improve the Content and Timeliness of Email Communications
Microsoft Viva Sales Adds Generative AI-Powered Experiences, Helping Sellers Improve the Content and Timeliness of Email Communications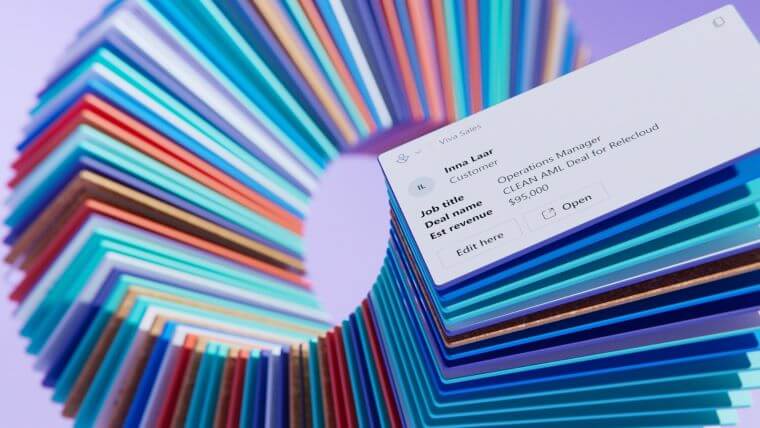 The News: Microsoft recently announced the new generative AI-powered experience in Microsoft Viva Sales that helps sellers improve the content and timeliness of email communications with prospects and customers. Using combined data from Microsoft 365 and CRM systems as context, Microsoft Viva Sales now brings together the power of Azure OpenAI Service and ChatGPT to suggest and create personalized messages including details ranging from pricing to promotion. Read more on the Microsoft Dynamics 365 blog.
Microsoft Viva Sales Adds Generative AI-Powered Experiences, Helping Sellers Improve the Content and Timeliness of Email Communications
Analyst Take: For starters, Microsoft's news of enhancing its Viva Sales solution with generative AI is, I believe, the first of many such announcements as the tech giant works to integrate OpenAI and ChatGPT into the very foundation of its broad family of offerings following its $10 billion investment in OpenAI.
Microsoft's move to power its Viva Sales solution with AI is a tremendous win for sales tams, allowing sellers to focus their time on what matters most, which is making meaningful connections, building trust, and creating long-term relationships. According to research our team recently partnered with Microsoft on in our brief, Sales Teams Need a Transformation, Microsoft is Ready to Deliver, sales teams are stressed. In fact, our research shows that managing email consumes over 66 percent of a seller's day. While the actual percentage of time a seller spends with a customer will vary by organization, every organization has a tremendous opportunity to improve the sales process and using AI to supercharge that is the path forward.
Microsoft Viva Sales will generate suggested email content for a variety of scenarios — such as replying to an inquiry or creating a proposal — complete with data specifically relevant to the recipient, such as pricing, promotions, and deadlines. By auto-suggesting customizable content, sellers can spend less time composing emails and searching for sales data from colleagues and databases. This is a tremendous time-saver for sales teams, and ultimately will generate more sales for the company increasing their profits. Here's a look: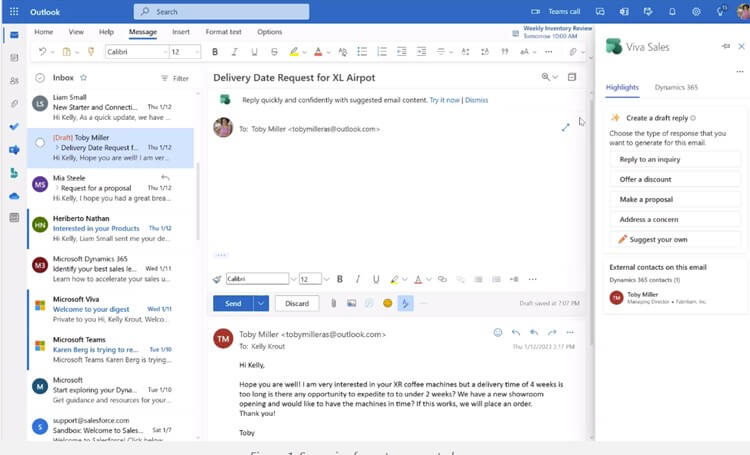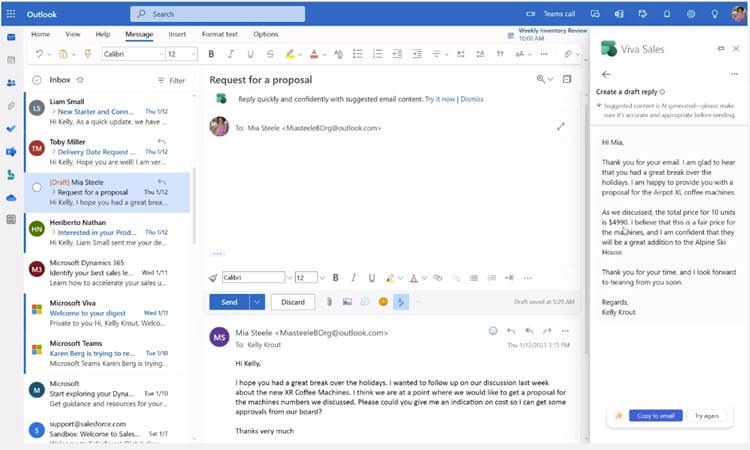 How Does Microsoft Viva Sales Leverage the Power of Azure OpenAI and ChatGPT?
So, how does it work? Microsoft Viva Sales leverages the power of Azure OpenAI Service and ChatGPT to remind sellers when it's time to follow up with a prospect or customer and then auto-generates a preformatted email response with personalized text and next best actions, along with details such as product descriptions, proposals, and deadlines.
When responding to an email, Microsoft Viva Sales provides sellers in-the-moment suggested responses based upon categories such as "make a proposal," "reply to an inquiry," or "suggest your own." The seller simply selects the option to suit their needs and a reply is generated for the seller to review, edit to their liking, and send. The reply is enriched with the combined data from Microsoft Graph — which provides access to people-centric data and insights in the Microsoft Cloud, including Microsoft 365, Windows, and Microsoft Enterprise Mobility + Security, and the customer relationship management (CRM) system (Microsoft Dynamics 365 or Salesforce).
The idea behind Microsoft Viva Sales is to eliminate the tedious and time consuming work that sales pros so dread — the friction in finding, sharing, and logging prospect and customer information. It aims to break down data siloes and integrate information across applications such as email, collaboration, productivity apps, and CRM, allowing sellers to improve their overall communication and deliver a superior customer experience — all in the flow of work.
Where can you get it? A Microsoft 365 for enterprise or Office 365 for enterprise product license is required to use the Microsoft Viva Sales app in Outlook, Excel, and Microsoft Teams. Microsoft Viva Sales is included with Dynamics 365 Enterprise and Dynamics 365 Premium.
Wrapping up, Microsoft hasn't wasted a moment coming out of the gate early and aggressively with solutions featuring OpenAI and ChatGPT – and that's exciting for the industry as a whole and for Microsoft ecosystem customers. When the goal for sales teams is spending less time on drudgery and inside a CRM and more time with customers and prospects, this latest iteration of Microsoft Viva Sales is compelling. I'm very much looking forward to hearing feedback from sales team using this solution and seeing this play out in the wild.
Disclosure: Futurum Research is a research and advisory firm that engages or has engaged in research, analysis, and advisory services with many technology companies, including those mentioned in this article. The author does not hold any equity positions with any company mentioned in this article.
Analysis and opinions expressed herein are specific to the analyst individually and data and other information that might have been provided for validation, not those of Futurum Research as a whole.
Other insights from Futurum Research:
Microsoft and OpenAI Announce Expanded Partnership with Multi-Billion Dollar Investment
Microsoft Revenue Hits $52.7B for Q2 FY23, Up 2% YoY
Verizon Mobile for Microsoft Teams Launches: Verizon Becomes the First Carrier in the U.S. Market to Support Teams Phone Mobile
Image Credit: Microsoft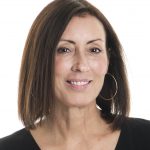 Shelly Kramer is a Principal Analyst and Founding Partner at Futurum Research. A serial entrepreneur with a technology centric focus, she has worked alongside some of the world's largest brands to embrace disruption and spur innovation, understand and address the realities of the connected customer, and help navigate the process of digital transformation. She brings 20 years' experience as a brand strategist to her work at Futurum, and has deep experience helping global companies with marketing challenges, GTM strategies, messaging development, and driving strategy and digital transformation for B2B brands across multiple verticals. Shelly's coverage areas include Collaboration/CX/SaaS, platforms, ESG, and Cybersecurity, as well as topics and trends related to the Future of Work, the transformation of the workplace and how people and technology are driving that transformation. A transplanted New Yorker, she has learned to love life in the Midwest, and has firsthand experience that some of the most innovative minds and most successful companies in the world also happen to live in "flyover country."