Microsoft to Release a Version of Android Through its New Microsoft Device Ecosystem Platform
Microsoft to Release a Version of Android Through its New Microsoft Device Ecosystem Platform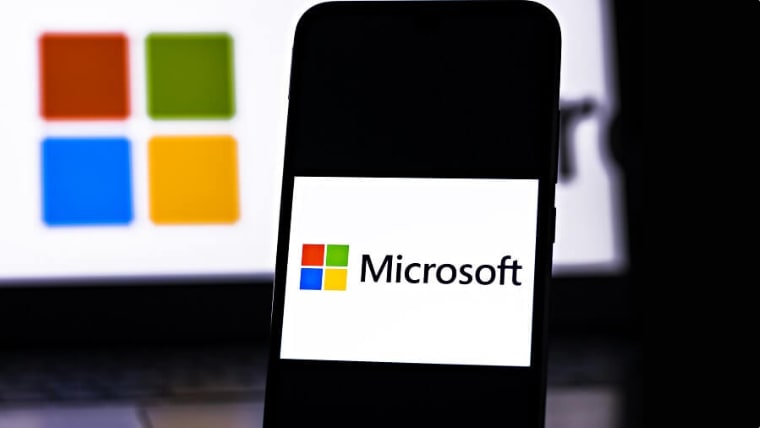 The News: Built on the Android Open Source Project (AOSP), Microsoft will release a version of Android in support of its Microsoft Teams devices ecosystem through its new Microsoft Device Ecosystem Platform (MDEP). The program will combine the security, reliability, management, and deployment that Microsoft is known for and the diversity of hardware and software support that comes with Android. It is designed for innovation – with the extensibility and customization that manufacturers need to deliver innovative products with both hardware and software extensions. You can read the Microsoft blog post announcing this platform here.
Microsoft to Release a Version of Android Through its New Microsoft Device Ecosystem Platform
Analyst Take: Microsoft's move to release a version of Android through its new Microsoft Device Ecosystem Platform (MDEP) tailored for shared spaces and optimized for Teams devices came out of Enterprise Connect in March 2023. To me, this was a sleeping giant of an announcement. Microsoft's last foray into Android was the Duo 2, which faded away in 2022, and the company has never released an Android version optimized for room-based scenarios.
In case you're not familiar with video conferencing endpoints, we have seen the emergence of a new genre of appliance-based devices to enable conference rooms in the last few years. Although these devices seem very similar to the PC version of room solutions, some noticeable differences exist, such as Android operating systems that only the hardware vendor can update through firmware updates. In addition, these devices run Android versions of popular cloud-based conferencing services such as Microsoft Teams Room, Zoom Room, Google Meet Rooms, and others for room-use cases.
Microsoft Wants to Solve its Security and Management Concerns for Android-Based Room Devices
At first glance, you may find it odd that Microsoft is developing and releasing a version of Android. But, instead of wondering if this is Microsoft acknowledging one market over another, think of this instead as Microsoft taking a higher road and addressing concerns that it sees with Android-based room devices.
Our team at The Futurum Group has been tracking the rising popularity of these devices, estimating that in two years, they have captured 12.5% of the traditional codec market segment, with a trajectory to increase to nearly 50% by 2025. It is a room-based device that has found an audience and is not going away.
The Microsoft Device Ecosystem Platform will allow Microsoft to solve its security and management concerns for Android-based room devices. OEM device partners who utilize the Microsoft-provided Android OS will have access to a collection of security and tamper resistance features, including secure and verified boot, anti-rollback, access-controlled security policies, partition Logical Unit Number (LUN) locking, and data at rest encryption.
With a hardware-based root of trust and attestation, built on Microsoft's PKI cryptography and Qualcomm's Trusted Execution Environment, the platform reinforces security with attestation by enabling secure identification of the device and its configuration. This is built with the Qualcomm QCS8250 IoT chipset supporting multiple concurrent instances of VPU-based hardware offloading video encoding and decoding.
Management capabilities are enhanced with native support for Intune's latest Android (AOSP) management solution, Teams Admin Center, and the new Microsoft management watchdog service, ensuring that devices are always responsive and ready to use.
The Jabra Panacast 50 Video Bar Systems Will Be the First OEM for the Program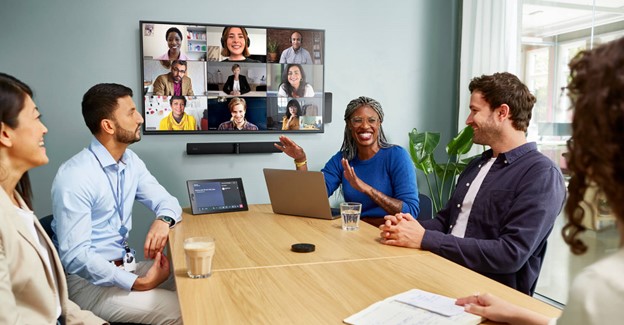 The first device OEM taking advantage of Microsoft's Device Ecosystem Platform is Jabra, with more to come from other partners. The Jabra PanaCast 50 Video Bar System is an integrated solution that includes a Qualcomm state-of-the-art system-on-chip (SOC) compute unit running Android, which will be upgradeable to the new Microsoft device ecosystem platform. It also includes other specialized processors, as well as speakers, microphones, and video cameras, with network and display interfaces for easy deployment. The solution includes a 10.1" touch controller to manage the room experience. The system natively and securely runs Microsoft Teams Rooms on Android.
Showing no lack in its own software features, the PanaCast 50 Video Bar System is designed to adapt to evolving UC experiences and hybrid workplace needs with its AI-powered software-defined platform.
Both OEM and Customers Win with the Microsoft Device Ecosystem Platform
From my perspective, Microsoft's move to release a version of Android supporting the Teams devices ecosystem through the new Microsoft Device Ecosystem Platform is a win for both customers and OEMs. Customers now have access to devices that are essentially guaranteed to have Microsoft's best adaptation of security and management, while OEMs have the benefit of a turnkey solution that removes some of the development burdens for them, allowing them to focus resources and efforts on differentiating with other features within the room solution.
Aurangzeb Khan, SVP for Intelligent Vision Systems at Jabra, said it best, "Together, Jabra and Microsoft present a video solution that combines the Microsoft heritage in platforms, security, management, and scale with Jabra's leading video technology, for the benefit of our customers."
Disclosure: The Futurum Group is a research and advisory firm that engages or has engaged in research, analysis, and advisory services with many technology companies, including those mentioned in this article. The author does not hold any equity positions with any company mentioned in this article.
Analysis and opinions expressed herein are specific to the analyst individually and data and other information that might have been provided for validation, not those of The Futurum Group as a whole.
Other insights from The Futurum Group:
Tapping into the Power of Microsoft Dynamics 365 Copilot Across the Organization
Microsoft Reportedly has Plans to Unbundle Teams and Office
Microsoft Releases its State of the Microsoft Cloud Partner Ecosystem Update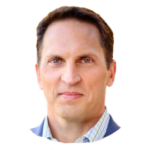 Craig Durr is a Senior Analyst with Futurum Research with expertise in the enterprise communication industry. Craig's research, publications, and insights clarify how the workforce, the workplace, and workflows enable group collaboration and communication.