Microsoft Teams Announces a Copilot to Help Users Navigate Their Data, Spur Productivity
Microsoft Teams Announces a Copilot to Help Users Navigate Their Data, Spur Productivity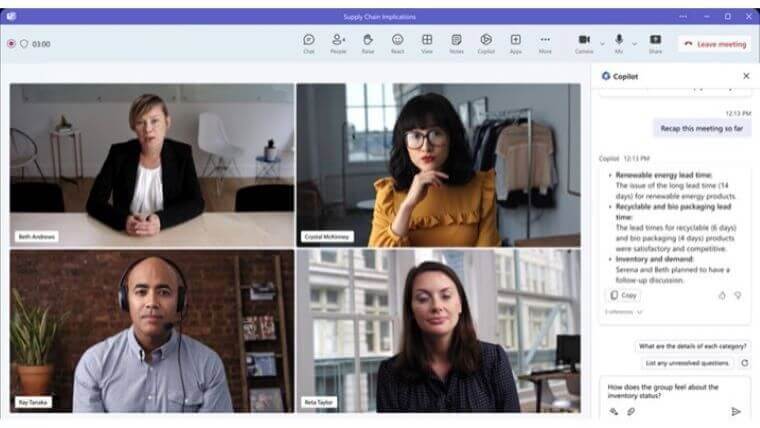 The News: This past week Microsoft announced Microsoft 365 Copilot, which infuses AI-based capabilities into the majority of the 365 (formerly Office) productivity suite, including Microsoft Teams and the new Business Chat capability to help workers navigate the mountains of organizational data and be more productive. Read the blog post from the Microsoft announcement here.
Microsoft Teams Announces a Copilot to Help Users Navigate Their Data, Spur Productivity
Analyst Take: A little over one month ago, Microsoft CEO Satya Nadella hosted a small group of press and analysts and announced a new version of the Edge browser and Bing search engine.
With the announcement around Copilot, Microsoft has taken a much larger step and embedded Open-AI's GPT-4 capabilities in the 365 Suite. Copilot appears in Word, Excel, PowerPoint, and Outlook in relatively predictable ways. The Microsoft Teams experience doesn't deliver any new information into meetings, but how the information is now delivered is incredibly valuable.
How Microsoft Copilot for Teams Works
Microsoft Copilot for Teams appears as a sidebar in the meeting and responds to prompts in a very similar way to the ChatGPT experience many of us have been obsessively experimenting with since late last year. Most of the information that Copilot can bring is already accessible in various apps, recordings, or transcripts. That said, users can now more easily ask for a recap of the meeting so far, in real-time, schedule the next check-in, summarize the pros and cons of a topic discussed in the meeting, and identify tasks and actions, as well as the right people to spearhead those tasks and actions. Users could have eventually gotten all of this done in the past, but the process has largely been manual, time-consuming, and a definite a drain on productivity. These answers and more are now available during the meeting and via natural language prompts.
Business Chat for Microsoft Teams
The most compelling of the Teams-related announcements is Business Chat for Microsoft Teams.
Business Chat for Teams acts as a chatbot for users as they are working. A Copilot chat channel mounted in the standard Teams UI allows users to ask Copilot for anything they might have missed yesterday, for updates on a project, or to write a document using a coworker's document as a template.
Using the GPT-4 LLM as a logical foundation but operating within the boundaries of the data produced by a worker and their organization, Business Chat for Teams can offer answers and information that is much more reliable than Chat-GPT, which uses the open internet as its source. This is significant, as if enough hooligans on the internet say the same thing, Chat-GPT will eventually believe it is right. That is much less likely to happen inside the confines of a business where accountability exists.
Business Chat for Teams uses Microsoft Graph to bring together all the docs, presentations, emails, calendar items, notes, and contacts from across the organization together as a single, approachable resource in your work. This data will obviously be highly reliable, contextual, and relevant to your business, so the worries about hallucinations in AI will be gone or greatly diminished.
Bye OS, Hello Data Foundation
For years, the moat around the Microsoft business was the OS. With the move to the cloud, the OS has never been less relevant in the conversation about communications and productivity. The battle now is around data. Not the monetization of data in the Google/Facebook model that is a soon-to-expire headless chicken, but in the processing of the mountains of data that employees and organizations produce every day and which, until now, has been essentially unusable largely because it was an overwhelmingly large amount. Microsoft 365 provides Microsoft with a data foundation that no other company can match.
Of all the exciting things it can do, Microsoft Copilot's greatest trick is making navigating that data an easy task. How that gets expressed by Microsoft in features and products is a playbook that's still being written, but Microsoft took a big step forward this week, and it's exciting to watch.
Disclosure: Wainhouse Research, part of The Futurum Group family of companies, is a research and advisory firm that engages or has engaged in research, analysis, and advisory services with many technology companies, including those mentioned in this article. The author does not hold any equity positions with any company mentioned in this article.
Analysis and opinions expressed herein are specific to the analyst individually and data and other information that might have been provided for validation, not those of Wainhouse Research as a whole.
Other insights from Wainhouse Research:
Virtual Headquarters Provider Roam Takes Another Big Step Forward in Helping to Craft the Future of Work 
Zoho Pushes Further into Unified Communications with the Release of Trident
Logitech and Steelcase Reveal Project Ghost for More Personal Communications
The original version of this article was first published on Wainhouse Research.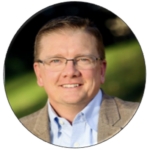 Sean Spradling is a Senior Analyst with Wainhouse — a Futurum Group company. His area of expertise is digital workplace communications technologies and services.