Microsoft Set to Invest $10 billion in OpenAI — What That Could Mean for Enterprise Communications
Microsoft Set to Invest $10 billion in OpenAI — What That Could Mean for Enterprise Communications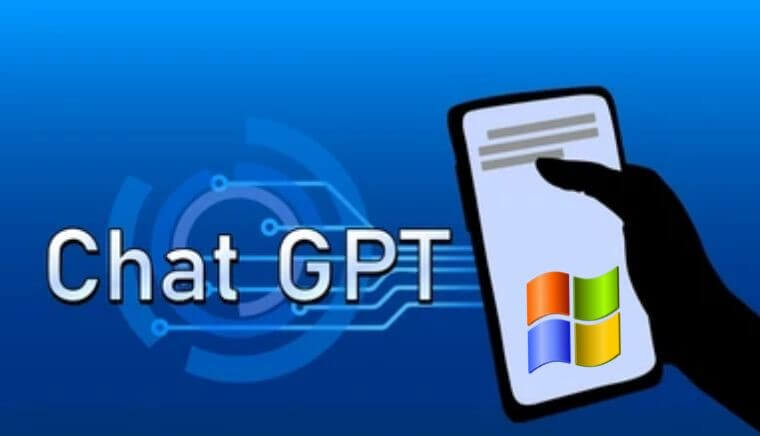 The News: Semafor has reported that Microsoft is in talks with OpenAI, the company responsible for ChatGPT, about making a $10 billion investment. The deal values OpenAI at $29 billion. Reportedly, included in the terms, Microsoft would take 75% of OpenAI's profits until the investment is repaid and then own 49% of OpenAI going forward. The initial report of this investment can be found here.
Microsoft Set to Invest $10 billion in OpenAI — What That Could Mean for Enterprise Communications
Analyst's Take: News of Microsoft potentially poised to invest $10 billion in OpenAI immediately made me reflect on what could be ahead for enterprise comms – and I'm sure I'm not alone on that front. OpenAI's ChatGPT has taken the world by storm in recent months and it's the topic of many a conversation.
When ChatGPT was first announced in November 2022, it captured the imagination of the tech set, and social media was alive with the various experiments people ran on the new generative AI service. I experimented with ChatGPT by prompting it to write a recruiting letter to play linebacker for the University of Colorado in the style of new Head Coach Deion Sanders. Candidly the results weren't ready for Prime time…and I didn't get a call. That disappointment aside, in the months since the release of OpenAI's ChatGPT, we've gone well past casual playtime, and the real power of this chatbot has come to light.
ChatGPT Writer can generate emails for you based on text prompts. YouTube Summary with ChatGPT generates text summaries of any Youtube Video (the function of naming products isn't healthy in our industry). TweetGPT will write your tweets for you, and we've discovered that ChatGPT can even write code and create simple websites.
Much has been made of the AI service's accuracy, and the term "hallucinations" has been used, but as any current or recovering Product Manager knows, you have to look at product-market-fit. ChatGPT is looking at a big piece of the open internet to respond to prompts, and let's be honest, most of the internet is garbage, so most of the results are worth what the buyer is paying today. But what if we took that same generative AI capability and deployed it inside the corporate firewall?
Let's suppose that a single company owned the applications that most people use for the creation of work documents, the cloud service we all use to store those documents, the apps that we all use to communicate and collaborate, the computing platform required to run a massive scale AI, and potentially an AI that can translate huge bodies of knowledge into both images and text.
In this scenario, the information that ChatGPT uses to create its responses could be limited to the content created in a business setting by a set of informed people with a defined glossary, style, and purpose. And use cases could be identified that allowed for correction to further inform the underlying ML model and tune it for that organization. It's a cleaner set of data than traditionally exists in ML and could effectively be used to fine-tune the model for a voice and style custom tailored for that company.
The boundary between communication and work has been coming down for years now. The definition of the word "meeting" has fuzzed to the point of meaninglessness. But in truth, much of what happens is still the old work->meeting->work->meeting cycle that it has been for years. A worker is tasked with the creation of a document, a meeting of some kind takes place to discuss the document, the worker produces the document, a meeting (in whatever form) is held to review the document, and so on. But with an investment like this, Microsoft may have just secured the last needed piece to completely remove the barrier between communications and productivity completely.
With tight integration between communication, productivity apps, and AI to act as a translator between the two, it is not at all difficult to imagine disconnecting from that initial meeting with a draft of the document that only needs fine-tuning. Note that OpenAI also produced DALL-E 2 for image generation. Maybe this means I can quit hand wringing over PPT slides? Or, in the case of a product manager and engineer, leave the initial meeting with an alpha version of the product being discussed.
OpenAI and the Path to Computing Power and Monetization
While the reported financial terms of the deal raise a number of questions, it is beyond doubt that OpenAI needs access to computing power and a path to monetization, and Microsoft is a great company to talk with about that.
Microsoft needs to further monetize the huge data set it has amassed in a company's SharePoint/OneDrive tenant and keep selling M365. Having the data and the tools to turn that data into a work product is a great way to tie the Microsoft platform to business success and lock customers in for the rest of time.
While the media whips consumers into a frenzy over ChatGPT, causing an avalanche of propaganda or replacing Google (spoiler alert: nope) a real strategy is developing to unlock worker productivity and reduce time and friction in business. We would do well not to confuse the ephemeral problems of accuracy or bias with the long-term value proposition of a technology that can turn communications into products more quickly than humans ever have.
As an aside, I fed this article to ChatGPT and asked for a summary — it didn't appear to understand when I asked for the "TL;DR version." It gave back the following:
"ChatGPT is a powerful language generation AI that can be fine-tuned for
corporate use by using a cleaner set of data. It has potential to integrate
seamlessly with communication and productivity apps to improve workflow.
Microsoft's acquisition of OpenAI may help monetize data and further tie
the Microsoft platform to business success."
So SparkNotes may need a new business model. I'm looking forward to watching the situation with OpenAI's ChatGPT evolve — and whether the Microsoft investment becomes a reality. I see exciting things ahead on multiple fronts, especially as it relates to streamlining enterprise communications. What about you?
Disclosure: Wainhouse Research, part of The Futurum Group family of companies, is a research and advisory firm that engages or has engaged in research, analysis, and advisory services with many technology companies, including those mentioned in this article. The author does not hold any equity positions with any company mentioned in this article.
Analysis and opinions expressed herein are specific to the analyst individually and data and other information that might have been provided for validation, not those of Wainhouse Research as a whole.
Other insights from Wainhouse Research:
Microsoft Announces Teams Integration with Hololens 2
Microsoft's Dominance on Full Display in a Week Full of Industry News
Apple Releases Freeform for Real-Time Digital Whiteboarding Across Mac, iPad, and iPhone Devices
The original version of this article was first published on Wainhouse Research.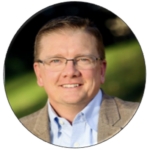 Sean Spradling is a Senior Analyst with Wainhouse — a Futurum Group company. His area of expertise is digital workplace communications technologies and services.