Microsoft Rolls Out Teams Premium Infused with OpenAI's GPT-3.5
Microsoft Rolls Out Teams Premium Infused with OpenAI's GPT-3.5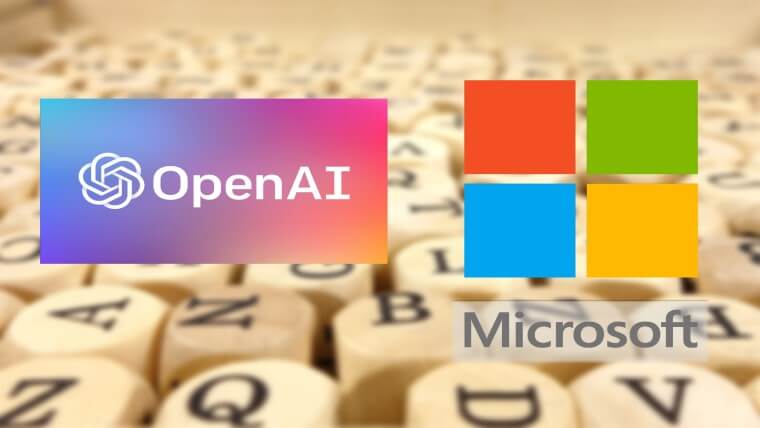 The News: On February 1st, Microsoft announced the GA release of Microsoft Teams Premium. The $10 (introductory price of $7) add-on includes a bundle of features to make meetings more personalized, secure, and, most interestingly, more intelligent. The official blog post announcing the release can be found here, and the official product page can be found here.
Microsoft Rolls Out Teams Premium Infused with OpenAI's GPT-3.5
Analyst Take: The launch of Teams Premium brings a slew of security capabilities like watermarking content, limits on who can record, e2e encryption, and sensitivity labels that act as admin-definable security templates to enable the features that make sense given the level of sensitivity of a specific meeting. Premium also includes virtual appointments, webinars, the Microsoft ECDN, meeting templates, and new branding options to make the service more like an extension of a buyer's company. But the real action here is in AI and making meetings more intelligent.
Along with live transcription and translations into 40 languages, Teams Premium includes Intelligent Recaps, which overlay auto-generated notes, tasks, and personal highlights on the meeting recording to make it a more valuable resource to viewers. The service will also create chapters in the recording based on the transcription so viewers can rapidly jump to the sections that are most relevant to their needs. It also creates personal markers in the recap indicating where you joined or left the meeting to the meeting artifact relevant to the person viewing it.
Some of these features existed in Team before this release, and many of these features have existed in competing solutions for some time now. However, this new premium offer with such a rich AI-powered set of capabilities is an indication of things to come from Redmond.
Microsoft and OpenAI, the company behind GPT3 and the most recent belle of the ball ChatGPT have had a relationship extending back to 2016 when Sam Altman and team selected Azure as its preferred cloud provider, and Microsoft got access to more of the products coming out of OpenAI. In January of this year, the two companies announced a deepening of their partnership with a multi-billion dollar investment by Microsoft for 49% ownership of OpenAI, and Satya Nadella has publicly stated that they intend to embed OpenAI-based capabilities in all Microsoft products…that shuffling sound you hear is dozens of product roadmaps being completely rebuilt.
The features added to Teams have been in the works for some time and are based on GPT-3.5, the large language model that came out in June of '22. GPT-4 is expected in 2023, and while many of the early rumors of 100 trillion parameters and multi-modal functionality appear to be unfounded, according to Altman, we can expect in the neighborhood of a trillion parameters, improvements on all the existing emergent capabilities (things that no one told the AI to do that it just figured out on its own), new emergent capabilities, and big gains in compute optimization, and an improved ability to learn. Microsoft has, or will soon have, access to this new model and will begin development of the next round of AI-based capabilities for Teams in short order, owns the cloud compute platform that the AI demands at an increasing rate and has acquired one-half of the company that leads the market in generative artificial intelligence. AI just became part of the moat around Teams.
Teams Premium's $10 price tag offers some hope to other vendors. Smaller players have long struggled with the economics of adding AI to their products, and now the clear leader in communications has placed a $10 marker on the table. It puts a value on AI services that the rest of the vendors in the market can orient themselves around. If Microsoft had opted to give away these services, it would have been even more problematic for product delivery teams across the communications sector. As it is, Microsoft will be difficult to keep up with as AI becomes a bigger part of the communications and collaboration experience.
Disclosure: Wainhouse Research, part of The Futurum Group family of companies, is a research and advisory firm that engages or has engaged in research, analysis, and advisory services with many technology companies, including those mentioned in this article. The author does not hold any equity positions with any company mentioned in this article.
Analysis and opinions expressed herein are specific to the analyst individually and data and other information that might have been provided for validation, not those of Wainhouse Research as a whole.
Other insights from Futurum Research:
Microsoft and OpenAI Deepen Partnership
Microsoft and OpenAI Announce Expanded Partnership with Multi-Billion Dollar Investment
Microsoft Set to Invest $10 billion in OpenAI — What That Could Mean for Enterprise Communications
Image Credit: BDTechTalks
The original version of this article was first published on Wainhouse Research.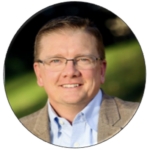 Sean Spradling is a Senior Analyst with Wainhouse — a Futurum Group company. His area of expertise is digital workplace communications technologies and services.