Microsoft Introduces Dynamics 365 Copilot Adding to AI Fervor
Microsoft Introduces Dynamics 365 Copilot Adding to AI Fervor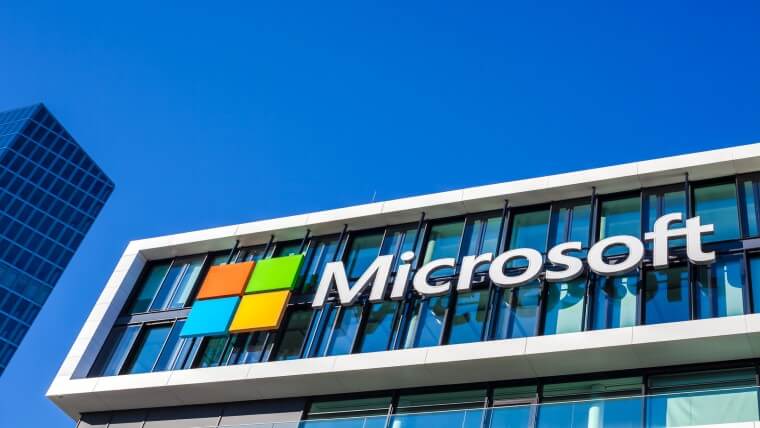 The News: Microsoft announced its next gen AI update for business applications: Microsoft Dynamics 365 Copilot. Dynamics 365 Copilot offers AI-powered assistance, improving work processes across a number of different roles in an organization. Read more from the Microsoft blog.
Microsoft Introduces Dynamics 365 Copilot Adding to AI Fervor
Analyst Take: AI or bust. Right now, AI is what everyone is talking about, and for good reason. After years of seeing AI doled out to help automate the processes that make businesses run smarter, we're finally seeing AI that can help the average business employee working in the real world. Even better, the new Dynamics 365 Copilot offers tools that can be used by a variety of team members in numerous different functions across the enterprise, from marketing and sales to ops and the larger supply chain.
The Details
Microsoft Dynamics 365 is aiming to improve employee experience when it comes to CRMs and ERPs. These are systems that are essential to any business but often require a lot of manual data entry that can be a time suck. Microsoft Dynamics 365 can automate lots of those tedious tasks to keep workers happier and more focused on meeting their goals. For instance, Copilot in Microsoft Dynamics 365 Sales and Viva Sales can automatically do things like generate emails to customers and create summaries of team meetings in Outlook. And, the software can even import product and pricing information automatically using information from the company's CRM. That means notes aren't just automatic, they're more detailed.
For those on the customer service side, Copilot works with Dynamics 365 Customer Service to create stronger relationships with customers by drafting answers to queries in either chat or email, based on contextual information. It can also work on its own 24/7 using the information it gathers in its "work."
On the marketing side, Copilot works with Dynamics 365 Customer Insights and Dynamics 365 Marketing to make data insights easier to collect, audiences easier to segment, and content easier to generate. Using natural language dialog with their CDP, marketing teams can create more refined segments, and even get recommendations about other customer segments to consider. Copilot can also make suggestions using topics entered by the marketing team or data found within the company's existing marketing campaigns and other online sources.
And, you can really see the power of ChatGPT come through in Copilot's work in Dynamics 365 Business Center. It can create full product listings and descriptions using product information such as material, color, etc. Users can even determine the tone and length of the product listings. This is especially great for businesses with smaller marketing teams.
Lastly, a key problem purchasing organizations face is good supply chain intelligence that can help the organization thwart bad inventory positions that could potentially lead to excess or obsolete inventory (E&O) or hedge on supply and demand when a natural disaster occurs leading to margin accretion strategies in times of constrained supply. As an example, when the earthquake in Japan struck several years ago, prices for DRAM and NAND surged among other components where larger reseller partners with sophisticated purchasing staffs took inventory positions early on. Copilot can be used with Microsoft Supply Chain Center to flatten potential issues automatically. It can also provide predictions about what orders, carriers, or materials could be impacted. And—believe it or not—it will even generate an email to send to potentially impacted partners so that disruptions can be avoided. This is real, exciting stuff.
Good News for Developers
In addition to the Dynamics 365 Copilot announcements, Microsoft announced some updates to its Power Platform that will make it even easier to create. AI Builder model for content generation allows developers to use a low-code generative AI model and templates that make content development a snap. Power Virtual Agents conversation booster makes it easy to create virtual agents. Just by pointing the bot to your resources or website, it can start answering questions—no manual authoring required.
Microsoft All in on AI and the Future
For me, this is the time when AI gets exciting, and I love seeing Microsoft take so many leaps in the past month alone to bring these new capabilities to the marketplace. The news comes not long after Microsoft announced continued partnership with OpenAI, the creator of the trending AI chatbot ChatGPT that was recently added to Microsoft's Bing search engine. It will be interesting to see how these advancements make a difference in the way we work.
My thoughts are we are in the very early innings of how Microsoft plans on weaving artificial intelligence into its enterprise and office productivity applications in its effort to turn novice users into power users at a more rapid rate ultimately translating into productivity improvements. Based on what I'm observing, it makes sense that Microsoft will continue to profile and innovate at the division (e.g., marketing, purchasing, finance, etc.) and job function levels looking at day-to-day activities and critical metrics and figuring out ways to customize and improve them. As an example, when you login to Microsoft Office 365, you might be able to select that you're a strategic marketing manager and Microsoft Excel, Microsoft PowerPoint, and Microsoft Word will adjust to best-in-class versions of that job function essentially turning them into a business consultant. As an example, besides knowledge sharing inside company walls, many employees find tools and templates outside the company to train themselves and augment their job function. My impression is the tools, templates, and knowledge woven in behind them to educate the employee will get that much better in the future delighting companies.
Disclosure: Futurum Research is a research and advisory firm that engages or has engaged in research, analysis, and advisory services with many technology companies, including those mentioned in this article. The author does not hold any equity positions with any company mentioned in this article.
Analysis and opinions expressed herein are specific to the analyst individually and data and other information that might have been provided for validation, not those of Futurum Research as a whole.
Other insights from Futurum Research:
A Wild Week as Tech Giants Microsoft and Google Reveal AI-Powered Search and Browser Integrations
Google Bard Takes on Microsoft's Bing ChatGPT Integration
Microsoft Rolls Out Teams Premium Infused with OpenAI's GPT-3.5