Microsoft Ignite(s) Deeper Integration Between Teams & Dynamics 365
Microsoft Ignite(s) Deeper Integration Between Teams & Dynamics 365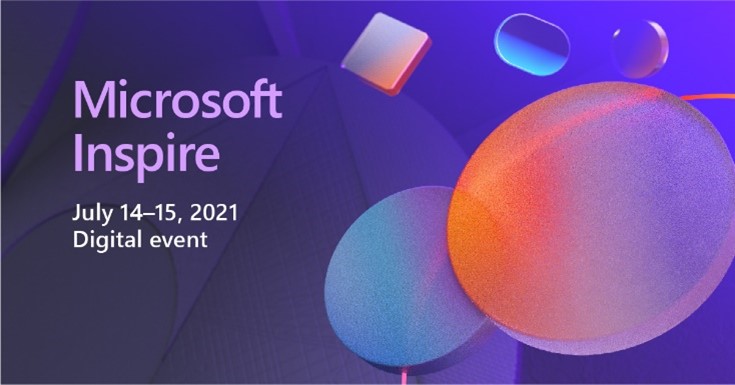 The News: This year at Inspire, Microsoft announced three Microsoft Cloud innovations designed for a hybrid world of work: a new Dynamics 365 + Microsoft Teams experience that demonstrates the power of collaborative apps; Project Deschutes which takes the PC to the cloud; and new partner integrations with Microsoft Viva that enhances the employee experience. Microsoft is also announcing other new innovations across Microsoft 365—including new security capabilities, new app monetization capabilities in the marketplace, and Microsoft 365 Lighthouse. These innovations are creating new categories and new opportunities for our partners and customers. Read the full news piece on Microsoft's Blog.
Analyst Take: We've been hearing and seeing a lot of "Teams Centric" activity from Microsoft, and with 145+ million users worldwide it makes sense. Of course, to fully benefit the users and the company, the deeper the integration horizontally and vertically the more seamless and valuable the experience. This desire for better experiences is exactly what Microsoft is targeting with the role out of a series of new features that are more deeply tying together Teams and Dynamics 365 (D365).
The newly announced integrations revolve around reducing productivity barriers while helping organizations streamline activities, information, communication, and collaboration in a secure and compliant environment. A mouthful, yes, but that is what is happening as the integrations announced by Microsoft set Teams as the focal point of work, but remove some of the complexity for non users of Dynamics 365 to carry workflows forward and make important updates without having to have access to D365.
The slate of announcements rolled out at Microsoft Inspire enable the following to be done from within Teams:
Service representatives can update a support case record with troubleshooting steps.
Finance teams can share purchase order and payment details
Field technicians can flag end of life equipment to notify sales of a follow up opportunity
With the new integrations, examples like the above can happen by streamlining access to records and removing hurdles for employees to do certain activities that would have required licensing. Instead, specific permissions and access can be given so tasks can be done in Teams removing friction and reducing complexity. I like this as it enables work to be done in a more comfortable forgiving environment with a clear way to track, notify, and manage who has access to what capabilities. The tracking of changes through automated workflows is a nice touch.
Competition Driving Innovation
As Salesforce's deal to acquire Slack nears, the competition is heating up and I certainly believe the deepened integration between Teams and D365 will be compelling to the current Microsoft user base. With that in mind, Microsoft Teams will continue to support and encourage an ecosystem of API's and connectors so users that run other ERP and business applications can continue to expand the way Teams is able to interact with those systems. I believe the full stack integration provided by Microsoft will function better, but that will be more related to resources than any sort of intent–platforms have an inherent advantage, and I tend to believe they deliver better experiences, which require either deep partnership or ubiquitous infrastructure and development efforts.
Overall Impressions of Dynamics 365 + Microsoft Teams Updates
Microsoft is continuing to invest significant resources in a shifting work paradigm. As employees spend more time working in remote and hybrid environments, having a single, seamless environment to bring together the back office and the front office will only continue to rise in importance. Microsoft's vertical integration delivers ubiquitous access to data and a common operating tool (Teams) for employees to productively engage in common workflows.
I expect these updates to continue in the coming months as the integration between Teams and the vast majority of Microsoft's business applications and productivity tools deepen to support its broader ambition to see Teams as the center of the employee ecosystem.
Futurum Research provides industry research and analysis. These columns are for educational purposes only and should not be considered in any way investment advice. Neither the Author or Futurum Research holds any positions in any companies mentioned in this article.
Other insights from Futurum Research:
The Great Siege of Qualcomm: How Three Waves of Assaults on Qualcomm from 2013 to 2020 Helped Strengthen US Technology Leadership – Part 1
IBM Shuffles the Executive Deck
Microsoft JEDI Win Gets Cancelled, Amazon Gets Another Chance and Hello JWCC
Image Credit: Microsoft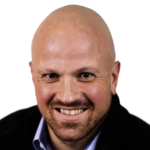 Daniel Newman is the Chief Analyst of Futurum Research and the CEO of The Futurum Group. Living his life at the intersection of people and technology, Daniel works with the world's largest technology brands exploring Digital Transformation and how it is influencing the enterprise. Read Full Bio